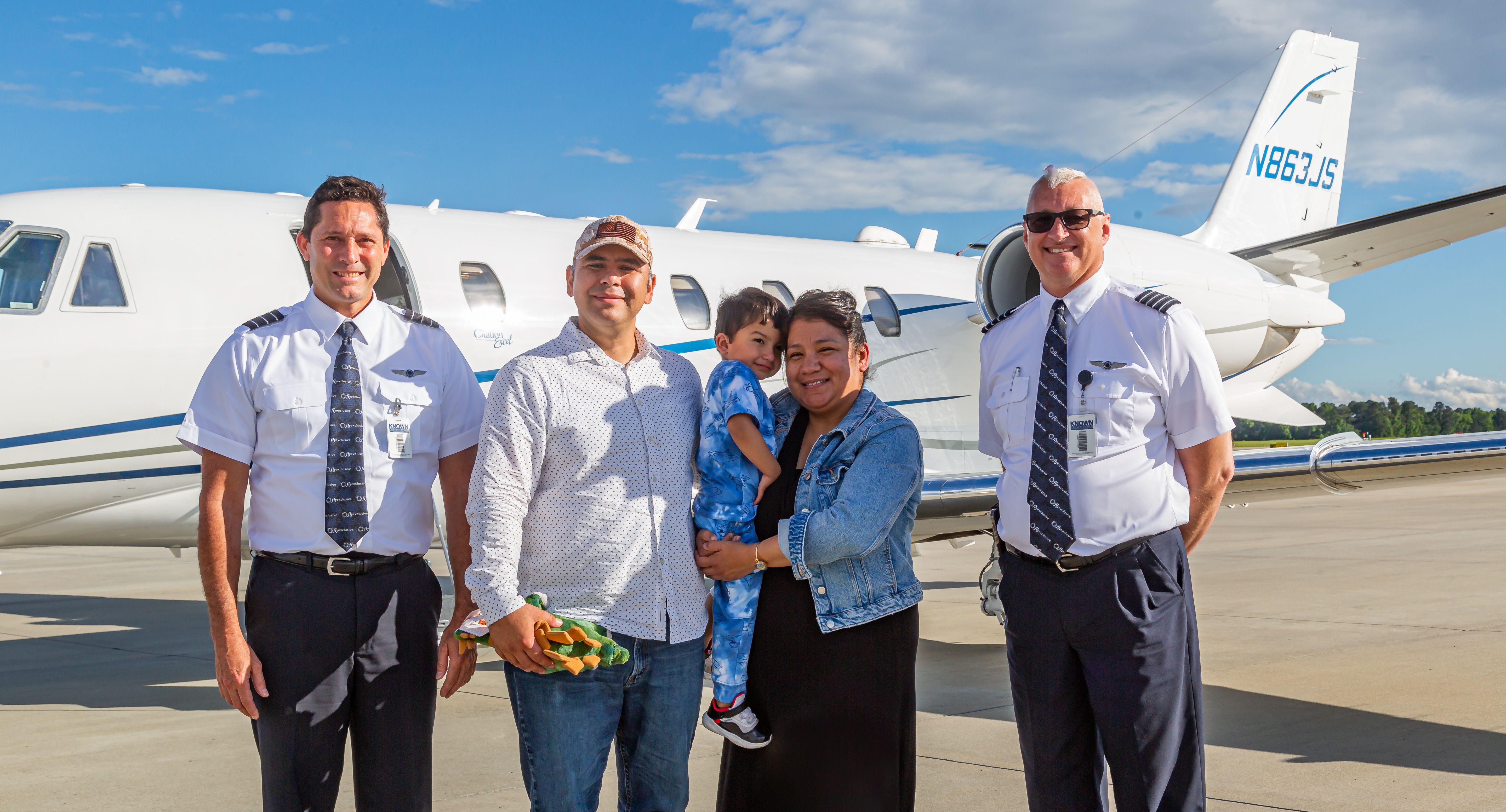 Courtesy of AeroAngel
A Denver, Colorado, nonprofit is soaring critically ill children above the clouds to receive the lifesaving medical treatments they need. Founded in 2010 by aviator and attorney Mark Pestal, AeroAngel and its crew of professional pilots provide the children with private flights to hospitals across the United States — free of cost and often at virtually a moment's notice.
While serving on the board of another aviation charity, Pestal, 61, recognized the need for access to high-performance aircraft that can fly in detrimental weather and travel long distances without stopping to refuel, and AeroAngel was born. Most of its flights are at least 500 miles in distance, and the kids who take them are often battling immunocompromising illnesses, like cancer, which prevent them from being in large crowds and on commercial airlines. AeroAngel's private jets can fly into and out of small airports, making them accessible to families in both rural as well as urban areas.
In addition to helming the organization, Pestal serves as co-pilot on about 25% of its flights — but he wants to increase that number. "I'm working on putting myself out of a job as the executive director," he told Nice News, "so I can just be a co-pilot on the flights and fly the kids around, meet the families. That would be my dream job."
And for those families, AeroAngels' impact cannot be overstated. "Mark spoke to me as a frightened and overwhelmed mom in April of 2020 trying to get my youngest to Cleveland for a major operation that would hopefully fix an issue that kept landing her in the hospital," Mollie Minard, whose daughter benefited from the services, said in a statement shared with Nice News. "[With AeroAngel], we were able to fly out, have the surgery, and fly back in such a fast succession that she spent little time recovering in a hospital or hotel. … There is no way we can adequately express our gratitude."
Four-year-old Dria from Idaho had been on a waitlist for a thymus transplant for almost two years. Her mother, Kayla, received a call on a Wednesday afternoon informing her there was a viable donor at Duke University — but Dria needed to be in Raleigh, North Carolina, that Sunday for the operation. "[W]ith some logistical miracles, AeroAngel was able to find a volunteer crew to fly its jet up to Idaho on Saturday night to be ready to depart for Duke on Sunday morning," the nonprofit's website reads.
Already helping one to two families each week, AeroAngel — which has received more than $3.5 million in donations to date — aims to expand to be able to fly more medically vulnerable children where they need to go for treatment. "I like to say that we're building a hospital at the same time we're doing surgery at the construction site, meaning we're building the program, but we've got to do flights as they come in," Pestal shared. "We've got a full list of probably over a dozen flights right now that we're trying to fill."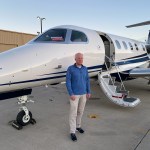 Follow this link to donate to AeroAngel, or if you're in need of services in your area, check out this locator to find a public benefit flying organization near you.