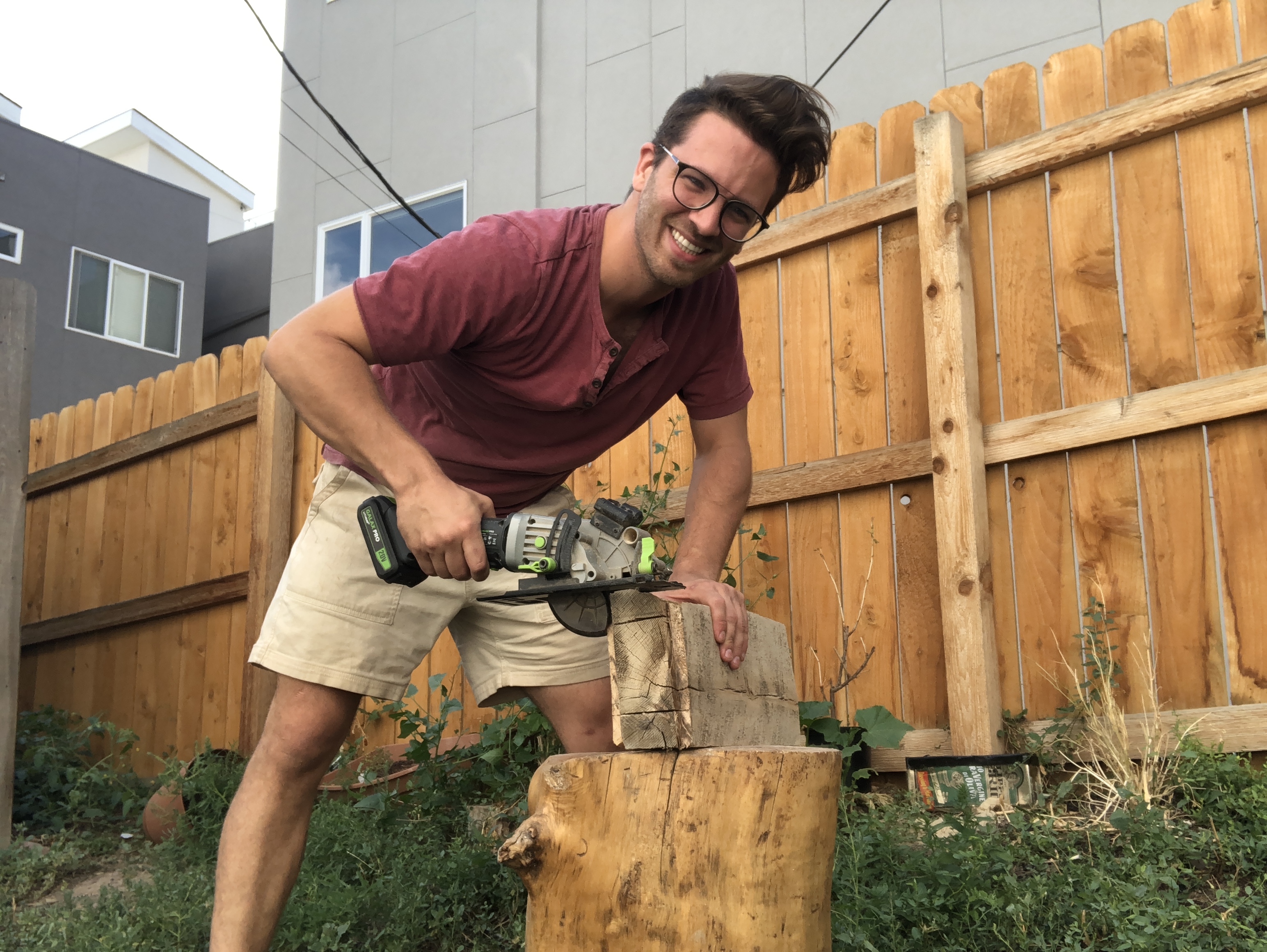 Courtesy of James Warren
After witnessing a woman sitting in the dirt while waiting for the bus, James Warren decided to take action and give back to his Denver, Colorado, community in a practical way. He began building benches for local bus stops that didn't have seating options and has been placing his handmade wooden creations around the city since the start of the year.
Warren, who has been involved with transit advocacy in the past, told Nice News he realized it "was a way that [he] could make an immediate difference."
"We all deserve respect, no matter our station in life, no matter our mobility choices, no matter what we're doing, and waiting for the bus is one of the things that we do in life," said the 28-year-old. "For somebody like me, it's [a] convenience. For other people, it's a real health consideration. And so I started making benches and put them around town."
The benches, which are constructed of scrap wood, all display the same two words: "Be Kind." The message is simple, yet it serves as a constant reminder to the community.
"I truly believe that being kind can make a real difference, a meaningful difference, in somebody's life," Warren said.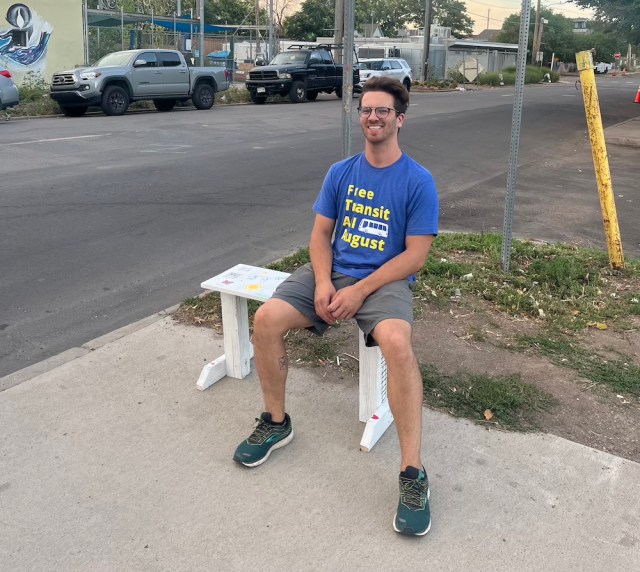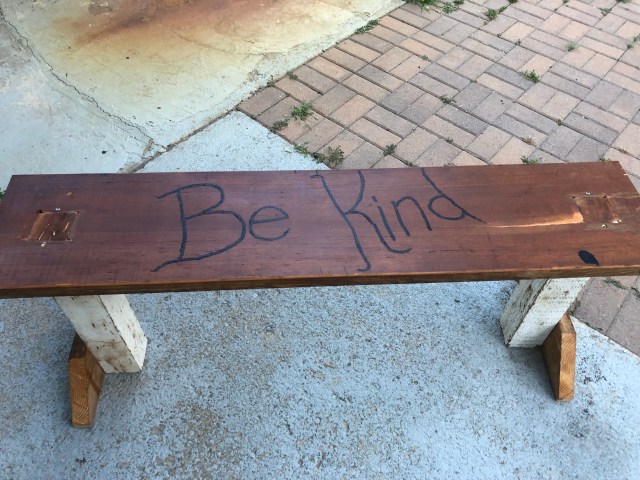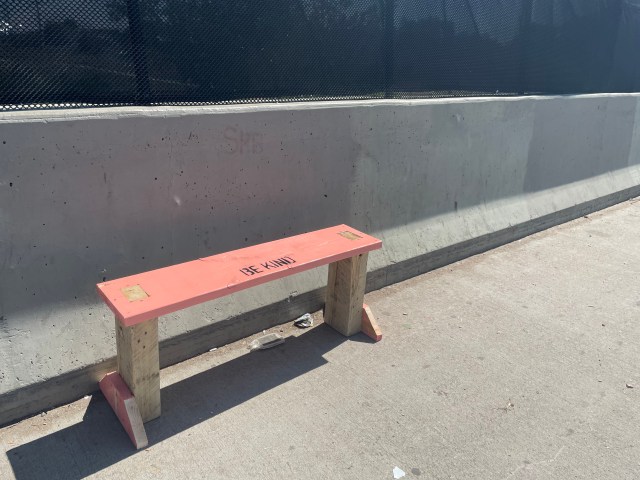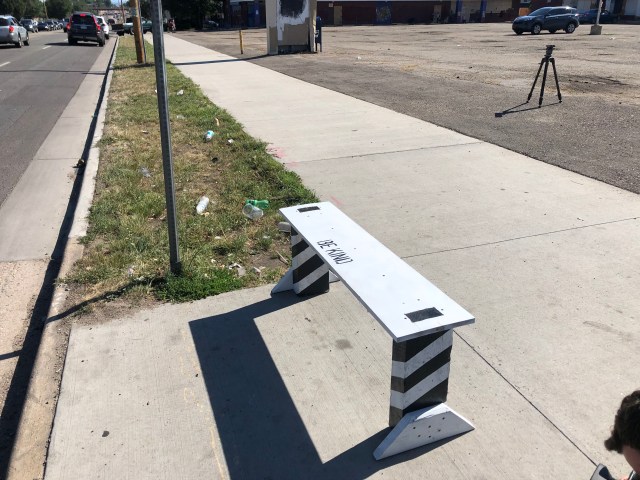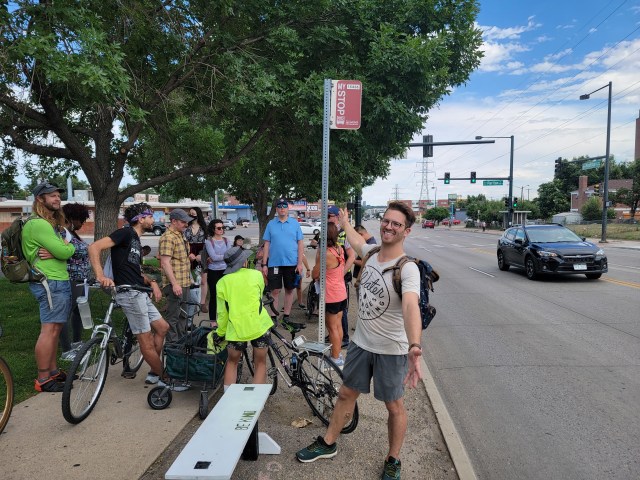 And he has witnessed how his simple acts of kindness have benefited the lives of others.
One man told Warren he had a medical condition that prevented him from being able to walk home and from standing for lengthy periods of time while waiting for the bus, "so the bench made a real difference for him."
"I talked to another guy, actually online, who said he used to be homeless. And how he always found it a bummer that if he was trying to get around places, he would have to be standing or sitting on the ground," Warren added.
Whether the bus stop benches are for health, convenience, or dignity, they serve a greater purpose than just being seats.
"The most important takeaway message, if I could pass one on to people, is that we all deserve dignity in this world," said Warren, who hopes his unique pieces of craftsmanship make a long-term positive impact on society as a whole. "If I can't be a part of [systemic] change, then I just hope to keep [building benches] and keep making people's lives just that much better."