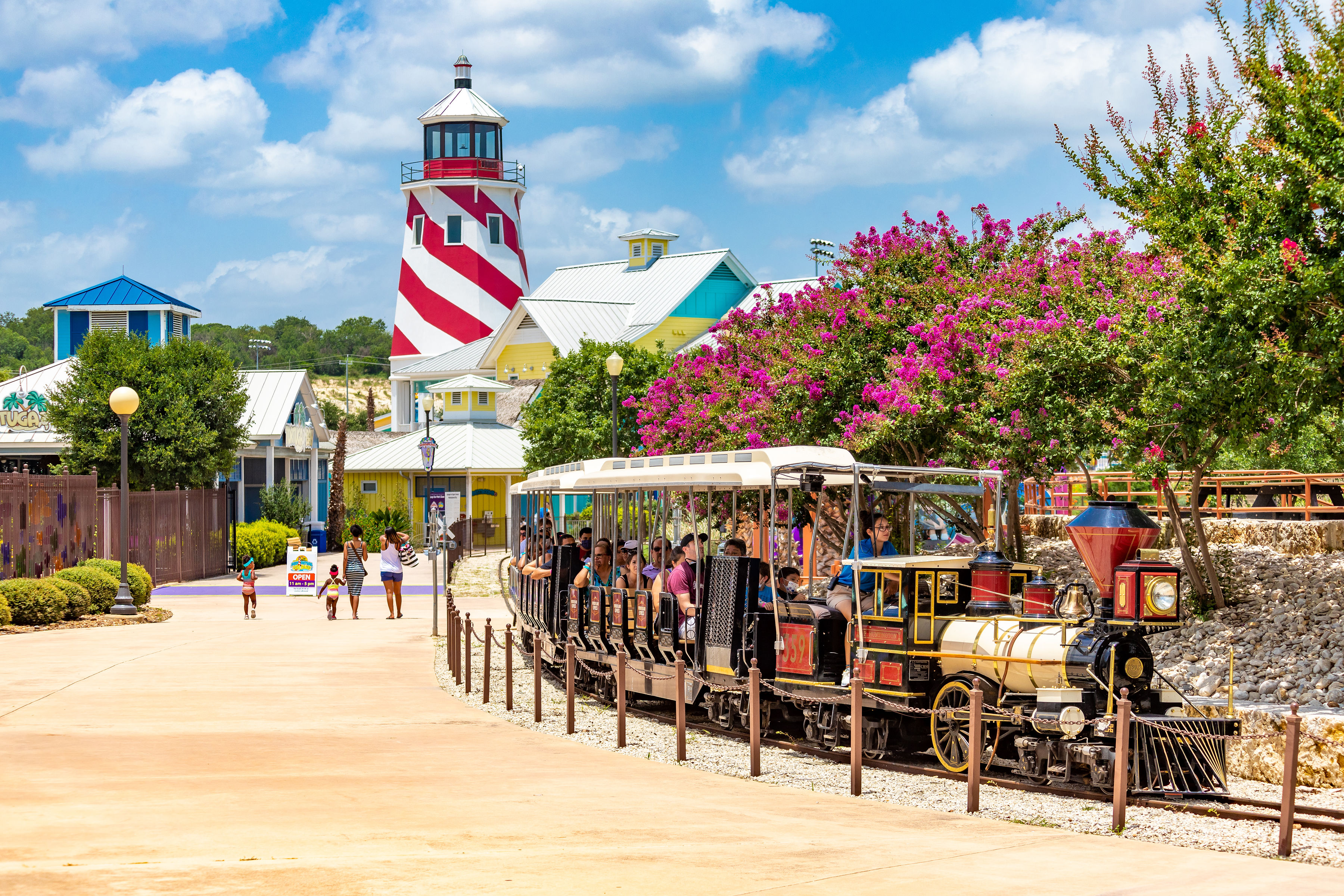 Photos courtesy of Morgan's Wonderland
In San Antonio, a one-of-a-kind theme park has welcomed visitors from all 50 states and across the globe — but the main attraction isn't a sky-high roller coaster. Instead, people flock to Morgan's Wonderland because it's a fully accessible space designed with people who have special needs in mind. And it all began with one dad who wanted to make his daughter happy.
Morgan Hartman, now nearly 30 years old, was born with cognitive and physical disabilities and would eventually be diagnosed with a rare genetic disorder called Tatton-Brown-Rahman syndrome. On a family vacation back in 2006, Morgan's father, Gordon, noticed her being excluded by a group of children she was trying to play with at a hotel swimming pool.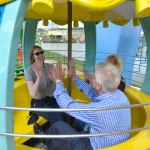 Photos courtesy of Morgan's Wonderland
"It almost puts a lump in your throat because it gives you a sad feeling that, all Morgan wanted was to participate," Gordon said when recounting the moment to CBS News. "She just wanted to play."
So, like any good father who sees his child being hurt in some way, he set out to fix the problem — and in a big way. A philanthropist and former house builder, he resolved to create a space where everyone felt welcome: those with disabilities and those without. Four years and $35 million later, Morgan's Wonderland opened to the world. The nonprofit theme park features 25 rides and attractions and offers free admission to anyone with a disability.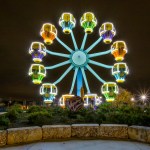 Photos courtesy of Morgan's Wonderland
Morgan's Wonderland is "Ultra-Accessible," meaning all visitors have the same opportunity to participate and be included. Ultra-Accessible standards surpass those put into place by the Americans With Disabilities Act, the nonprofit notes, and all compliant accommodations must "blend in seamlessly to the surroundings and never attract unnecessary attention to their use or existence." It's a model the organization is actively encouraging the wider community to adopt as well.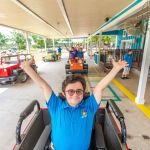 Photos courtesy of Morgan's Wonderland
At the theme park, those above-and-beyond accommodations include sound-absorbing floors and pink noise to reduce disturbances for those with sensory sensitivities; a specially designated outdoor service animal area; and quiet rooms where visitors can seek repose when feeling tired or overstimulated.
"It's the small things that make the big difference: having fun," Gordon told CBS. "And for too long, I think, individuals had to watch and say, 'I wish I could.' Here at Morgan's Wonderland and all the different Morgan's venues, you don't watch. You participate."
But the Texas native is clear that Morgan's Wonderland and its 2017 water park addition, called Morgan's Inspiration Island, welcome all individuals, encouraging the kind of interactions he saw his daughter denied of so many years ago.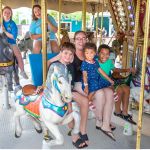 Photos courtesy of Morgan's Wonderland
"That's the beauty of this place is that it's an opportunity for everyone to truly enjoy playing together. But also, no matter what their condition may be, that's not a question anymore," he said.
In addition to rides and games, Morgan's Wonderland also offers an experience called the Home Lab, where visitors and their families can practice daily activities — like preparing food, getting dressed, housekeeping, and socializing— in a safe, comfortable setting using regular materials and assistive technology.
Photos courtesy of Morgan's Wonderland
For out-of-towners who cannot afford the trip to the Lone Star State, the park works with another nonprofit, Project Angel Fares, which was set up specifically to provide children who have special health needs or disabilities the chance to visit Morgan's Wonderland with their families.
To find out how you can volunteer with or donate to the theme park, click here.