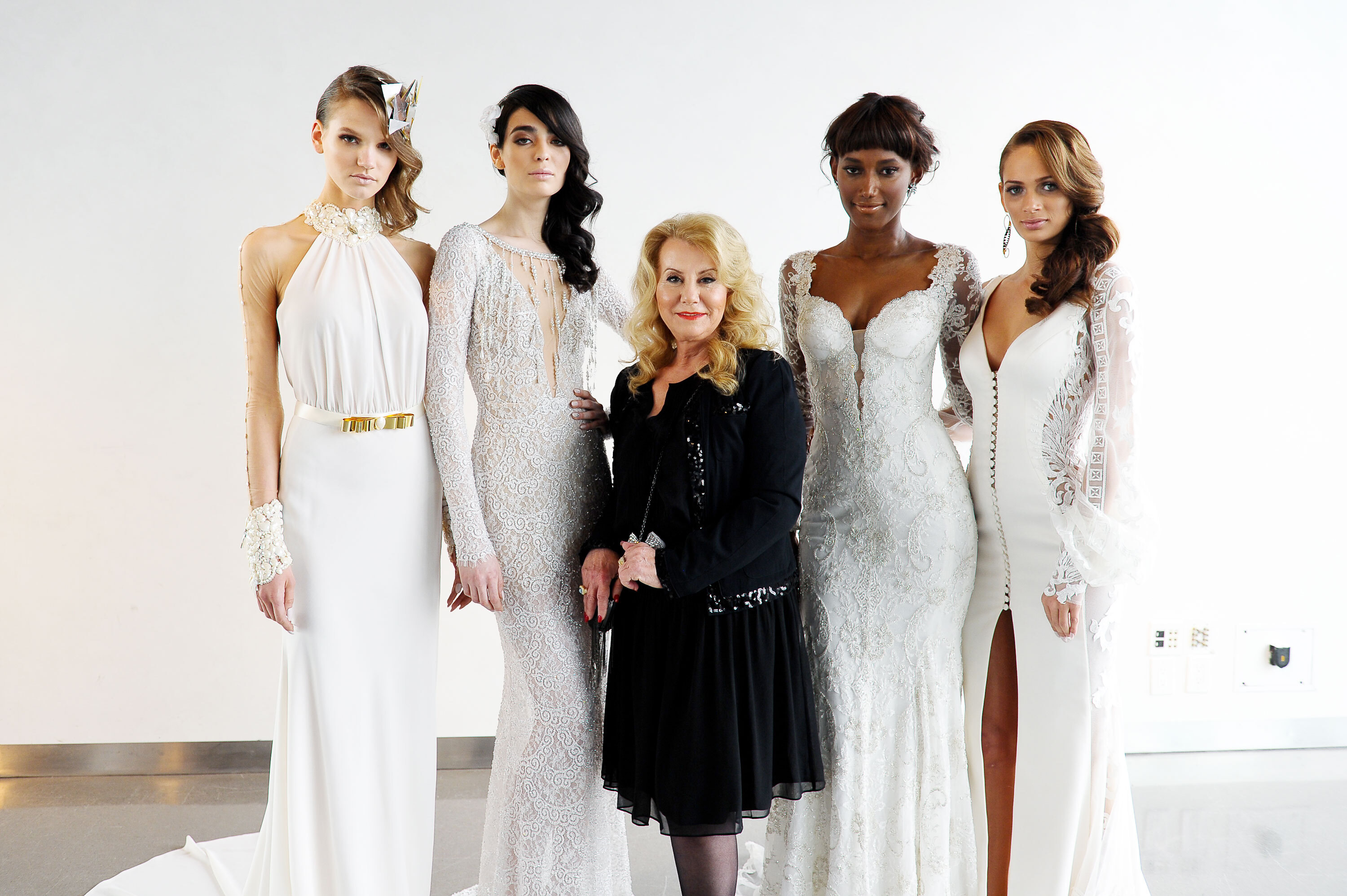 Rommel Demano/ Getty Images Entertainment via Getty Images

In 2022, brides spent an average of $1,900 on a wedding dress, per The Knot. Emmali Osterhoudt, on the other hand, found hers for $24.99 at an Alabama Goodwill this past Labor Day weekend. She isn't currently engaged — but, really, that's a minor detail in the face of such a bargain, particularly when the dress in question is a designer gown that retails at over $6,000.
Thrilled, Osterhoudt shared a video of the shimmering lace number (which she said fits her "like a glove") to TikTok on September 5. The post has since gone viral, racking up millions of views and the special attention of one person: the dress designer herself, Galia Lahav.
Lahav is a big name in the wedding industry: Her bridal and eveningwear gowns have been worn by celebrities like Beyonce, Paris Hilton, and Simone Biles. And while this may have been one of the first times that a creation of hers made it to a Goodwill, it won't be the last.
Though Osterhoudt's wedding dress wound up on the rack thanks to the generosity of an anonymous donor, Lahav plans to follow suit: According to People magazine, the designer's brand announced in a press release that it's been in touch with Goodwill about gifting several more gowns to various branches, so bargain-hunting brides-to-be might be similarly delighted.
"It's a reminder that sometimes life's surprises can be as beautiful as the dress itself," Lahav said of Osterhoudt's discovery.
As for Osterhoudt, she plans on keeping the dress and wearing it on her big day, whenever that moment arrives.
"I really don't know how I got so lucky," she gushed in a follow-up video, adding: "I would like to say thank you [to] the girl who donated it to Goodwill because it made my whole entire year. And little Emmali, who has loved weddings since she was probably 5, is, like, kicking and screaming right now because she's so excited."
She also shared that she was moved by Lahav's idea to donate more dresses. "It was so completely generous for Galia Lahav to take this story and multiply it for a few of you guys." She added: "I'm excited for the other people who go and find their $25 Galia Lahav dress from Goodwill."
RELATED: Something Old, Something New: Designer Modernizes Hand-Me-Down Wedding Dresses for Brides — Exclusive