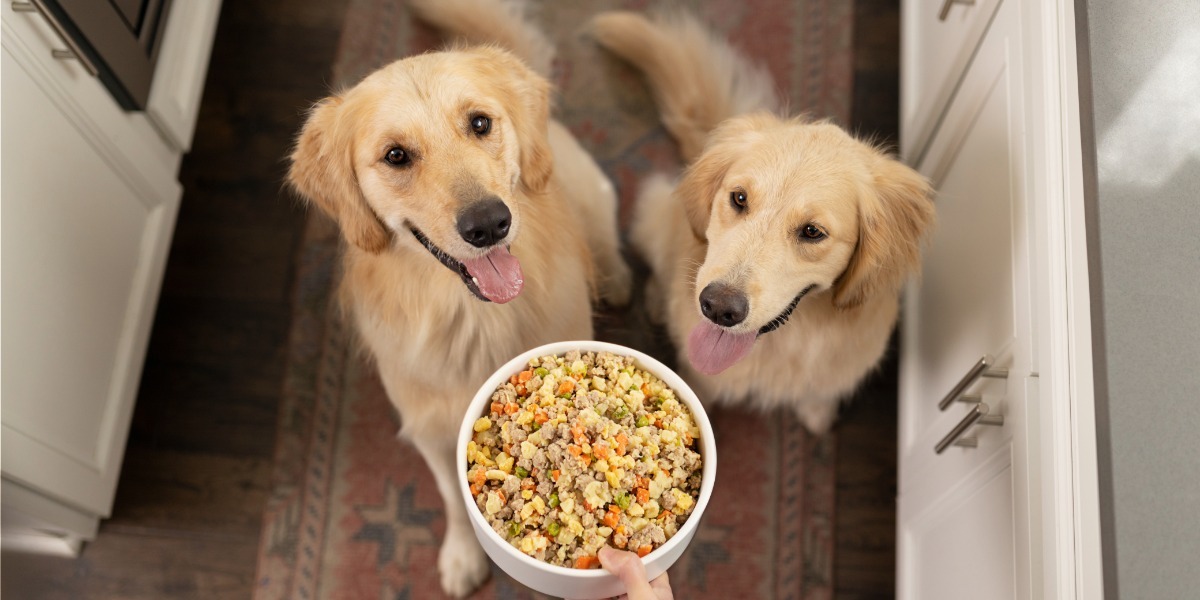 Courtesy of Nom Nom
Sponsored by Nom Nom — Click here to get 50% off your first order
In covering the world's positive news, we get to share oodles of animal stories — from conservation successes to hilarious pets — and we've found that our readers love them as much as we do. So when we learned about Nom Nom, we couldn't wait to spread the word.
First things first: best name ever, right? Nom Nom is fresh dog food made with whole ingredients you can actually see, like beef, chicken, pork, eggs, squash, carrots, kale, and more — no bizarre animal byproducts or fillers with names you can't pronounce. And it's developed by people who are passionate about the health of your (canine) best friend.
With two Board Certified Veterinary Nutritionists on the team — specialists who not only hold degrees in veterinary medicine, but also partake in "intensive clinical, teaching, and research activities," per the American College of Veterinary Nutrition — Nom Nom truly understands the role diet plays in helping dogs live long and happy lives.
As pet owners, it can be frustrating to not be able to simply ask our fur babies how they're feeling. The good news is, much of their overall health begins in the gut, and there are plenty of indicators that tell us when it's improving. More wholesome food means more energy, a softer and shinier coat, smaller and more consistent stools, and even better breath (please and thank you!).
But let's be honest — we've all got a lot going on in our lives, and while we want to ensure our dogs are eating right, it's often enough of a struggle to take care of ourselves. Luckily, Nom Nom does the heavy lifting for us when it comes to feeding Fido. Each meal is tailored to your pup's dietary preferences and pre-portioned for their specific caloric needs. 
Here's how it works: You tell Nom Nom about your dog (age, breed, weight, and dietary restrictions), and the company sends a specific amount of individually packaged meals straight to your door, on your schedule. You'll even get instructions for transitioning off of kibble or canned food. Simply store the fresh meals in your fridge or freezer until you're ready to serve them. And Nom Nom cares about the planet, too. All of the company's boxes, meal packs, and premium insulating liners are all either recyclable or made from recycled materials.
Another bonus? As a Nice News subscriber, you can take 50% off your first order. After your pup does that adorable happy dance for dinner, and the bowl is licked clean, you just may be rewarded with some extra tail wags and sloppy kisses.