Jeff Spicer/Getty Images, Jon Kopaloff/Getty Images, Slaven Vlasic/Getty Images
April is Earth Month: an annual reminder for humanity to be more eco-conscious with our everyday actions, including the products we use and the small decisions that have a big impact on our planet. To close out the month, we're sharing a roundup of sustainable brands founded by celebrities who are using their influence for the greater good.
From perfume to pajamas, each brand is focused on creating eco-conscious products that are designed with intention for people and the planet. Many of the brands also have third-party sustainable certifications and "giving back" components that make them stand out — not only for what they're selling, but also for how they're using their platform.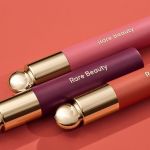 Selena Gomez, Rare Beauty
"I wanted to create a brand that was thoughtfully made, inside and out." – Selena Gomez
The mission behind Rare Beauty by Selena Gomez is "to help everyone celebrate their individuality by redefining what beautiful means." Every product — from the lipstick to the foundation — is vegan, cruelty-free, and made without "harsh ingredients."
According to Rare's website, the team has "made a conscious effort to limit waste wherever possible." From recyclable boxes and tissue paper to reusable drawstring pouches, the packaging is designed to reduce waste. Additionally, 1% of Rare Beauty's sales go directly to the Rare Impact Fund to expand mental health services in underserved communities. Mental health awareness is a subject that the singer and actor has supported and spoken candidly about over the years, including her own bipolar disorder diagnosis in the discussion.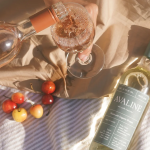 Cameron Diaz, Avaline
"Sharing this information is our way of saying your well-being matters to us." – Cameron Diaz
Cameron Diaz's wine brand Avaline is focused on creating delicious wines with "organic grapes and little else." The wine is made without synthetic herbicides and pesticides, and all of the grapes come from certified organic vineyards. Plus, Avaline's wine is made using animal-free fining techniques and each bottle is recyclable (including the screw cap!). Just don't forget to rinse your bottles before you dispose of them.
Avaline also works with producers that prioritize sustainability by planting forests, partnering with environmental nonprofits, and relying on low irrigation practices to reduce water usage.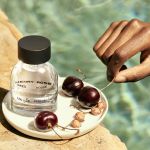 Michelle Pfeiffer, Henry Rose
"I set out to see if it was possible to develop a line of fine fragrances proving you don't need to sacrifice quality and sophistication for safety. And we did it!" – Michelle Pfeiffer
The backstory behind Michelle Pfeiffer's fragrance brand Henry Rose is rooted in sustainability. According to the website, the actor involved the Environmental Working Group throughout the process of bringing the fragrances to life. The result: a line of unisex fine fragrances.
After years of blending ingredients, Henry Rose now offers 11 scents, along with body cream, bar soap, and hand lotion. Each bottle is made from 90% recycled glass and is 100% recyclable. Even the caps are made from sustainably-sourced and commercially compostable soy.
Henry Rose has also partnered with Breast Cancer Prevention Partners to "give back a portion of all proceeds to research and advocacy around toxic chemicals in personal care."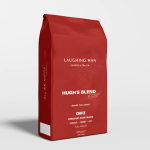 Laughing Man Coffee & Tea Co. 
Hugh Jackman, Laughing Man Coffee & Tea Co.
"By buying a fair trade coffee, you are, sort of, ensuring that the world is a better place, the planet is a better place, and the person who's actually growing that bean … [has] got a shot at living a sustainable life with opportunities for them and their families." – Hugh Jackman
When Hugh Jackman isn't taking down bad guys as the X-Men character Wolverine or making his costars swoon in romantic comedies, the Australian actor might just be enjoying a good cup of (eco-friendly) joe.
Jackman co-founded Laughing Man Coffee & Tea Co. in 2011 after a trip to Ethiopia, where he worked in a coffee field alongside a local farmer. He returned home with a "new perspective on humanity, community, and coffee," per the brand's website.
Today, you can stop into the Laughing Man Cafe in Tribeca, New York, or buy bags of ground beans or recyclable pods online. Jackman donates 100% of his profits from the brand to the Laughing Man Foundation, which invests in "infrastructure, education and housing programs" for small coffee farming communities, per a 2018 press release.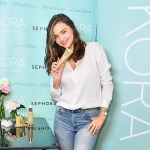 George Pimentel/Getty Images for KORA Organics
Miranda Kerr, KORA
"It's up to each of us to be the difference in everything we do." – Miranda Kerr
Kora Organics, a beauty brand founded by model and entrepreneur Miranda Kerr, is on a mission to provide organic skincare that helps to "inspire people to be the healthiest versions of themselves inside and out."
Not only is Kora a Climate Neutral Certified brand, but it also offers refillable moisturizers and vegan and cruelty-free products, and all of the packaging is recyclable or biodegradable whenever possible. (Check out Kerr's top sustainability tips and tricks.)
Nikki Reed, BaYOU With Love
"We are working towards a zero waste model with the smallest footprint possible, and hoping that by doing so we can pave the way for other companies to do this as well." – Nikki Reed
BaYOU With Love, founded by Twilight star Nikki Reed, creates consciously made jewelry with a story. Using recycled materials and sustainable production practices, BaYOU With Love strives to create high-quality accessories that minimize environmental impact.
On top of hand-crafted jewelry, the brand also sells tree-free fine art photography prints captured by Reed, upcycled hair wraps, and scrunchies made with repurposed leftover materials.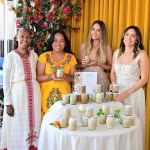 Stefanie Keenan/Getty Images for The Little Market
Lauren Conrad, The Little Market
"Our mission is to empower women. Placing financial independence in their hands and giving them the resources they need to make the best decisions for themselves and their families is real power." – Lauren Conrad
In 2013, Lauren Conrad and her friend Hannah Skvarla founded The Little Market, a women-run nonprofit shop dedicated to supporting artisans in underserved communities worldwide.
As part of their sustainability efforts, it offers products made from eco-conscious materials, such as kantha quilts made from repurposed saris in Bangladesh and hand-etched glassware made from recycled glass in Mexico.
The Little Market also collaborates with various organizations, such as the Dolores Huerta Foundation and Vow For Girls, a movement dedicated to ending the international child marriage crisis.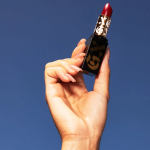 Gwen Stefani, GXVE
"I wanted to create a community of makeup lovers like me." – Gwen Stefani
Gwen Stefani's beauty brand GXVE believes "clean makeup doesn't have to be minimal." Vegan and cruelty free, GXVE makes bold makeup inspired by the singer-songwriter's iconic looks that fans know (and love).
When it comes to sustainability, the company uses recyclable outer cartons and post-consumer recycled plastic and glass for their primary containers. Some of the products also come with reusable containers, and more refillable products may be available soon, according to the website.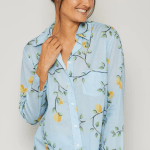 Robin Wright, Pour Les Femmes
"Pour Les Femmes is so much more than a women's sleepwear company — this is something I believe in because we help address the basic right of a woman to feel safe in her environment." – Robin Wright
Actor and director Robin Wright co-founded the luxury sleepwear brand Pour Les Femmes, which in French means "for women." This meaning applies beyond the pajamas and robes, many organic and made in fair trade workshops, as the brand is also on a mission to "give back to women in conflict regions around the world."
Through special collections like the Give Work Collection, which provides work to women in Congo, Pour Les Femmes harnesses its brand for a bigger purpose. You can also participate in the Take Back Bag program, which aims to divert unwanted clothes from landfills.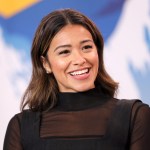 Rich Polk/Getty Images for IMDb
Gina Rodriguez, Naja
"It's like we women consciously decide we're going to be mean to ourselves. But you're your own hero, not some image you can't live up to." – Gina Rodriguez
Naja, a lingerie brand co-founded by Gina Rodriguez, creates high-quality, vegan underwear and bras made by "single mothers and female heads of household." The brand uses low-impact materials, including recycled plastic bottles, for some of its pieces, and utilizes digital printing technology to help reduce water use.
A social initiative Naja spearheads a program called "Underwear for Hope," which gives marginalized women in Colombia work opportunities through the production of the lingerie bags that are offered with each purchase.
RELATED: Got a Green Thumb? Try These 16 Must-Have Gardening Products