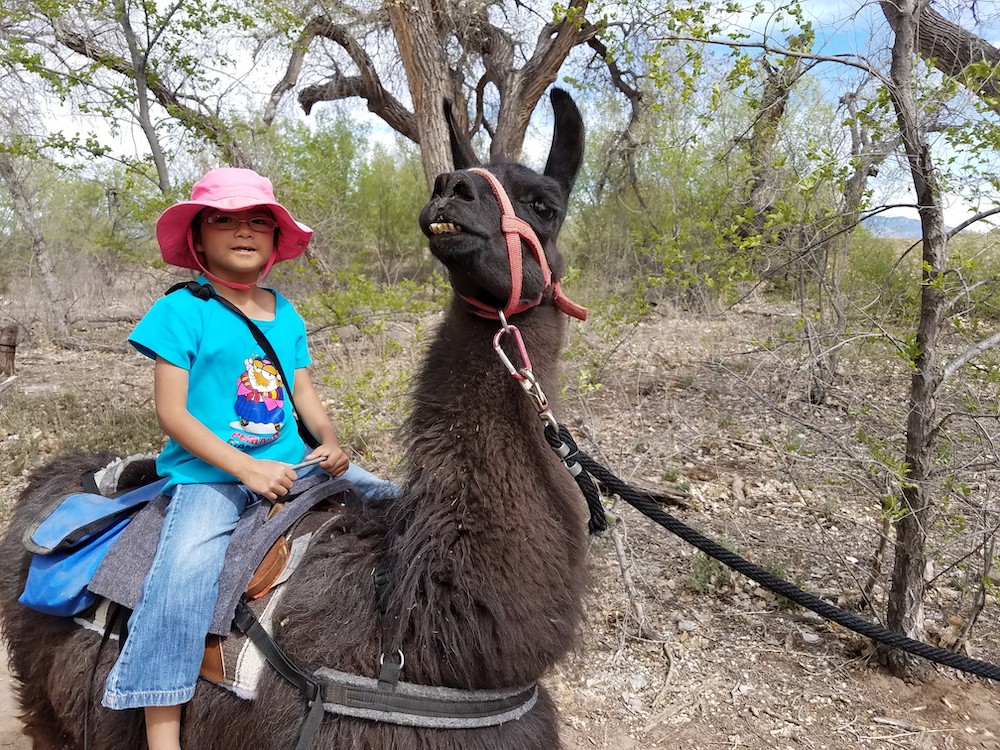 Guinness World Records
The Dalai Lama is the highest spiritual leader and head monk of Tibet, considered a living Buddha. Dalai Llama, on the other hand, is the oldest living llama in the world. And he just turned 27.
Guinness World Records confirmed Dalai's title in February. Born in January 1996, the animal lives on a ranch in Albuquerque, New Mexico, and boasts big, brown eyes that match his fluffy, chocolate–hued fur. 
Originally from Raton, a city a few hours north of Albuquerque, Dali was adopted at age 14 by his current owners, Andrew Thomas and Jill Straits, in 2007. Not long after being taken in, Dalai — nicknamed "DM Tommy Tune" — forged a fast friendship with the couple's daughter Sami, who grew up taking him on adventures and riding on his back in the nearby Sandia Mountains.
"He was so proud when he put on the saddle," Sami told Guinness World Records.
People might think of llamas as farm animals kept for their wool. However, they actually make great pets due to their affectionate and social nature. In fact, llamas need companionship and are advised not to be kept alone. They have a gentle temperament and are actually easy to handle, only spitting when threatened as they are protective of their territory — as well as their owner. 
Besides being a loving pet, Dalai also spreads happiness to the children who visit his family's ranch by giving them rides. He is actually quite the celebrity, participating in several local parades. On top of that, Dalai joins Sami at events for youth organization network 4-H ("Head, Heart, Hands and Health").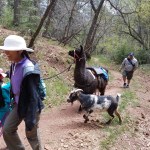 And in addition to his human companions, Dalai has an animal pal: a Nigerian Dwarf Goat named Gelato. They're "best friends," and the duo sleep side by side every night — Gelato will even cry when Dalai is too far away.
Perhaps it's his rich social life that has helped Dalai defy the odds when it comes to his age, as llamas only live for around 20 years on average. He is in good company, though. Before being crowned the oldest of his species, a llama from Olympia, Washington, named Ramadan's Arapahoe Gold — or "Rapper," for short — held the title of oldest living llama in captivity at 26 years and 258 days old back in 2020. Prior to Dalai, Rainbow from Canada was the oldest llama in captivity ever, reaching the ripe old age of 26 years and 328 days last year.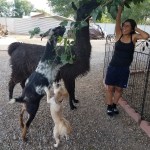 For his 27th birthday, the family threw Dalai a celebration. He wore multi-colored pom-poms, ringing in another year with his family and friends — both human and animal, of course. "This llama is bringing everyone together," family friend Shannon Fleg told the Albuquerque Journal. While cake was served to guests at the party, Dalai was given a heaping helping of his favorite treat: alfalfa. "He still leaps in the air with joy when we bring him a bucket of mashed alfalfa," his owners told Guinness World Records. 
That being said, despite Dalai's friendliness, he does become "a big spitter" when it's time for a veterinarian appointment, though we can't say we blame him.