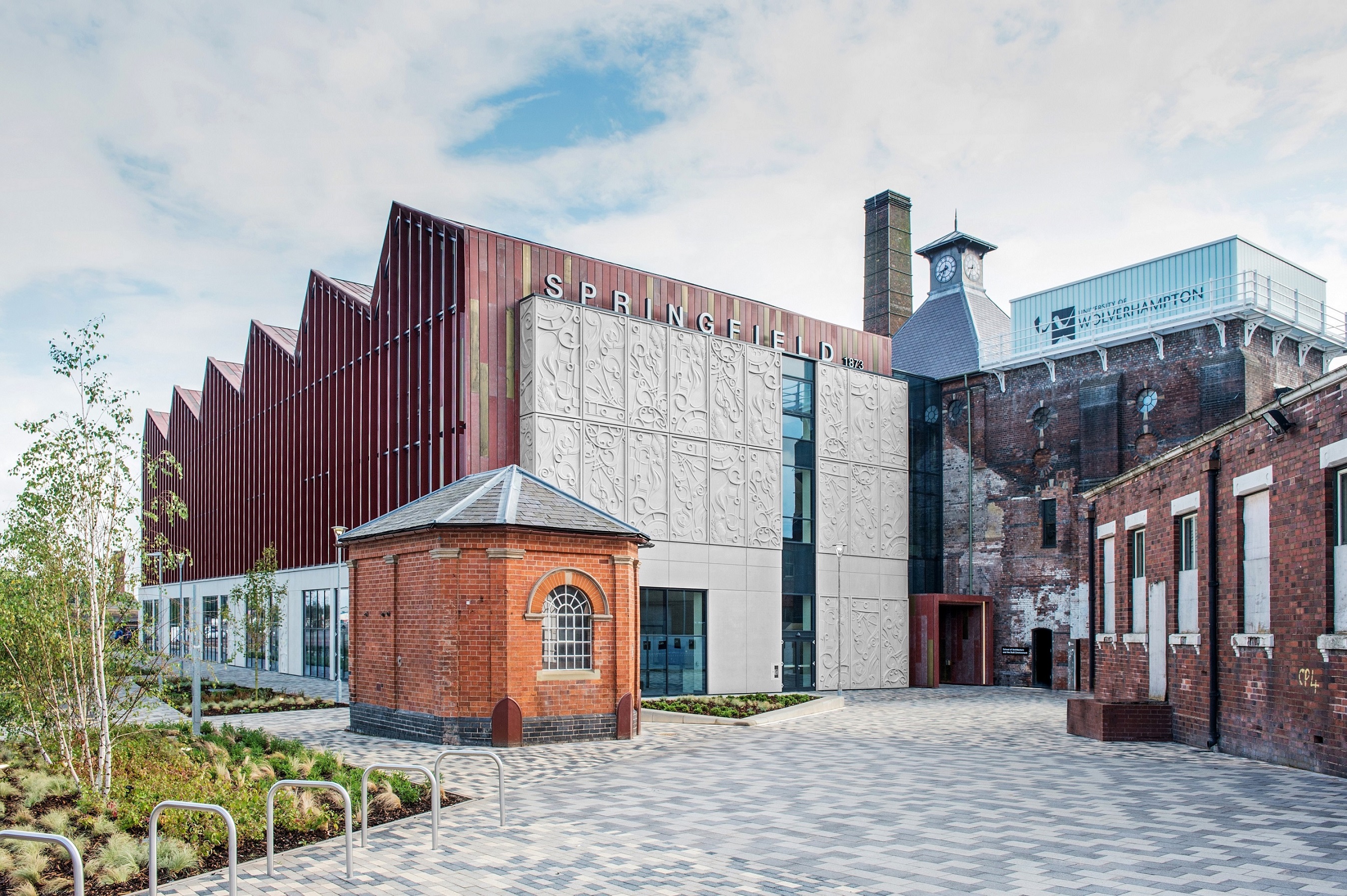 Ben McPhee / RIBA Comms
The Royal Institute of British Architects launched its Reinvention Award late last year to highlight the importance of retrofitting older buildings in the global quest to achieve net zero emissions by the year 2050. On July 20, the organization shared the four projects that have been shortlisted for the 2023 inaugural award, which will be announced in October.
The award recognizes "the creative transformation of an existing building and the project's vital improvement to environmental, social, or economic sustainability," per a press release by RIBA in November.
Retrofitting buildings not only increases their longevity and energy efficiency, but, by extension, reduces the necessity for demolition and reconstruction. Each of the shortlisted projects also demonstrates how reinvention can effect positive social change.
RELATED: This List of America's "Most Endangered Historic Places" Is Helping to Save Them
"We have a collective responsibility as architects to minimize the impact of our work on the planet's resources and maximize the societal and economic benefits of our work," said RIBA President Simon Allford when the award's creation was announced. He added: "The inventive reuse of buildings is critical to reducing carbon emissions and, whilst often not the simplest solution, requires exceptional creativity and vision."
Scroll to learn about and click through photo galleries of the four shortlisted projects, all of which are located in England.
Houlton School by van Heyningen and Haward Architects | Warwickshire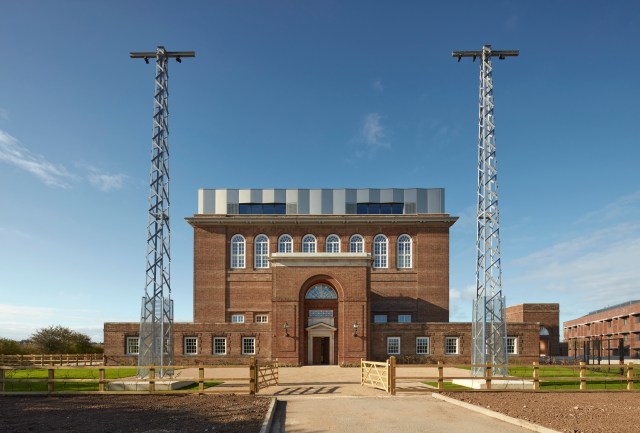 James Brittain / RIBA Comms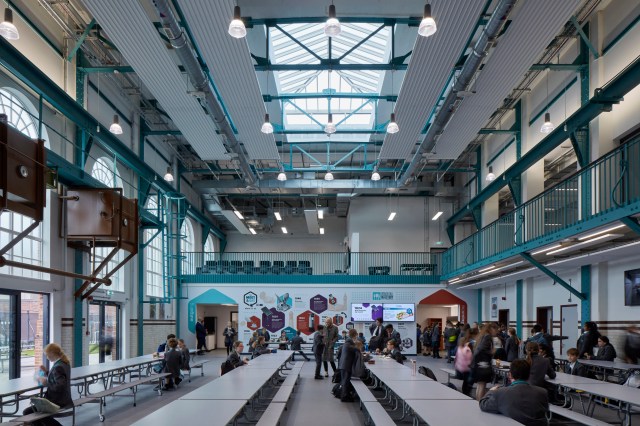 James Brittain / RIBA Comms
James Brittain / RIBA Comms
James Brittain / RIBA Comms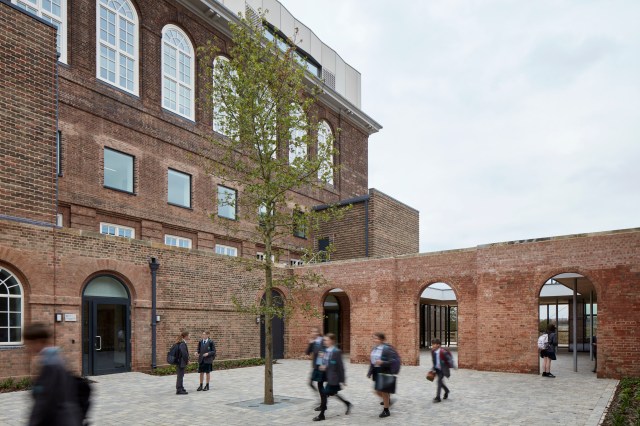 James Brittain / RIBA Comms
The site of a former radio station is now the location of a rising residential district. An old transmitter building has become a modern secondary school, complete with "three new state-of-the-art school blocks arranged around a central courtyard," the project description reads.
Museum of the Home by Wright & Wright Architects | Hackney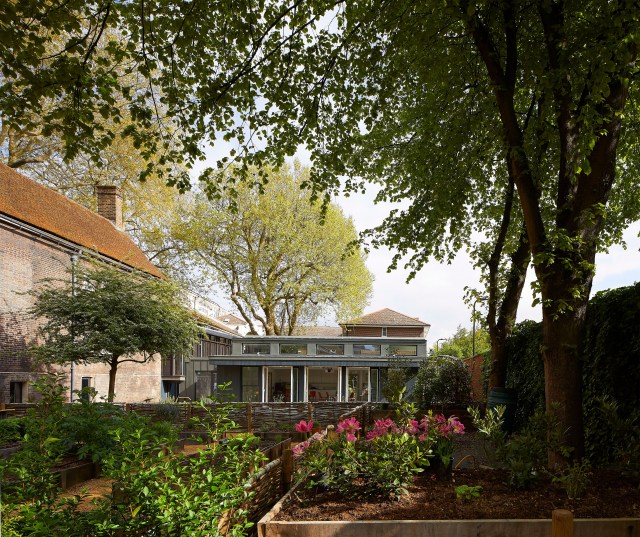 Hufton + Crow / RIBA Comms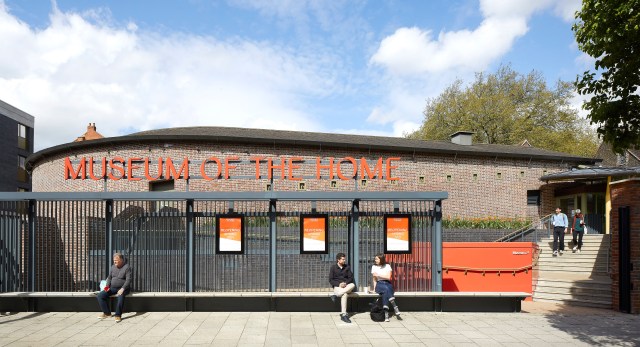 Hufton + Crow / RIBA Comms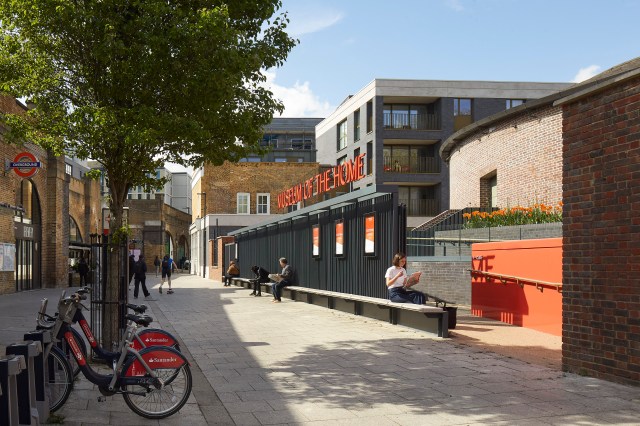 Hufton + Crow / RIBA Comms
Hufton + Crow / RIBA Comms
This project transformed early 18th century buildings into an "unexpected green oasis" in the middle of London's Hackney borough. The existing Museum of the Home was extended to create 80% more exhibition space and 50% more public space, and features biodiverse public gardens and landscaping.
Great Things Lie Ahead, 2020, Holborn House by 6a architects x Caragh Thuring | Central London
Johan Dehlin / RIBA Comms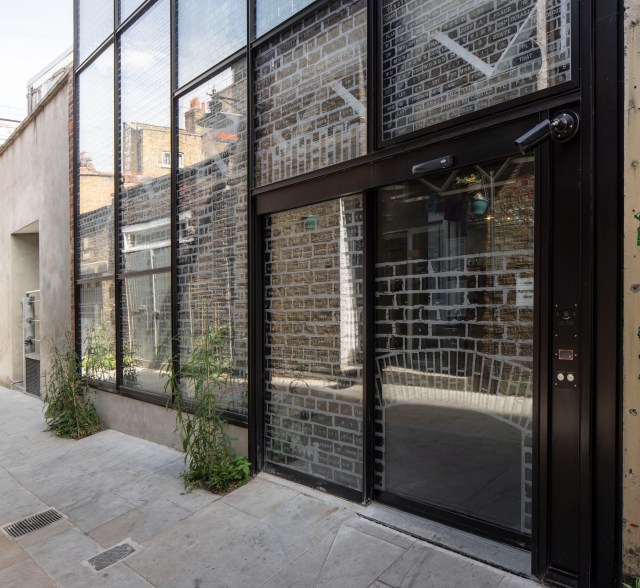 Johan Dehlin / RIBA Comms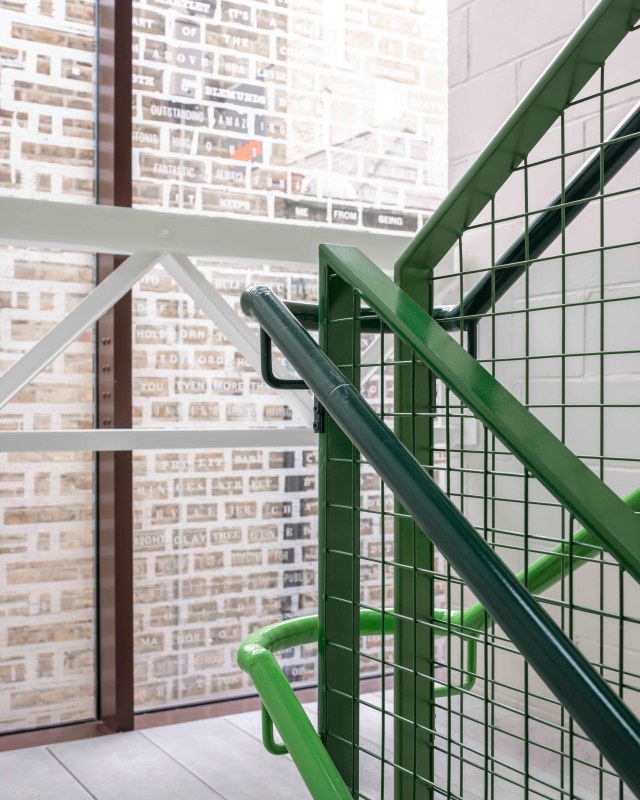 Johan Dehlin / RIBA Comms
An old community gym has been extended and refurbished to be more visible and accessible to local residents, enabling the community association to facilitate "a wider range of cultural, social, and sporting activities," per RIBA. The retrofitting included adding a new roof with lantern lights.
University of Wolverhampton School of Architecture and the Built Environment by Associated Architects with Rodney Melville and Partners | Wolverhampton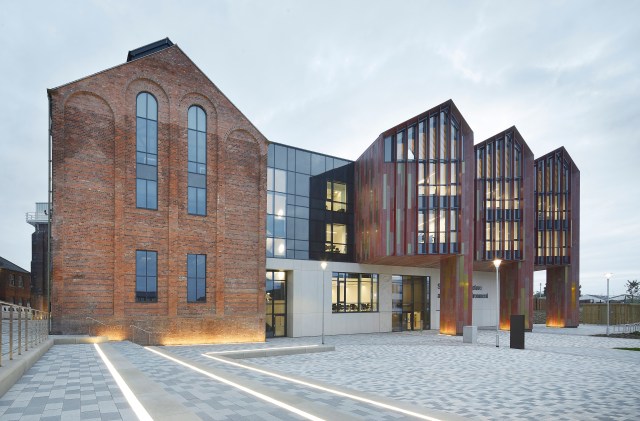 Hufton + Crow / RIBA Comms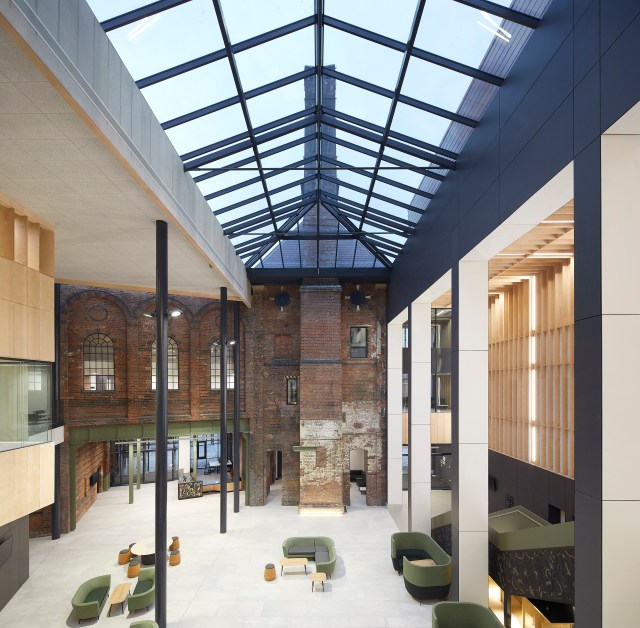 Hufton + Crow / RIBA Comms
A run-down brewery, at one point a major employer in the city of Wolverhampton before it closed in 1991, has been given a second start as an educational facility. Purchased by Wolverhampton University in 2015, the institute had "the vision, courage and commitment to transform this historic relic into a civic building of exemplary architectural design," per RIBA.
Thanks to a team of architects, the new facility pays homage to the site's history while ushering in more opportunities for regeneration in the formerly industrial area.