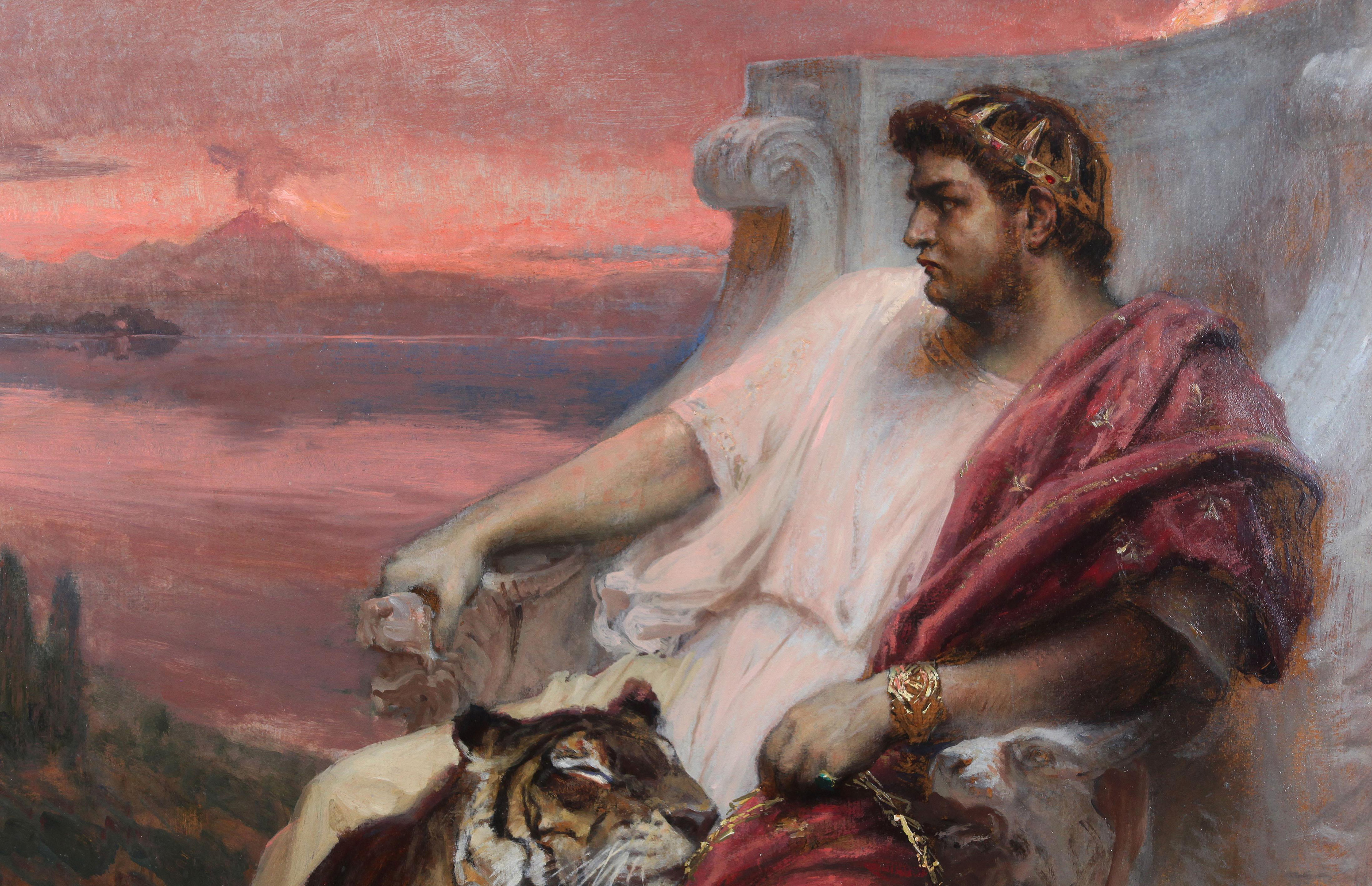 Fine Art Images/Heritage Images/ Hulton Archive via Getty Images
The Roman emperor Nero, who reigned from A.D. 54 to A.D. 68, is undoubtedly one of the most infamous rulers of his time, known for his cruelty, extravagance, and love of the arts. Historians now have a better understanding of the era he lived in after archeologists unearthed the ruins of Nero's Theater, a landmark that was written about in ancient texts but, until recently, never found. 
There, just steps away from what is now the Vatican, the controversial emperor is said to have recited poetry and performed music. Per the New York Times, Roman chronicler Pliny the Elder wrote that the theater was "large enough to satisfy even Nero's desire to sing before a full house."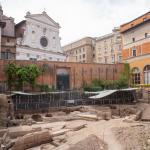 Matteo Nardone/Pacific Press/Sipa USA via Alamy Stock Photo
Researchers have been working on the site since 2020, but only announced the "exceptional" discovery in late July. "It is a superb dig, one that every archaeologist dreams of … being able to dig in this built-up, historically rich area is so rare," chief archeologist Marzia Di Mento told reporters, according to ABC News.
Part of a semicircular seating area was uncovered, as well as marble columns, storage rooms used for costumes and scenery, and gold-leaf decorations on stucco. In addition, the excavation turned up hundreds of ancient artifacts, including glass goblets, pottery fragments, pieces of musical instruments, and cooking tools — all of which will shed light on a period of Roman history that we know relatively little about.
The ruins are located under a 15th century palace, part of which is being turned into a Four Seasons Hotel set to open in 2025. Once all of the findings are studied, analyzed, and cataloged, the ruins will be covered once again and the building's original garden and grand palazzo will be restored. Some of the best preserved artifacts will be displayed inside the luxury hotel, the Times reports.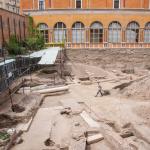 Matteo Nardone/Pacific Press via Alamy Stock Photo
By Italian law, preliminary excavations must precede all new construction in the country to prevent damage to anything underground. Alessio De Cristofaro, one of the archaeologists who oversaw the excavation, told the outlet that the dig is "a virtuous example where archaeology acts as a driving force to an important building renovation project."