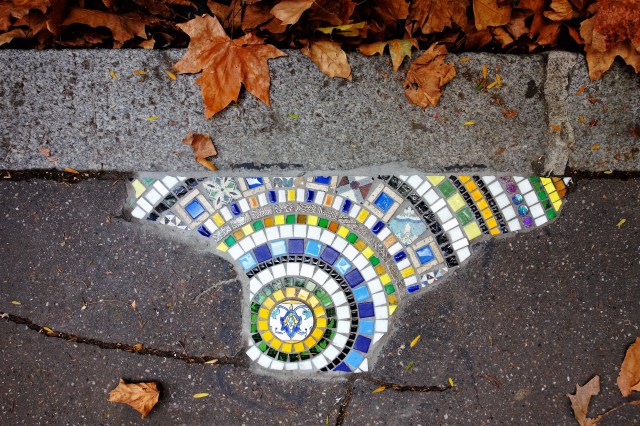 @ememem
The city of Lyon, France, is as much subject to urban decay as any other metropolis, the wear and tear from cars, weather, and foot traffic leading to crumbling pavement and potholes on once pristine roads. But for one man, there is inspiration in disrepair. An anonymous artist known as Ememem has been filling in street and sidewalk divots with striking geometric mosaics — colorful bursts of beauty amid the asphalt.
"He calls himself the bitumender," a representative for the artist told Nice News, referencing bitumen, a substance used for paving. As soon as Ememem laid the first tile, "he understood he was going to do it again and again, until the end of his life."
The striking street art melds contemporary style with the ancient Japanese tradition of kintsugi, the practice of using gold to mend broken pottery. He's has been creating the pieces for the last six years, first in Lyon, then Paris, and throughout Europe — adorning streets in Norway, Germany, Spain, Scotland, and Italy with hundreds of his creations.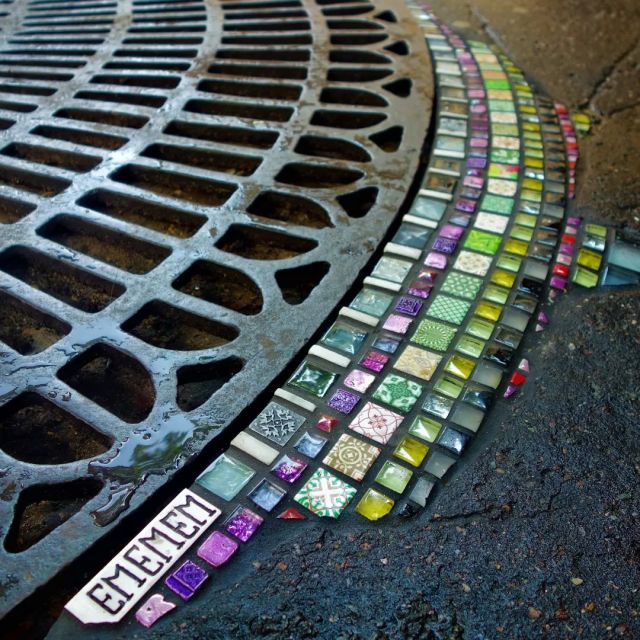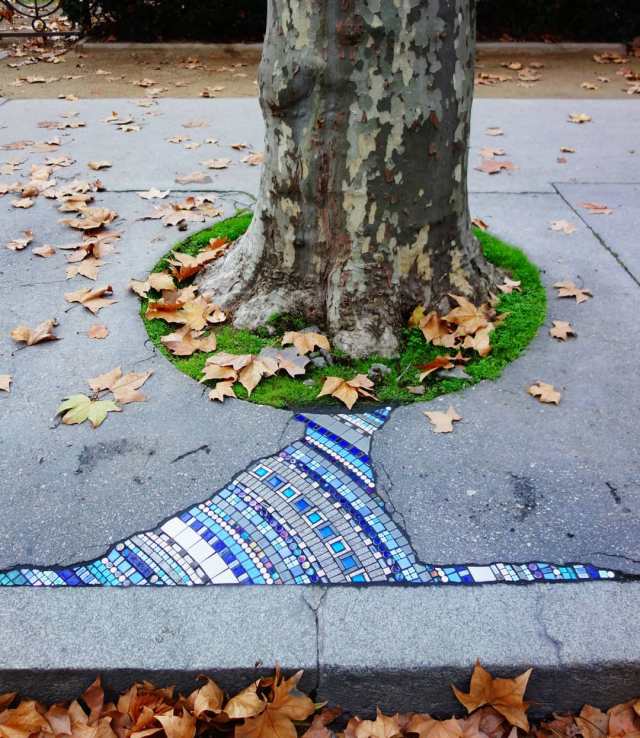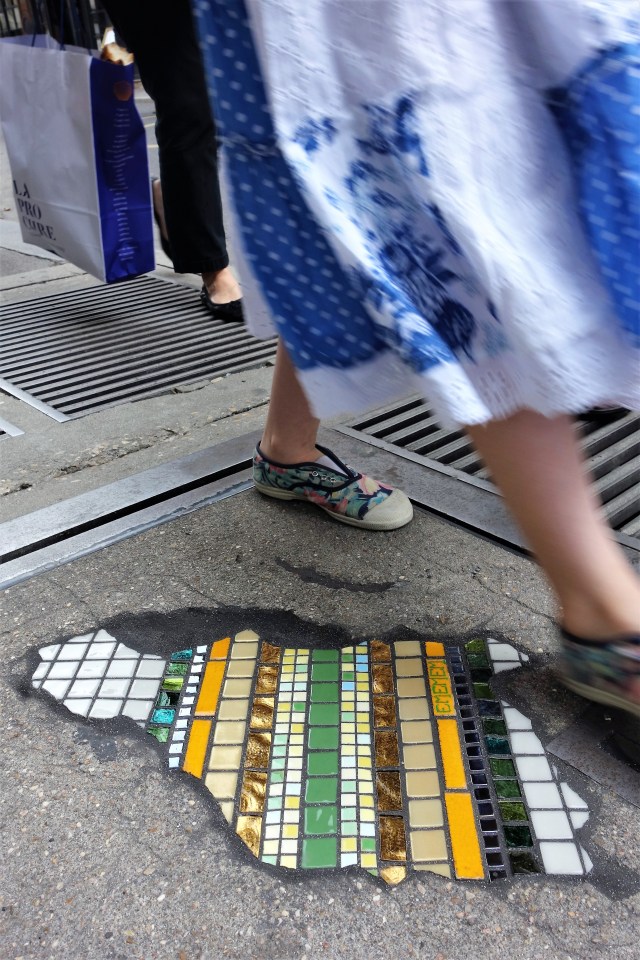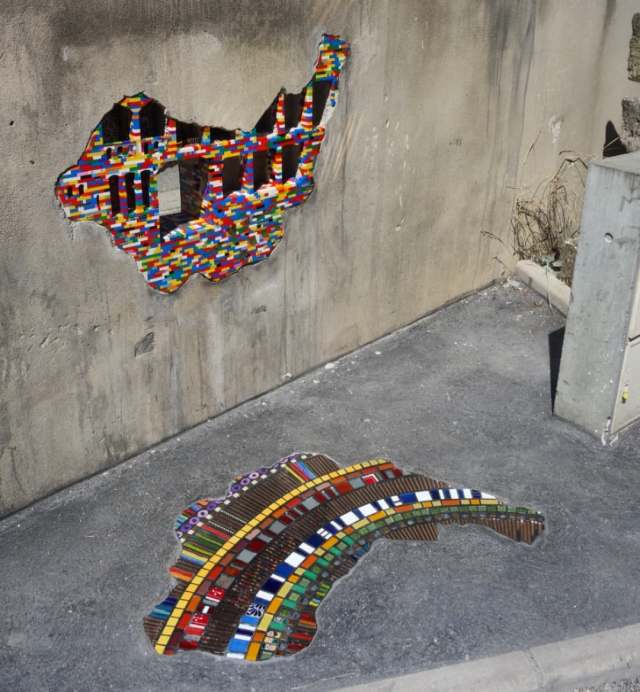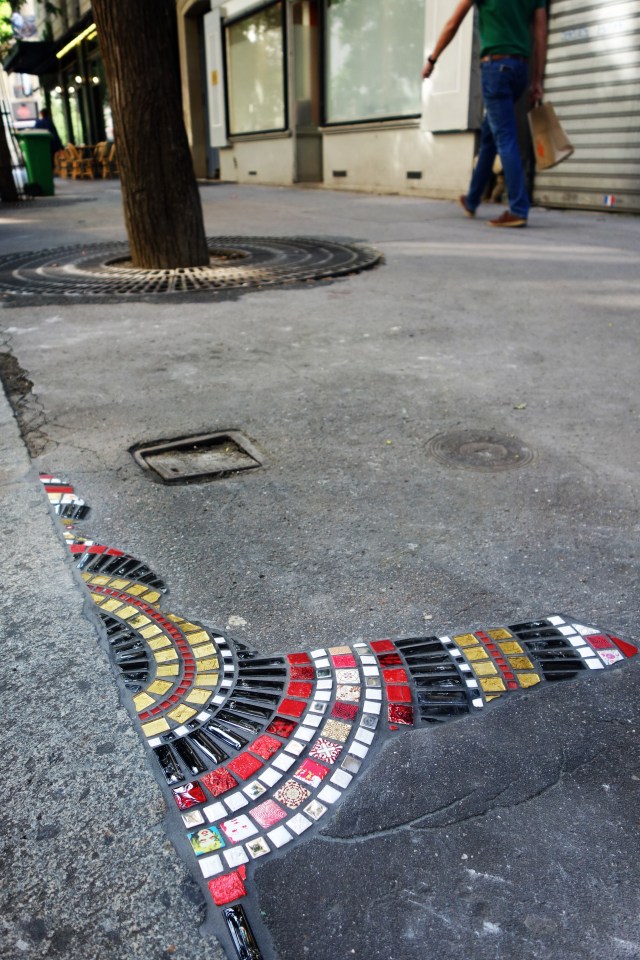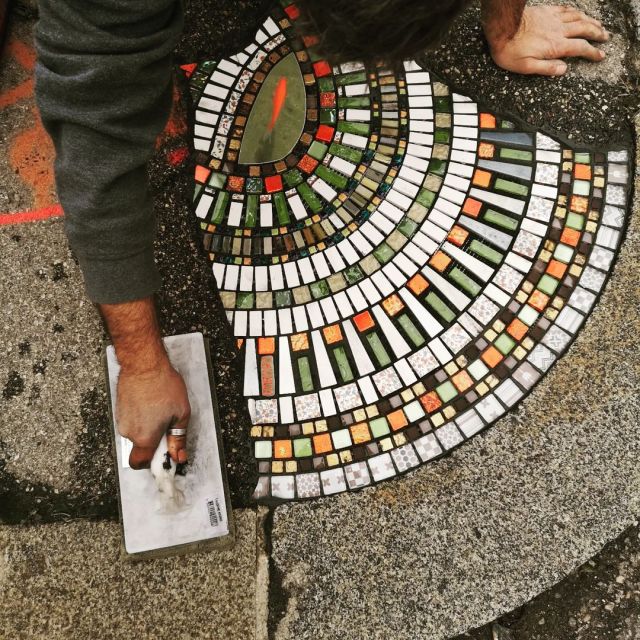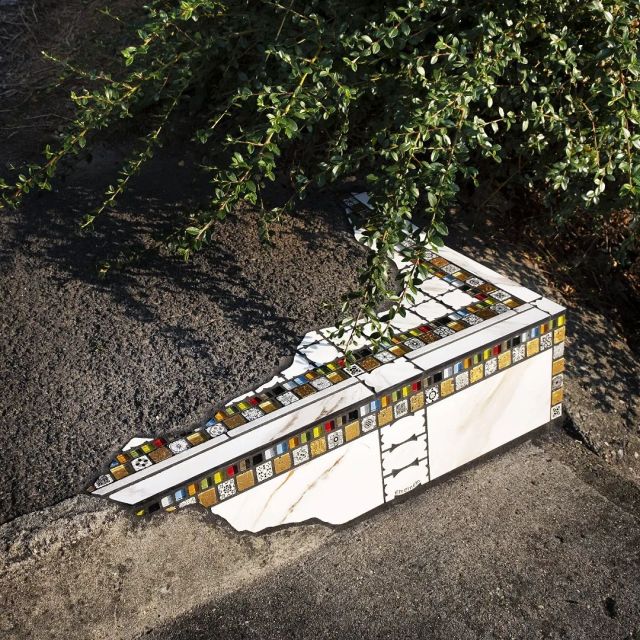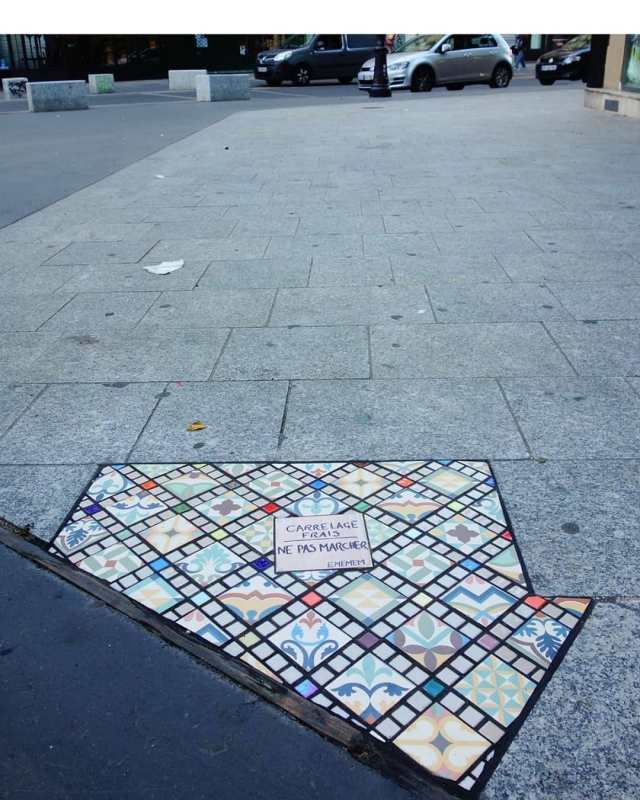 He doesn't speak to media in person or by phone, and he won't allow his face to be photographed — inviting comparisons to anonymous England-based street artist Banksy — but Ememem doesn't shy away from explaining the impetus for his work. According to his website, which refers to him as a "sidewalk poet," he's interested in "the art of healing the street," believing that his mosaics encourage viewers to reflect "on the care given to what is damaged and the role that we can give to our public spaces."
In an interview with the French website Brainto, the artist explained what led him to his unique practice he calls "flacking," from the French word "flaque," meaning puddle. "One day, I patched up the entrance to the driveway at my workshop. An old, dark, blunt alley. I made [it] little colored bandages with ceramic scraps at my disposal. In the next workshop, a huge pothole greeted me every morning. So before wallowing in it, I one day grabbed a trowel and set about making [it] a custom bandage. A high-fashion coat grafted onto the asphalt the first 'flack' was born and Ememem with it," he wrote, adding, "the idea was therefore to highlight what has been damaged and to make it stronger and more beautiful, to bring it to light."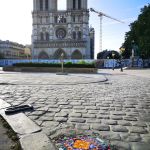 To maintain his anonymity, and to mitigate the potential illegality of interfering with public spaces, Ememen works exclusively in the evening hours, donning disguises and sometimes going so far as to bring along props, per The Guardian. He once dressed as a plumber, his agent, Guillaume Abou told the outlet. But the city of Lyon seemingly takes no umbrage with his unconventional repairs. This year, officials have commissioned the artist to design a network of beautiful bicycle paths, a project he will undertake over the next four years.
Today, Ememem's work is appreciated around the world. He's participated in over a dozen festivals, art fairs, and cultural collaborations. And despite not wanting to share his face, he is open to sharing his methods: The artist will be accepting applications from people wishing to participate in a three-week residency in Cayenne, French Guiana, to learn his technique, and he plans to expand the projects to California and New Orleans, Louisiana, in the future. Those interested in owning a piece of his art for themselves can purchase portions of his past work.