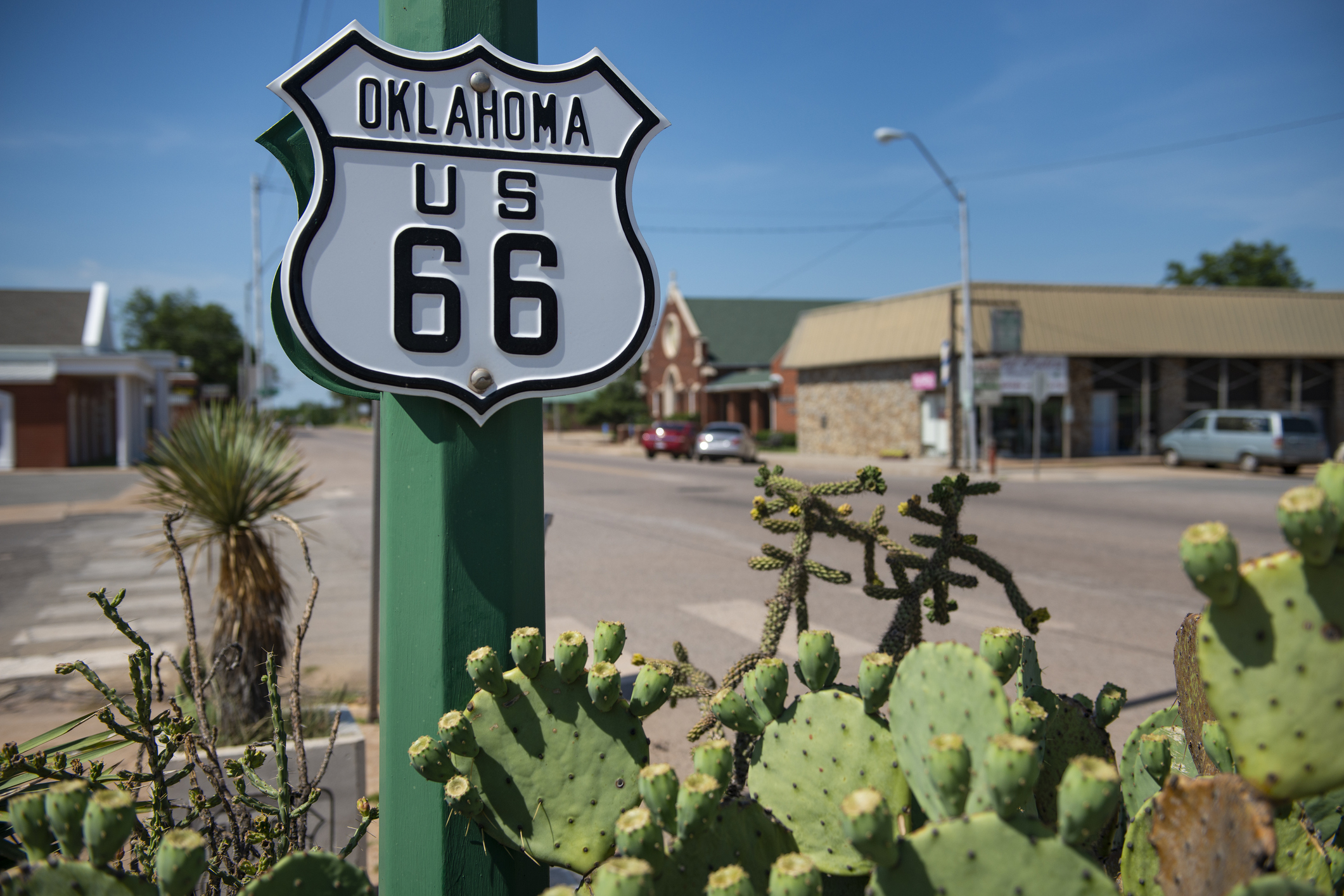 Tiago_Fernandez/ iStock
"If you ever plan to motor west," Nat King Cole crooned in 1946, "travel my way, take the highway that's the best." He was singing, of course, about historic Route 66, which spanned more than 2,400 miles from downtown Chicago, Illinois, to seaside Santa Monica, California — winding over the Missouri Ozarks, across Oklahoma, and through the Mojave Desert.
Established as part of the first federal highway system in 1926, Route 66 is "an artery of transportation," per the National Park Service. It was officially decommissioned in 1985, but much of it is still driveable, with iconic landmarks serving as popular road trip stops. And since 1990, multiple programs have been put in place to protect the cultural significance and history of the highway.
In its early days, Route 66 — nicknamed the Main Street of America — was promoted as being the shortest and most scenic route from Chicago to Los Angeles. For many people, though, there was even more reason to stick to the highway.
The Threatt Filling Station in Luther, Oklahoma, was once the only Black-owned gas station along the route, and it provided one of the few respites for people of color who were driving, CBS News reports.
"This was literally, literally a safe haven for people during the Jim Crow era," Edward Threatt, whose grandfather owned the station, told the outlet. "My grandpa, he was a smart man, to be able to acquire 160 acres of land, because we had so much property they could stay out back."
In 2021, the filling station, which hasn't been in use for decades, was named one of America's Most Endangered Historic Places — a list of over 350 culturally significant sites generated by the National Trust for Historic Preservation. Each year, 11 locations are added to the roster. The 2023 iteration included another Route 66 business: the Osterman Gas Station in Peach Springs, Arizona, considered "a focal point of the Hualapai Tribal community for generations," per the organization.
Threatt is working with members of the nonprofit's Hands-On Preservation Experience, or HOPE, as well as restoration expert David Gibney, to bring his family's filling station back to life. Not as a stop to pump gas, but hopefully a place for people to rest from the road and learn about the station's history.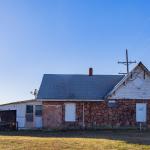 Chon Kit Leong / Alamy Stock Photo
"The complex represents the power of Black entrepreneurship and family stewardship through generations. It helps illuminate important but underrepresented stories of life along iconic Route 66," Jennifer Sandy, field director for the National Trust for Historic Preservation, told Fast Company in January 2022.
The project requires great attention to detail. "We want everything to look like (what) was originally there," Gibney explained to CBS News. "And that's the real task here." All the restoration work must be done by hand, he noted, adding: "A.I. can never replace it. Robots can never replace it."
The painstaking process is a worthy endeavor, and one the original owner, Threatt's grandfather, would fully support. "He's proud of us. I mean, I know he is," he said. "And he expects us, me, my cousins, who are now the elders of the family, to preserve this and pass it on and make sure it is never, ever outside the family."
For Molly Baker, a manager for HOPE who is working on restoration efforts, it represents an even bigger picture: "Part of telling the full American story is making sure that everyone has their story told, and that there's representation for everybody."