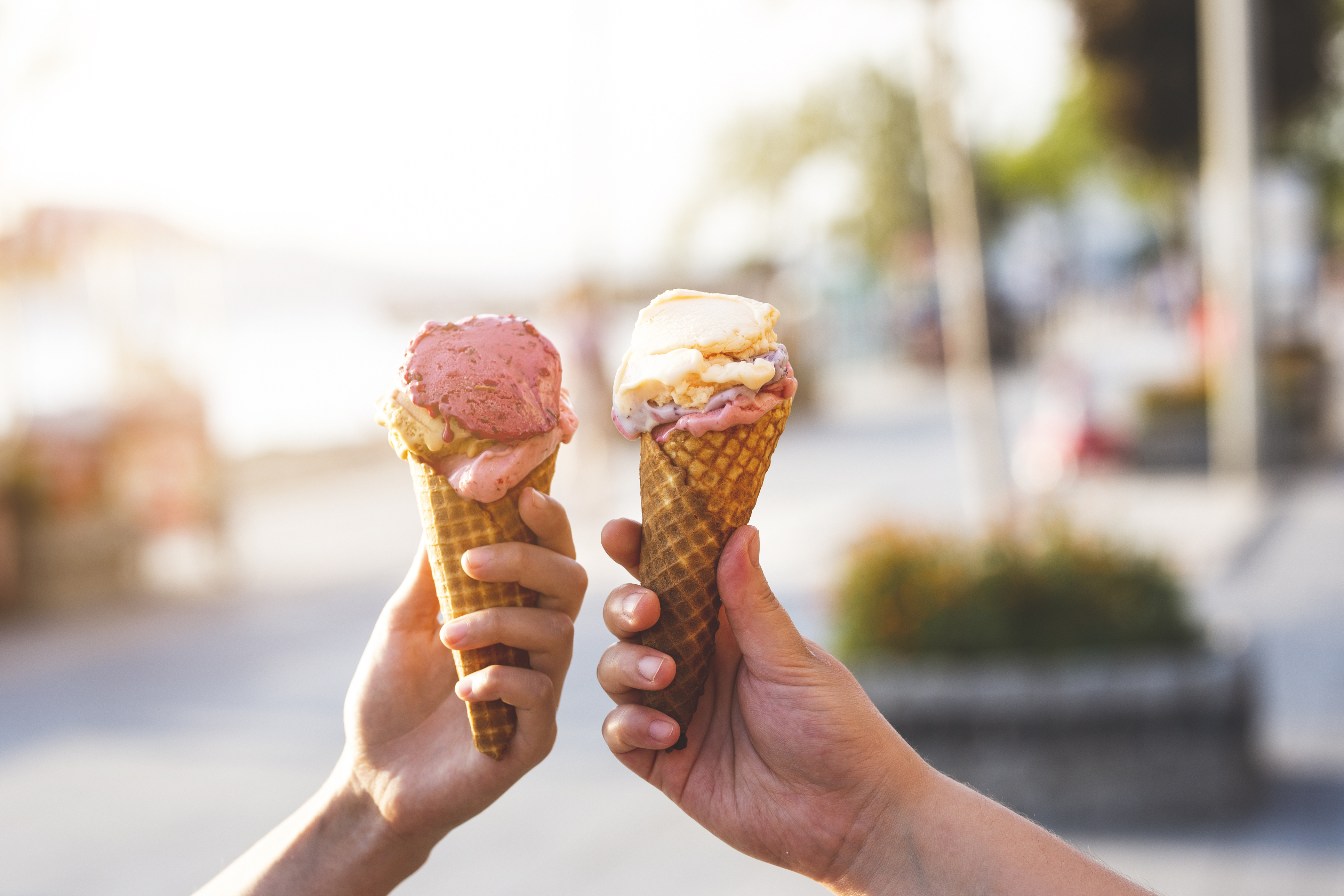 Mvltcelik/ iStock
Let's be honest — no one needs a special reason to celebrate ice cream. It's ice cream, after all! Researchers believe that humans have been enjoying it in some form since as far back as the first century A.D., and today, the average American consumes about 20 pounds of the frozen dessert each year (so next time you devour an entire pint in 20 minutes, don't feel bad: We all scream for ice cream!).
But as July is National Ice Cream Month, and summer is practically synonymous with the sweet treat, we figured we'd seize the opportunity to share some of our favorite brands, toppings, and accessories. Scroll to see what made the list!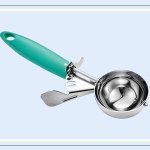 First thing's first! Forget about bending metal and sending ice cream flying by trying to use a regular spoon to serve dessert this summer. This 2.75-ounce model features an ergonomic release system and bright green handle, and it can also be used for perfectly portioned cookie dough, mashed potatoes, meatballs, and more.
Can't you just hear the ice cream truck turning the corner when you look at these iconic American classics? The chocolate eclair flavor is "cake-coated" (yum) and has a scrumptious fudge center, but we also love the strawberry shortcake variety.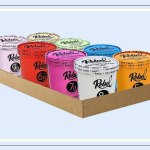 A low-carb diet need not exclude ice cream. Rebel is zero sugar and full fat, making it keto and diabetic friendly. Purchase a combo pack like "the maverick case" shown above, which includes one pint each of the following flavors: cookies & cream, salted caramel, black raspberry, triple chocolate, cherry chip, pistachio, peanut butter cup, and vanilla.
Van Leeuwen Non-Dairy Ice Cream Bars
It would be impossible to overstate this writer's deep and undying love for Van Leeuwen's plant-based brown sugar honeycomb bars. And that's coming from a person who eats dairy! The brand on the whole makes incredible traditional ice cream, but the fact that our vegan and lactose intolerant buddies can get in on the goodness makes the company even cooler.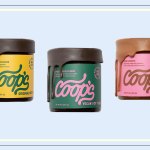 Care for a drizzle of salted caramel sauce on your ice cream? How about some hot fudge? This women-owned microcreamery offers all-natural, gourmet toppings, all of which are handcrafted and preservative-free. Plus, it's a Benefit Corporation, committed to donating 1% of its revenue or 20% of its profits to charitable organizations annually.
Muddy Bites Waffle Cone Snacks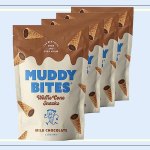 One of the best parts of eating ice cream at a parlor is devouring the waffle cone at the end, and with Muddy Bites, you can enjoy them in the form of a bite-sized snack. The Kosher Certified treats are filled with either dark chocolate, milk chocolate, or white chocolate. Eat them straight out of the bag or embrace indulgence and add a few to a bowl of your favorite frozen dessert.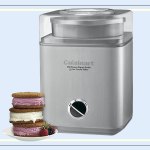 As kids, many of us made ice cream by combining rock salt, cream, sugar, and ice in a bag or jar. This two-quart Cuisinart appliance will save you a little of the legwork while still delivering the joy that comes with making something yourself. Serve up frozen drinks or desserts in as few as 20 minutes.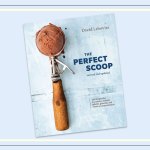 This beautifully photographed, bestselling cookbook by pastry chef David Lebovitz features 200 delicious recipes for ice cream, gelato, sorbet, and granitas. First published in 2007, the revised hardcover edition featured here was released in 2018 and includes an additional selection of frozen cocktails as well as "an indulgent series of sauces, toppings, and mix-ins."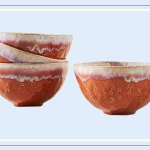 Courtesy of Anthropologie
Technically these are cereal bowls, but we think they make perfect ice cream bowls, too — something about that drizzle of glaze on the rim, right? Handcrafted in Portugal, the crackle-glazed stoneware pieces are dishwasher and microwave safe, and come in a set of four.
The world has been experiencing some mega heat waves recently, but you can prevent the high temps from melting your ice cream with this nifty bowl. Its insulated plastic walls are filled with a proprietary cooling gel: Simply pop the bowl in the freezer for four hours before using, and it will keep frozen desserts or chilled fruit at the ideal temperature on a hot summer day.
Nina's Neapolitan Ice Cream Cone Chalk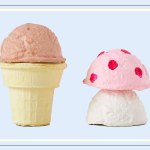 Courtesy of Anthropologie
Last but not least, we couldn't resist sharing this adorable chalk. The set comes with four pieces: a scoop each of chocolate, vanilla, and strawberry, and a cone (all of which look almost good enough to eat). Handmade and eco-friendly, it's perfect for kiddos — though you might not be able to resist drawing some rainbows and smiley faces on the sidewalk as well.
RELATED: Our Favorite Non-Alcoholic Beverages to Sip on This Summer