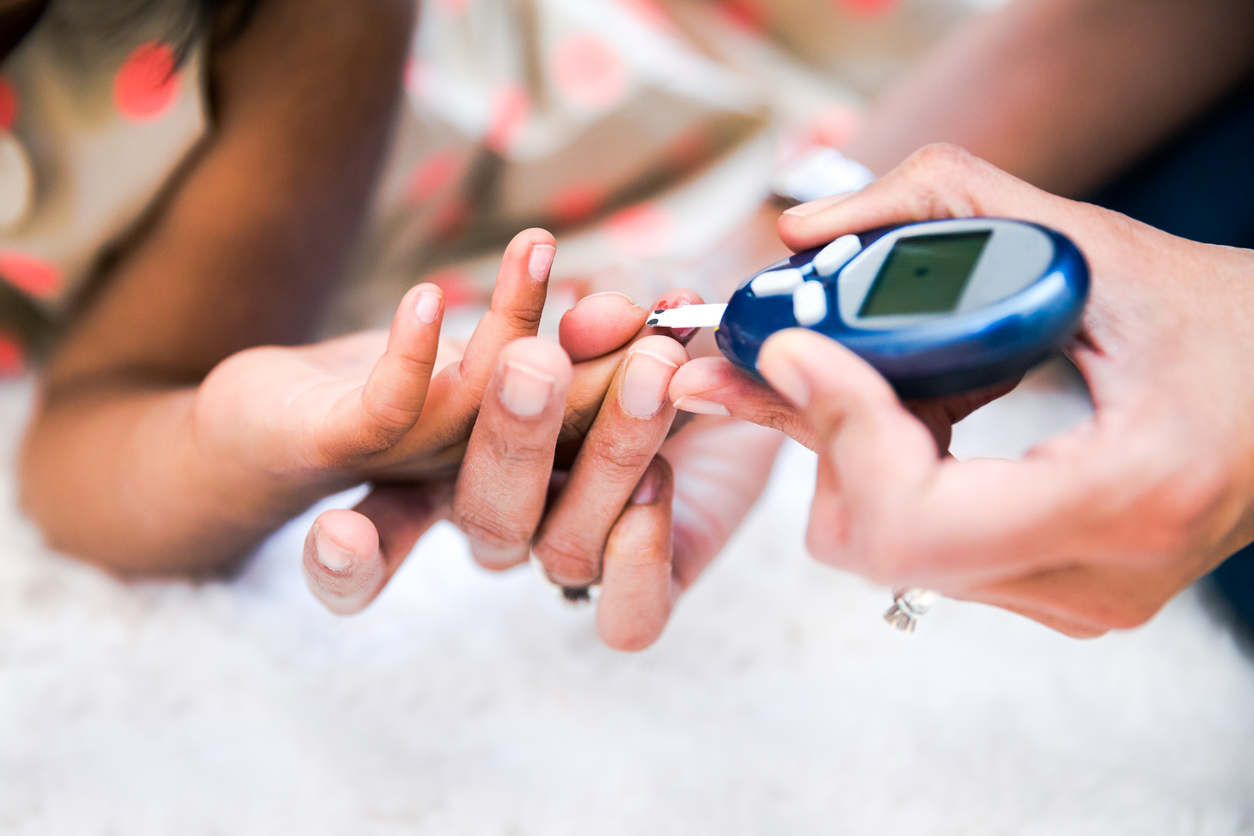 nortonrsx/ iStock
In November, the U.S. Food and Drug Administration approved the first preventative treatment for Type 1 diabetes, a major step forward for those who have the lifelong illness. Now, individuals and families are beginning to reap the benefits of the breakthrough medication. 
According to the American Diabetes Association, roughly 1.9 million people in the U.S. were living with Type 1 diabetes as of 2019. Though the onset of the disease usually occurs during childhood or adolescence, it can develop in adults as well. Called Tzield, the new treatment was developed by pharmaceutical companies ProventionBio and Sanofi, and is approved for people ages 8 and older who are in stage 2 of the illness to stop it from progressing. 
"We really have no preventative measure for Type 1 diabetes to date," Dr. Robert Gabbay, chief scientific and medical officer for the Association, told CNN after the approval. He added: "Finally, there is something that delays the onset of Type 1 diabetes, and it's so exciting."
RELATED: Breakthrough Non-Hormonal Hot Flash Medications Could Soon Be Approved
The medication works by interrupting the autoimmune response caused by the disease, in which immune cells attack and destroy insulin-producing beta cells in the pancreas. Insulin helps blood sugar enter other cells, where it is then used for energy. In trials, Tzield delayed progression of the disease by slightly more than two years in most participants, though some saw benefits that lasted far longer.
Mikayla Olsten entered a clinical trial for the drug at age 15, after a screening showed that she had four out of five types of autoantibodies that point to a person's risk of developing the disease. Her sister had been diagnosed at age 9 with a "life-threatening" case of diabetic ketoacidosis, commonly associated with stage 3. Today, Olsten is 21 years old, and her condition hasn't progressed in six years, her mother shared with CNN.
Joseph Rubash, an 11-year-old from Minnesota recently became the second person in the country to receive the treatment outside of clinical trials. The young boy is in stage 2 of the disease, meaning he does not yet need to take daily insulin shots, which typically begin in stage 3, according to a November press release by Provention Bio.
"Every day without insulin, every day without having a high blood sugar, low blood sugar or hooked up to the pump is a gift," his father, Joe Rubash, told Sanford Health, the largest rural health system in the United States, this month. His son began his course of treatment, which is given by intravenous infusion over 14 days, at a Sanford location about 30 minutes from the family's home.
"The future is full of hope," Joseph's mother Brenda added. "When we look at something like Tzield, we never imagined that would be possible. We hoped for it, but now there's an intervention. We can do something potentially to delay that onset. And who knows in that two years what's going to happen? What'll be developed next to maybe further protect those cells?"