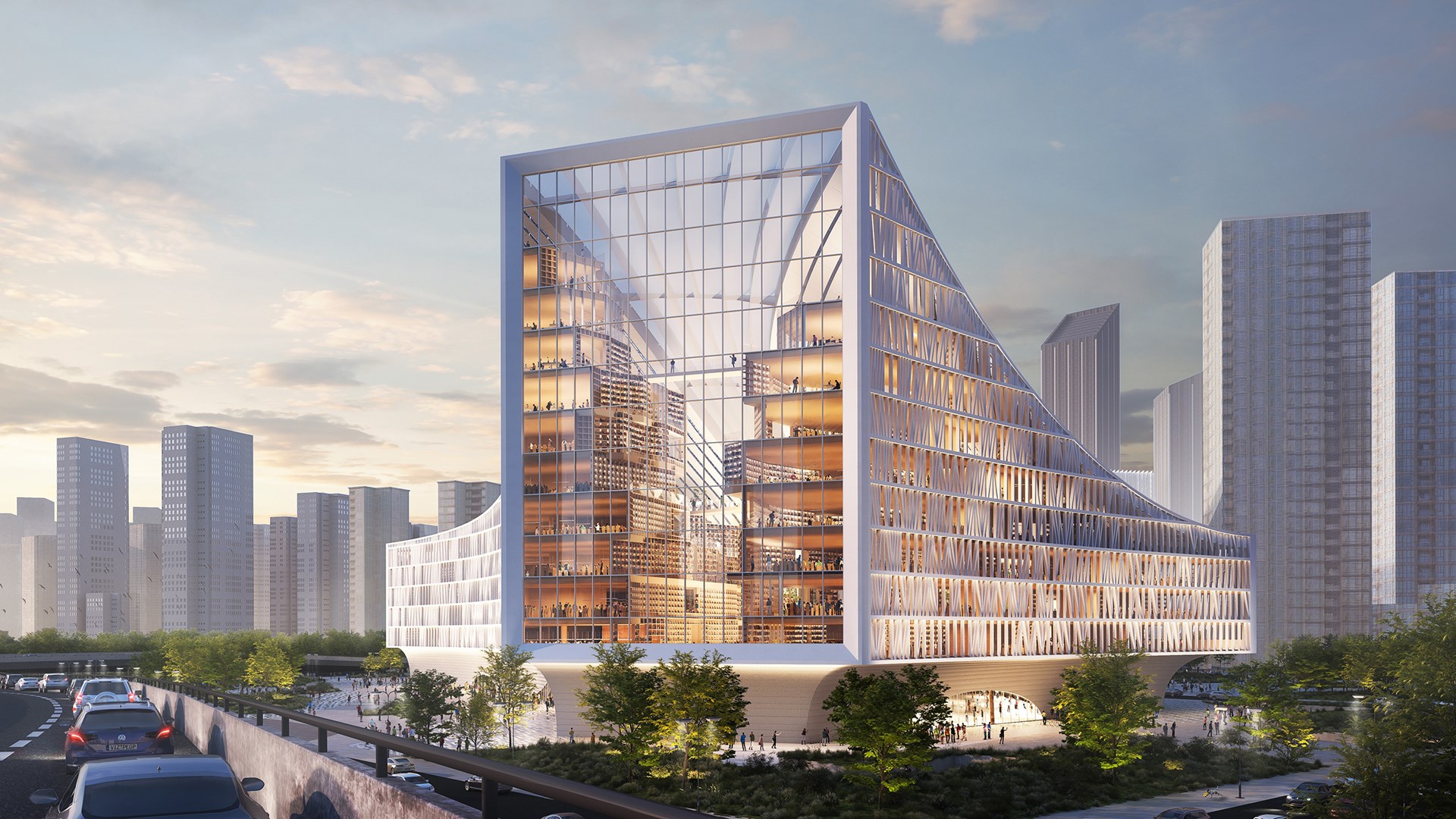 MVRDV
Library lovers may want to start planning a trip to China. Designs for a state-of-the-art, 140,000-square-meter building in Wuhan's central business district have been unveiled, and it's set to become one of the country's largest — and perhaps most stunning — libraries.
Featuring sleek, flowing facades with three walls of windows offering sweeping views of the metropolis, the library's exterior design was inspired by the city's location at the confluence of the Yangtze River and the Han River. Once inside, visitors will be able to walk through a "canyon of books," according to the project's website, with sprawling shelves connected by walkways on each level.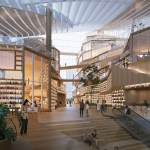 "This is nature versus the city, and the building is somehow focusing on this. I think this makes it an exciting place to gather," said Jacob van Rijs, founding partner of the Dutch architectural practice MVRDV which, along with local firm UAD, won a competition to design the library.
And once gathered, bibliophiles will find it hard to leave the location: Not only will it provide ample indoor seating for studying and working, but also a surrounding park featuring native vegetation, so books can be checked out and read al fresco.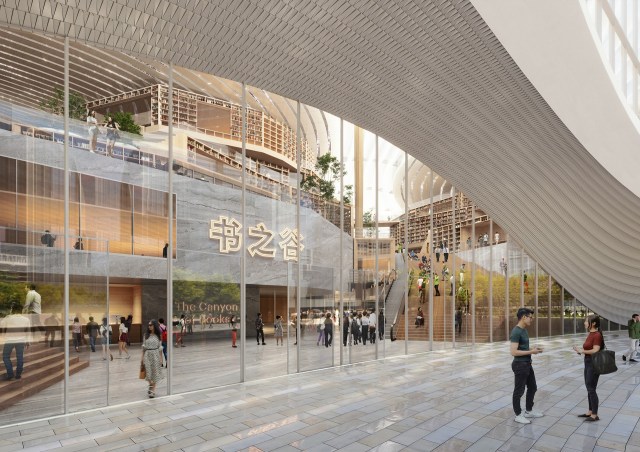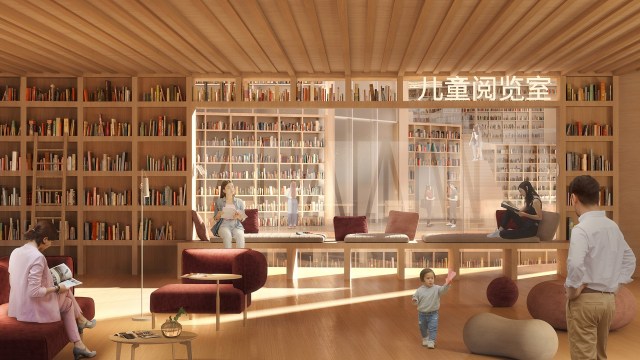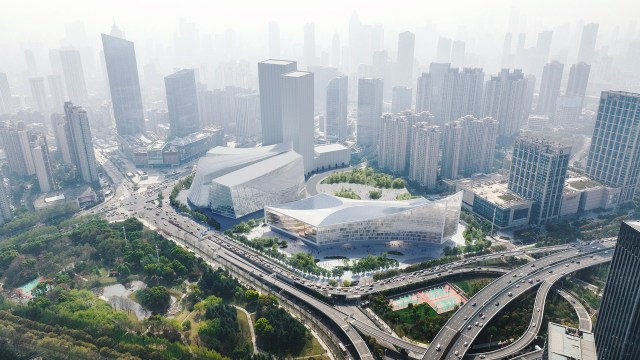 The element of nature also adds to the library's goals for lowered energy consumption. The park's tall trees will temper intense sunlight from streaming through the windows, keeping the indoor areas cool. Louvers arranged in a bookshelf pattern on the exterior of the building will also offer shade, and "openable elements" will provide ventilation to further reduce the need for air conditioning in the city's hot climate. Solar panels on the sloping roofs will furnish clean energy, and "the use of smart devices and an efficient lighting system" will contribute to the library's hopefully reduced carbon footprint.
A start date for construction has yet to be announced, but once standing, according to MVRDV, the library is expected to "meet [Wuhan's] functional needs in terms of reading, learning, communication, and innovation, while enhancing the city's urban economy."