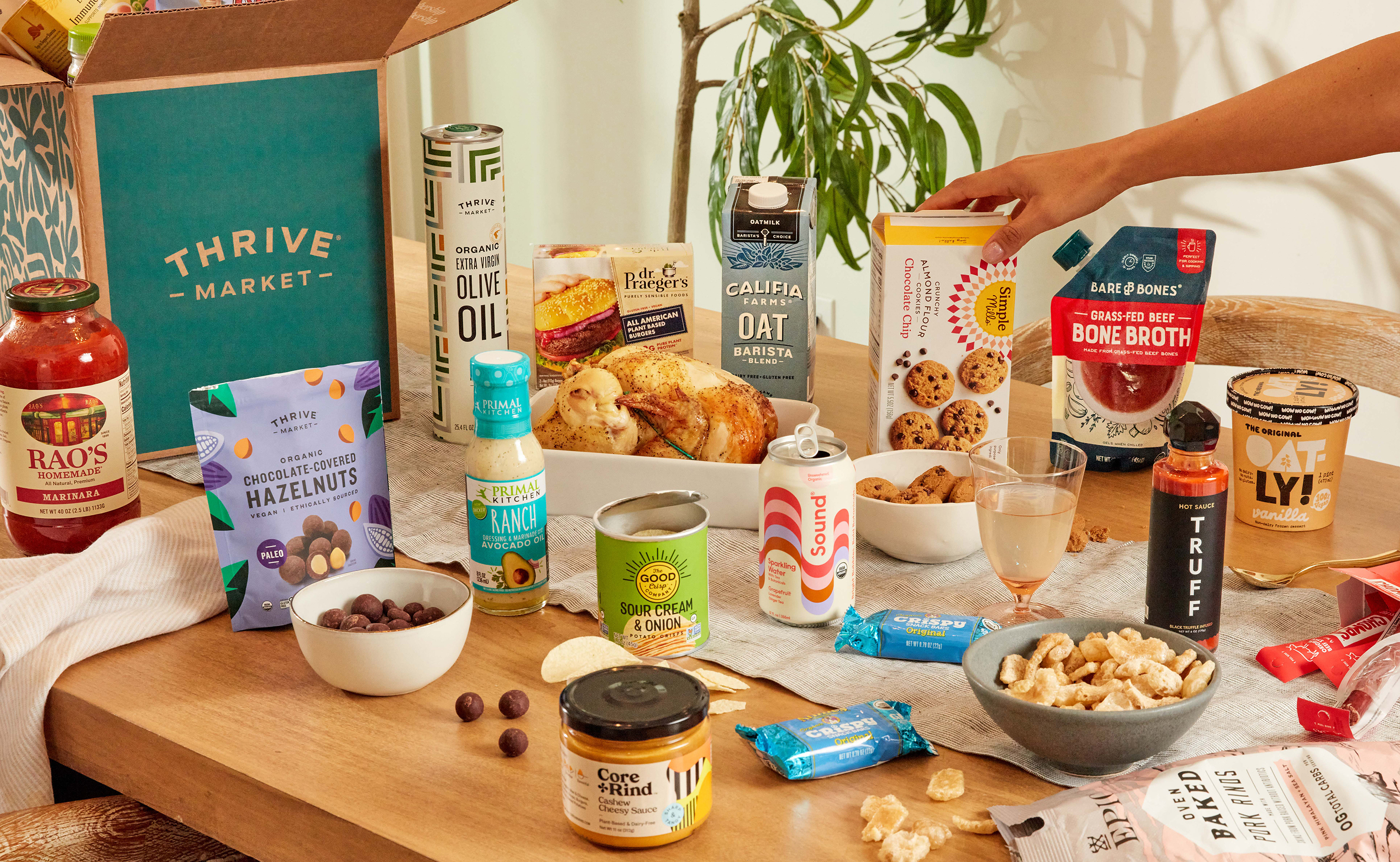 Courtesy of Thrive Market
Sponsored by Thrive Market
We live in an era of seemingly endless options to support healthy lifestyles — from yummy prebiotic sodas to CBD-infused skincare. But often, those items require several (expensive) trips to various stores, and sometimes are not available in your area at all. Enter Thrive Market: a one-stop online grocery store that has everything you need to lead and live a healthy lifestyle.
Here's how it works. Sign up for as low as $5 a month to start saving money on over 6,000 organic or non-GMO food, health, and personal care items. When you become a Thrive Market member, you get wholesale pricing on food and products and save up to 30% on every order. As food inflation rates remain high, Thrive Market offers pricing transparency and will price match any product, so you're guaranteed to get it at the lowest cost.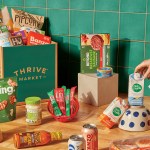 Courtesy of Thrive Market
New members get an additional 30% off their first purchase along with a free gift of up to $60 when you sign up here (let's hear a round of applause for free gifts!). And now through August 24, Thrive Market members get an extra 25% off more than 250 keto, whole30, and paleo products. 
Want to eat healthy but find the process confusing or don't have the time to go grocery shopping? We love having choices, but we don't love having to schlep through aisle after aisle reading the backs of boxes, especially after a long day of work or with a couple of kids in tow. Thrive's powerful search function streamlines the process with more than 70 onsite filters. Those include the essentials, like gluten-free, dye-free, and nut-free, as well as more refined filters like regeneratively farmed products, certified B Corp brands, and even BIPOC-owned businesses.
Thrive Market also offers a barcode scanner in its app, which makes it super easy to start swapping out your favorite snacks for healthier options. All you have to do is scan the barcode of the product — like your go-to (but maybe not-so-nutritious) potato chips — and a list of healthier alternatives will populate on screen.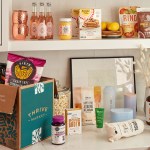 Courtesy of Thrive Market
And to simplify stocking up on groceries even further, Thrive includes a one-click "Buy It Again" option, so you can forget trying to remember the name of that boxed mac-and-cheese your little ones went wild for last week — it's all saved in your account. Set up customized, recurring orders, and say goodbye to shipping costs with purchases over $49.
Finally, here comes the best part: Thrive is committed to making a positive difference in the world beyond just helping consumers save money and eat better. The company's one-for-one membership matching program, Thrive Gives, sponsors a free membership for a low-income family, veteran, or first responder for every paid account.
In addition, Thrive offers carbon-neutral shipping from its zero-waste fulfillment centers, and all of the materials used to pack your orders are made from post-consumer recycled materials.
Hungry yet? Visit Thrive Market today to eat well and start saving money while you do.