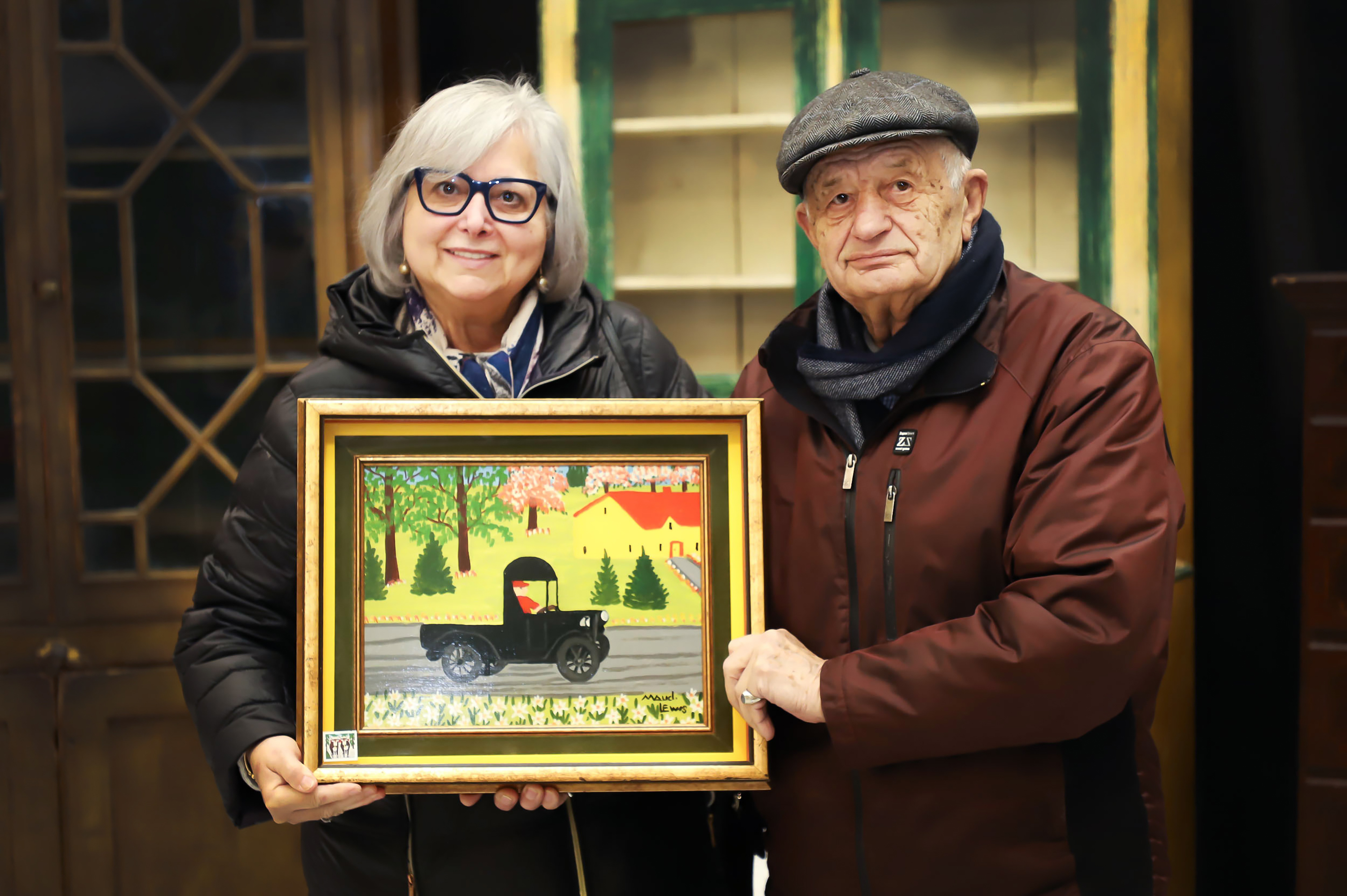 Jon Dunford, Miller & Miller Auctions Ltd
It seems unlikely that a humble grilled cheese could be worth over a quarter of a million dollars, but one sandwich that Irene Demas cooked up in the 1970s really was — though in quite a roundabout way.
This epic fable of food, art, and fate began in Canada at an Ontario restaurant called The Villa in the early 1970s. Irene and her husband Tony, the owners of the restaurant at the time, struck up a friendship with local artist John Kinnear and his wife, Audrey.
"My husband made a deal with them to trade food for art," Irene told The Washington Post. "We needed art for our walls, and he needed to eat every day." She added that this sort of barter system wasn't particularly unusual back in the day: "In the '70s, it was different. We didn't think so much about ourselves; we thought about our neighbors and how we could help each other out."
Kinnear would mostly barter for meals with his own paintings, but on one fateful day, he arrived with several works by Nova Scotian folk artist Maud Lewis. Lewis grappled with both financial scarcity and severe rheumatoid arthritis during her life. After reading about her in a 1965 newspaper article, Kinnear was moved by her plight and, feeling empathy for a fellow artist who was struggling, developed a friendship with her. He soon began providing Lewis with art supplies so that she could continue to paint. In exchange, Lewis showed her appreciation by sharing several of her own paintings with Kinnear, and struck up a correspondence with him. That's how Kinnear came to be in possession of the painting in question.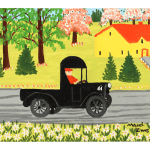 Jon Dunford, Miller & Miller Auctions Ltd
When Kinnear presented Irene and Tony with a selection of paintings by Lewis, who died in 1970, they were drawn to one that had a black truck on it. The couple — having no knowledge of Lewis or her work — simply liked what they saw. "We loved the piece," Demas told Today. "We didn't buy it as an investment or didn't think that it was a great piece of art even." They offered up a grilled cheese and took the painting home.
The rest, as they say, is history.
Lewis' art started becoming popular in the early 2000s, and though Irene wasn't looking to sell at the time, she took note of the increased interest. Then it was discovered that the black truck was unique. No other works of Lewis' featured such an image, thus making the Demases piece even more valuable. At an auction last month, it sold for a whopping $272,548.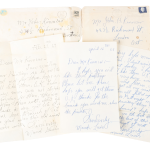 Jon Dunford, Miller & Miller Auctions Ltd
Along with the painting, Kinnear had provided the Demases with several letters that Lewis had written to him. These too would come to fetch a pretty penny at auction (over $54,500, to be exact), given that they were equally rare and that they furthermore authenticated Kinnear's relationship with Lewis.
"The astonishing prices realized for both the Black Truck painting and Maud's personal letters were no accident," said Ethan Miller, CEO and co-owner of Miller & Miller Auctions. "Together they told a story that captured international interest and sent bidding into oblivion."

He added to The Post about the backstory of the painting, "Just given the heaviness of this era that we've managed to survive, suddenly someone mentions a grilled cheese sandwich and a celebrated artist that has overcome physical adversity. All of those things combined is as irresistible as a grilled cheese sandwich."
RELATED: London Museum, Oxford University to Return Looted Artifacts From 1897 Back to Nigerian Government