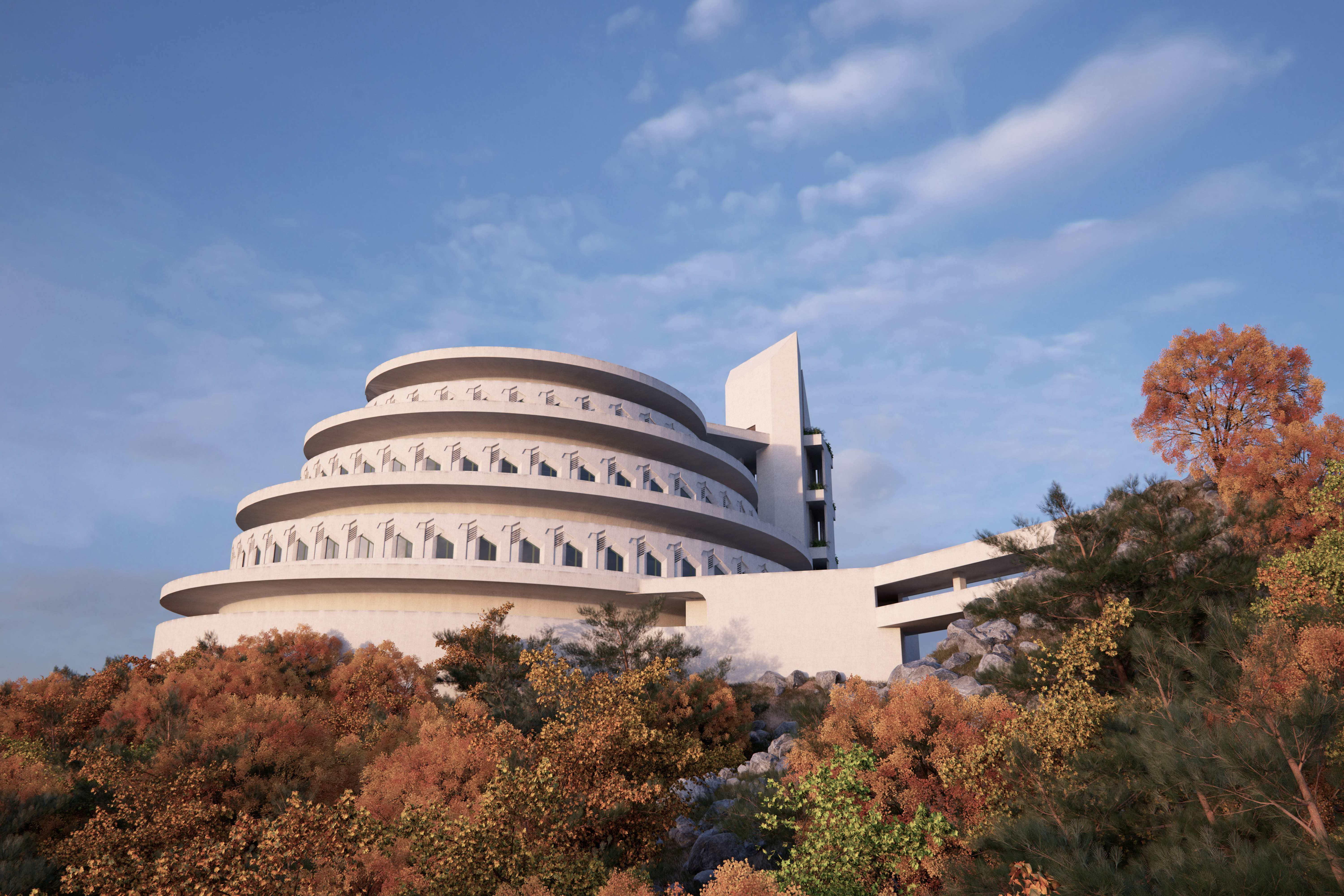 Courtesy of David Romero
Considered one of the greatest American architects, Frank Lloyd Wright designed over 1,100 buildings throughout his career, which spanned seven decades until his death in 1959 at age 91. Of those blueprints, 532 came to fruition, and many of those masterpieces still stand today, such as the Guggenheim Museum in New York City and the Hollyhock House in Los Angeles. But at least 600 of Wright's plans never made it off the page, leaving the public with less than half of his body of work to admire.
David Romero is working to change that, though. The Spanish architect has been digitally constructing Wright's unrealized projects, spending months at a time creating stunningly realistic 3D renderings and then sharing them on his website, Hooked on the Past.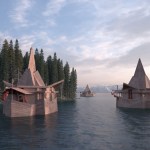 "Technology allows us to explore all those designs in a way that's not much different from what you'd see in an architecture magazine if those buildings existed, and that's amazing, but above all, it's a way of learning and getting closer to [the] part of the work of a genius that is not so well-known," Romero shared with Nice News in an email.
A public buildings designer in Madrid by day, Romero began his passion project as a way to hone his skill using architectural rendering software, Smithsonian Magazine reports. Then, in 2017, the Frank Lloyd Wright Foundation took an interest in his work, commissioning him to tackle some of Wright's more complex designs for publication in its quarterly magazine.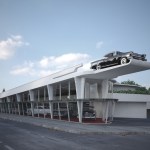 "I try to find the most beautiful image but without forgetting that I also must describe the building in the best possible way," Romero told the outlet.
To date, he's brought 23 of the prolific architect's unbuilt projects to life — everything from skyscrapers like the National Life Insurance Building, which could "have changed [Chicago's] skyline forever," according to the foundation, to a Japanese art exhibition space commissioned in 1916.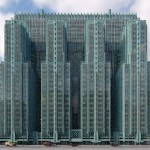 "While we will never know the true experience of visiting an unbuilt Wright design, these renderings can convey a bit more sense of space and light than the drawings alone," Stuart Graff, the foundation's president and CEO, said in a 2018 news release. "There are approximately 660 Wright designs that were never built. As we wonder what might have been if these designs had been realized, Romero's work gives us a sense of Wright's innovative genius that we can continue to learn from and be inspired by."
And Romero emphasized that he himself continues to be inspired by Wright's talent with each new rendered piece, telling Nice News: "I'm the first to be amazed to see such designs appear on my computer screen."
Scroll for a look at more of Romero's representations.
The Morris House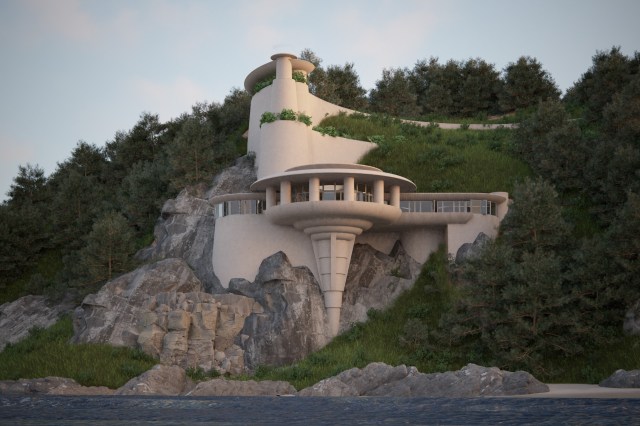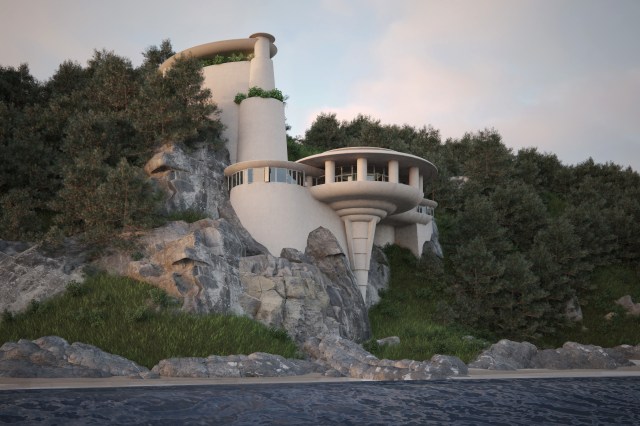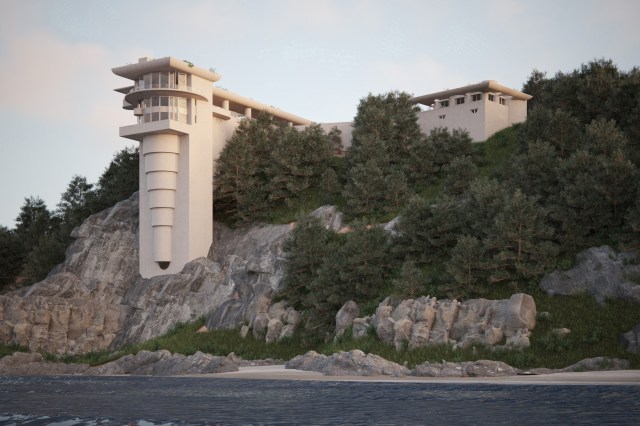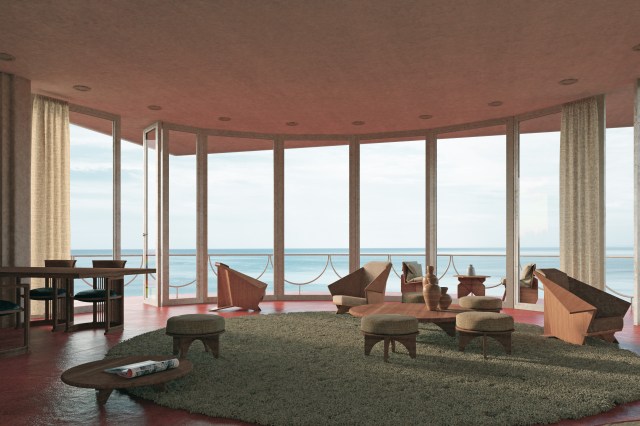 The Gordon Strong Automobile Objective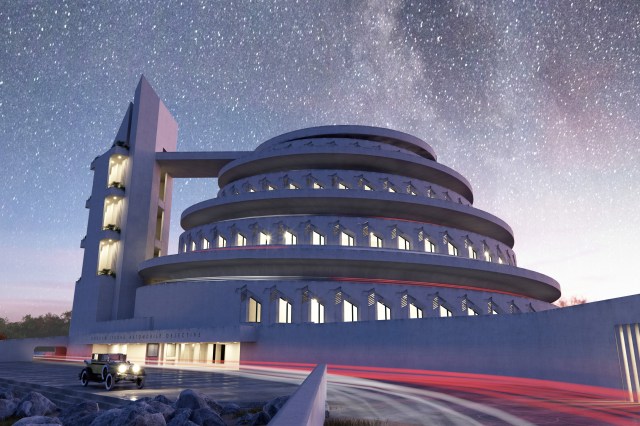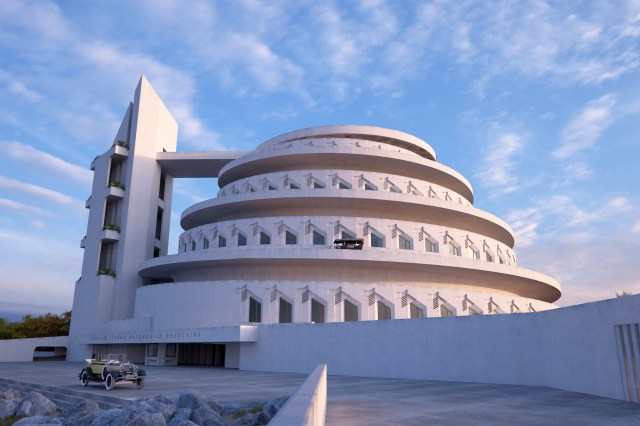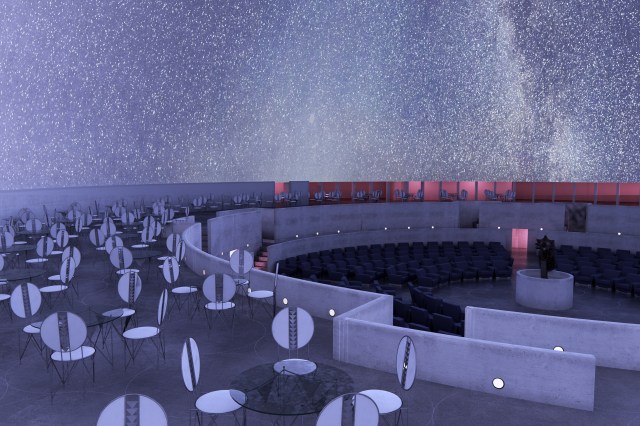 Butterfly Bridge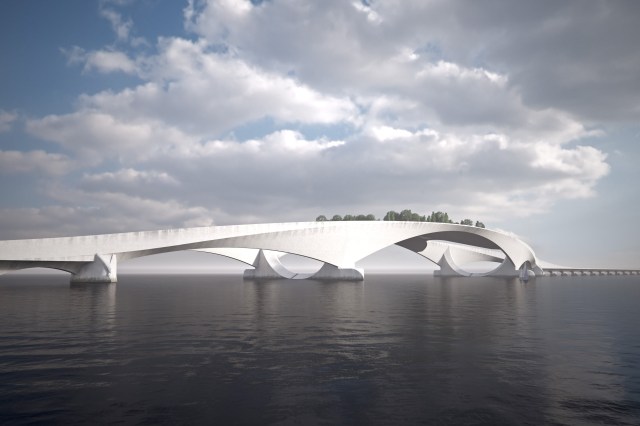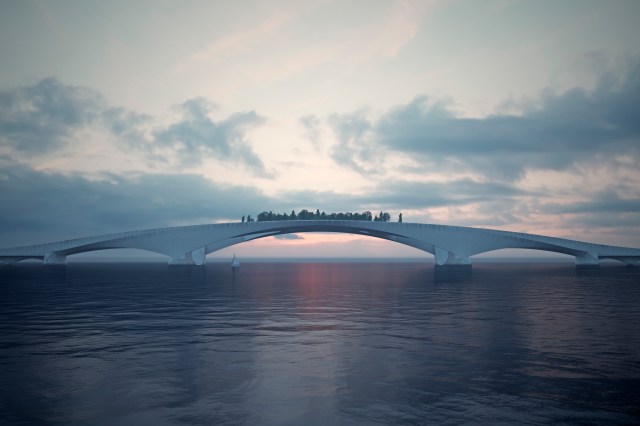 Huntington Hartford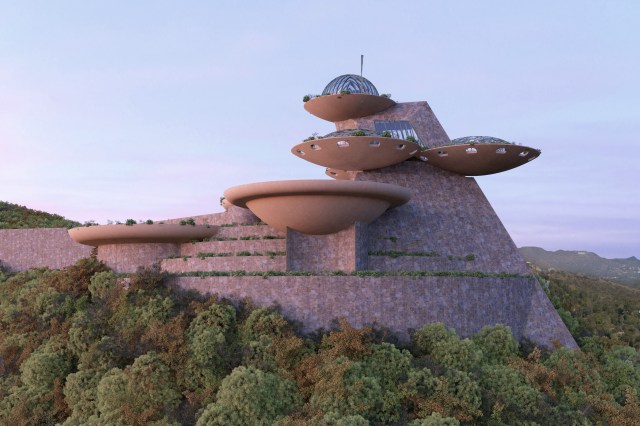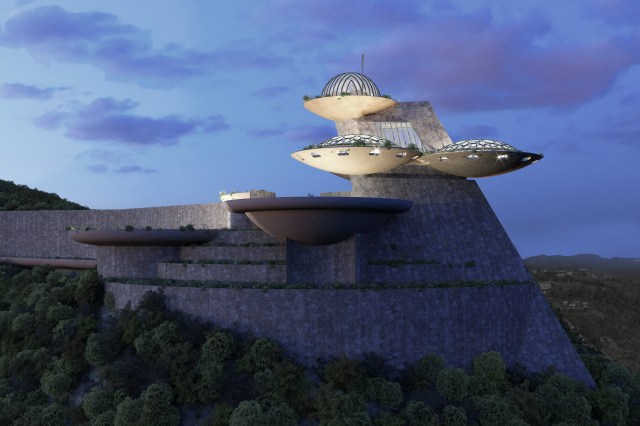 The Arizona State Capitol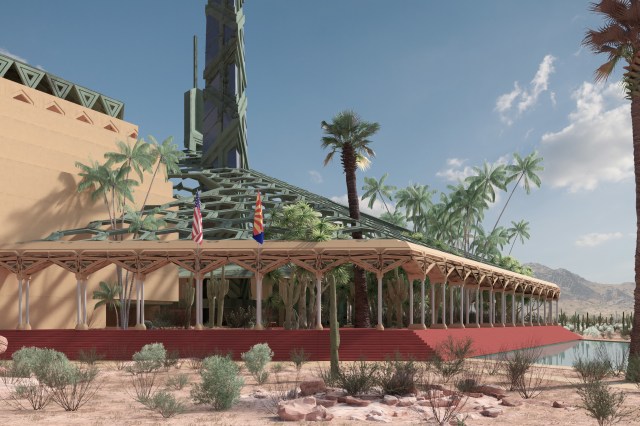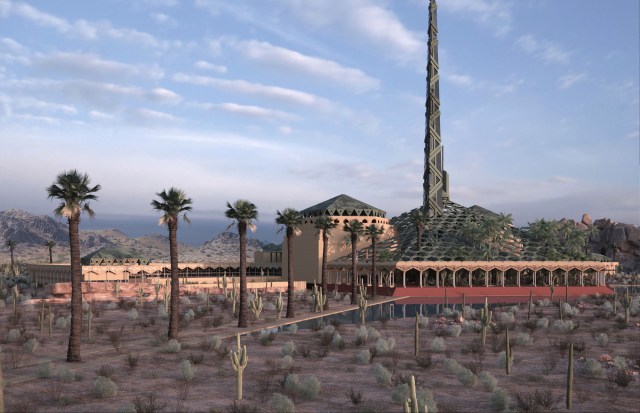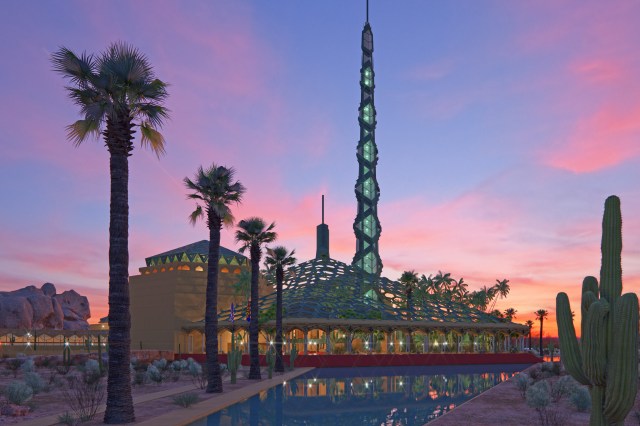 Crystal Heights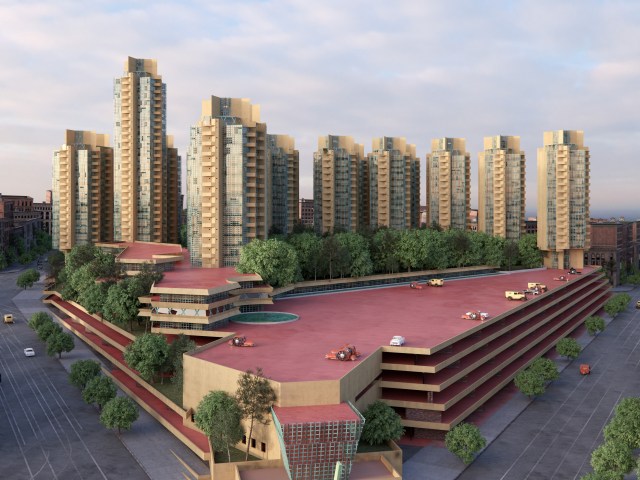 Thomas C. Lea House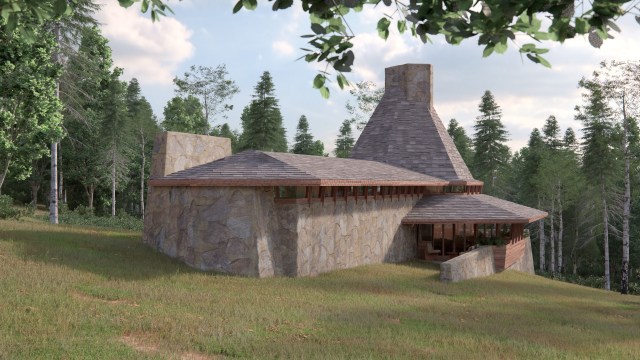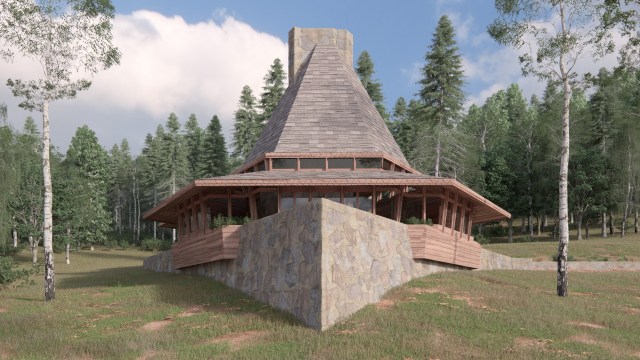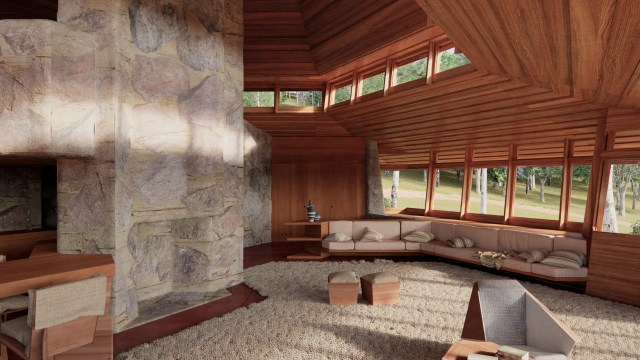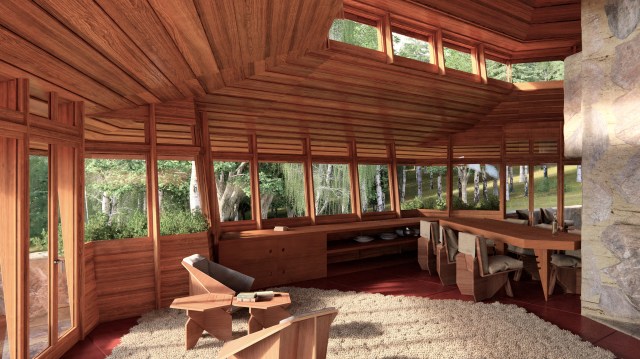 RELATED: Meet Dorothy Waugh: The Artist & Landscape Architect Who Designed 17 Posters for the National Park Service in the 1930s