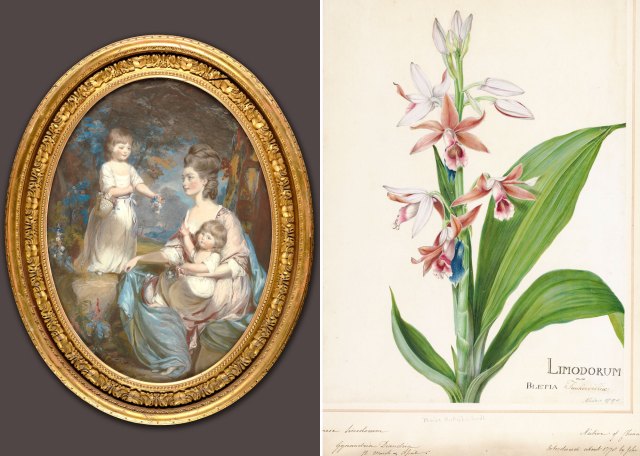 Photo © Philip Mould Ltd, London / Bridgeman Images, Royal Botanic Gardens, Kew
Like many good stories, this one started with curiosity and a pile of boxes.
In 2019, June Watson, a Ph.D. student in her seventies at Northumbria University, was researching her family history for a book she was writing. She found herself digging through crates of watercolors from 18th century aristocrat and nature enthusiast Lady Emma Bennet, the fourth countess of Tankerville.
According to the BBC, Watson's relatives were "stewards" (someone who looks after a house) for the Aubrey family, which Lady Emma's sister married into, for 200 years.
These crates of Lady Emma's work — including more than 600 "fragile" watercolors of plants and flowers — were sent to the Royal Botanic Gardens in Kew, London in 1932 after they were purchased at an auction from a castle estate sale. However, the work stayed secure and mostly undiscovered in Kew's Rare Books and Illustrations until Watson took interest in them nearly 90 years later.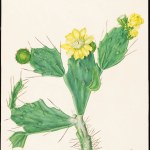 Royal Botanic Gardens, Kew
Born in 1752, Lady Emma married Charles Bennet (the fourth earl of Tankerville) at age 19, with whom she shared 11 children. She was also an amateur botanist who collected and illustrated plants — and had a keen scientific eye for them.
Beyond the beautifully detailed illustrations, Watson took note of Lady Emma's words: notes in the margins and on the backs of pages that not only detail the plants' history, classifications, and conditions from a scientific perspective, but also show her personal observations.
"She was a remarkable woman who deserves to be recognized as a significant botanist, artist, and collector of exotic plants," Watson told the BBC.
Royal Botanic Gardens, Kew
However, Lady Emma didn't receive much, if any, recognition for her scientific observations. The outlet noted the "secret scientist" was not a part of the Royal Society, a group that would likely reward endeavors like hers, as women were not allowed to join at the time. (The first woman botanist to be elected to the Royal Society Memberships was Agnes Arber in 1946.)
RELATED: Meet Dorothy Waugh: The Artist & Landscape Architect Who Designed 17 Posters for the National Park Service in the 1930s
Now, more than 180 years after her death in 1836 at age 84, Watson is working to make sure Lady Emma receives the recognition she deserves and that the public has the opportunity to witness her artistry.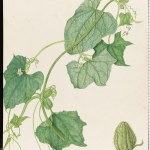 Royal Botanic Gardens, Kew
With permission from Lady Emma's descendants, Watson spent months scouring through 60 large boxes stored at the Northumberland Archives, Woodhorn that each held myriad letters and documents.
Amid her research, Watson discovered fascinating details about Lady Emma's life. The BBC reported that letters were exchanged between her and President George Washington and other "notable citizens of the 18th and 19th century she could call friends and acquaintances."
She also befriended Joseph Banks, a naturalist who eventually named an orchid after Lady Emma for being the first person to "successfully make it flower in England." Additionally, she and her head gardener, at her primary residence in Surrey, experimented with "cultivating new and exotic plants in the estate's greenhouses."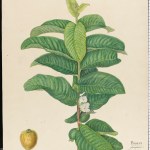 Royal Botanic Gardens, Kew
"She captured the spirit of women's intellectual engagement with natural history of the period whose important legacies to botany disappeared from the record," Watson said.
Karen Lounton, interim head of service at Northumberland County Council, noted: "[Emma] was a talented woman who did not get the credit she deserved."
Watson's work highlights an important woman in botany and is a reminder of the significant gender gap in the field as a whole. According to Royal Botanic Gardens, Kew, only 12% of all botanical authors are women, and female botanists have named only 3% of new plant species.
Royal Botanic Gardens, Kew
It begs the question: How many other historic women's stories like Lady Tankerville's remain still sealed in boxes, waiting to be told? With historians like Watson, hopefully more will be discovered, shared, and celebrated.
"The work June has done has gone a long way to making sure [Emma] has her moment in the sun and her place in history," said Lounton.
RELATED: "Incredibly Wonderful": A Mother Missing From Family Portrait Is Reunited With Husband & Son After 200 Years