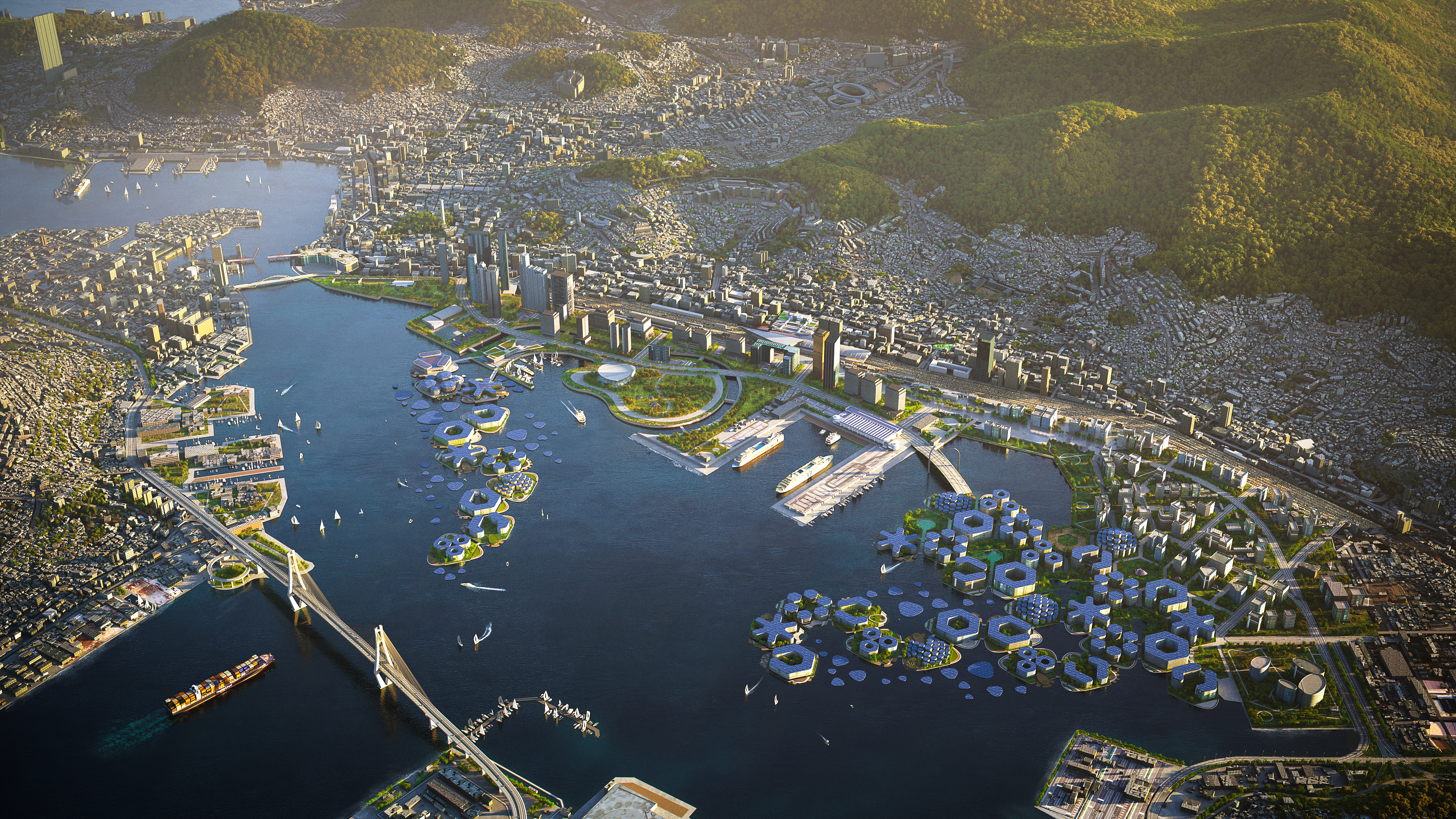 OCEANIX / BIG-Bjarke Ingels Group
It sounds — and looks — like something of the distant future, but a real-life floating city is set to be completed in South Korea within the next three years.
In partnership with the United Nations and the city of Busan, tech startup Oceanix presented its plans for the first-of-its-kind city this past spring. It has been designed with sustainability in mind, notably including a foundation that can rise along with sea levels.
The city, set off the coast of Busan, will feature three interconnected neighborhoods. "Each neighborhood is designed to serve a specific purpose — living, research, and lodging," U.N. Human Settlements Program (UN-Habitat) explained in a press release.
Treating and replenishing its own water, each neighborhood on the floating city will reduce and recycle resources as well as "generate 100% of the required operational energy on site through floating and rooftop photovoltaic panels."
Busan Mayor Park Heong-joon said that he takes "seriously our commitment to the credo 'The First to the Future'. We joined forces with UN-Habitat and OCEANIX to be the first to prototype and scale this audacious idea because our common future is at stake in the face of sea level rise and its devastating impact on coastal cities."
Using solar panels and salt-tolerant vegetation to provide shade and lower cooling costs in the hotter months, the floating city will not have traditional trains or cars emitting carbon pollution. Instead, the community will travel across the platforms on bicycle or foot, or via electric mobility, in order to reduce their carbon footprint.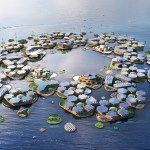 OCEANIX/BIG-Bjarke Ingels Group.
For now, it has been designed for a population of 12,000, with the potential to expand to 100,000 across more than 20 platforms. Assembled on land first, the initial three platforms are scheduled to be towed to the water in 2025.
"A thriving city has a symbiotic relationship with its water," UN Deputy Secretary-General Amina Mohammed said during a 2019 roundtable discussion. "And as our climate and water ecosystems are changing, the way our cities relate to water needs to change, too."