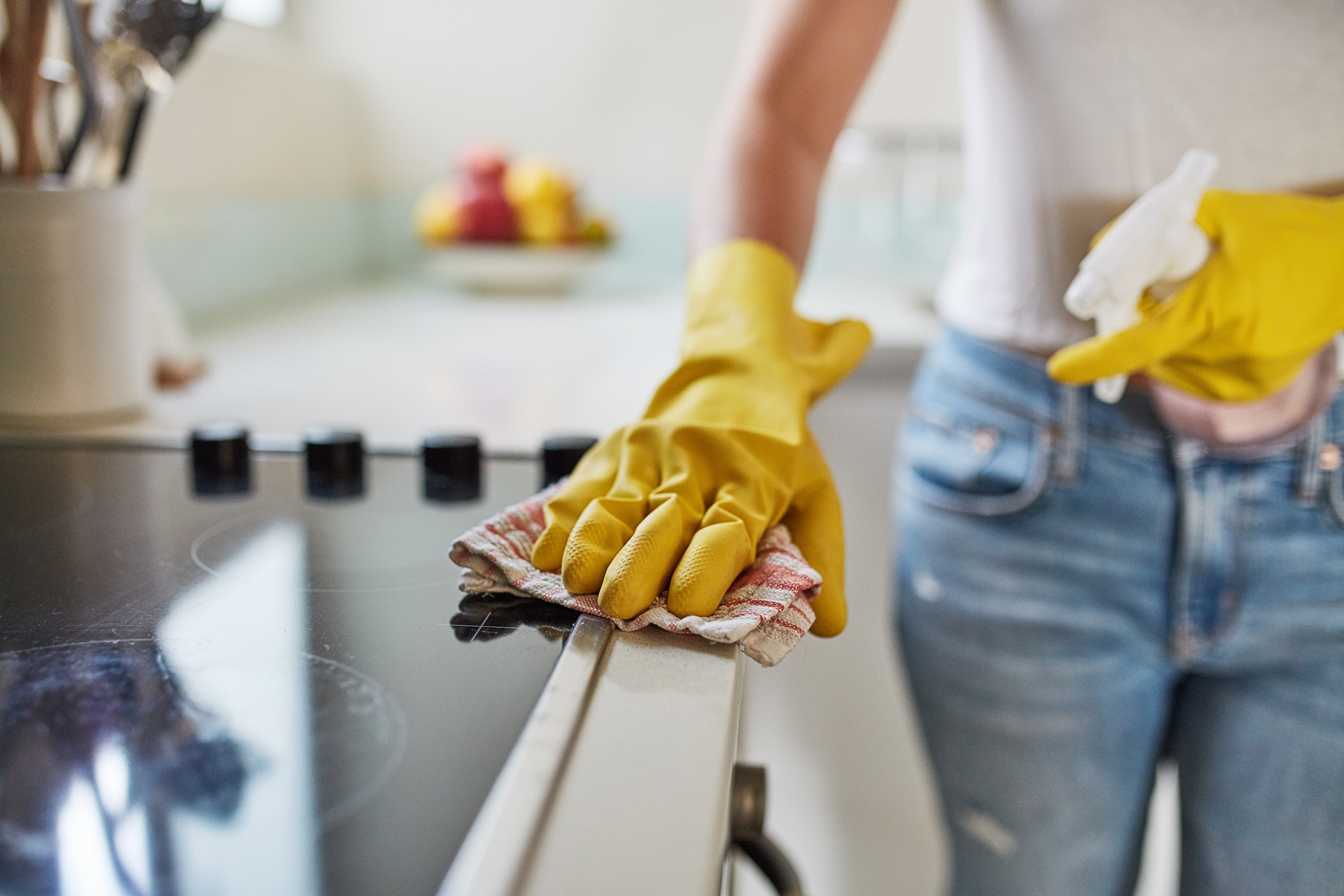 LumiNola/ iStock
When Brogan Ingram — also known as @NotTheWorstCleaner on TikTok — cleans a home, her 5.5 million followers see satisfying shots of grime getting wiped away, piles of trash being purged, and surfaces sparkling once again after hours (and hours) of cleaning. But what makes the social media sensation's videos stand out aren't just the jaw-dropping before-and-after transformations — it's also who she cleans for: people facing physical and mental health challenges.
Providing free cleanings to those with health issues, the Canadian TikToker is on a mission to raise awareness about the correlation between mental health and cleaning.
According to the National Alliance on Mental Illness, 1 in 5 adults in the U.S. experience a mental illness. That's more than 40 million people. And studies show a link between "messy rooms" and depression. On the other hand, clean homes are associated with clarity and control and can boost mental health.
"Clutter and mess subconsciously affect our brains in ways that we don't realize," Ingram, who studied psychology in university, told Buzzfeed. "Our brains take in all of our surrounding stimuli, and if we are living in a messy, cluttered environment, it can actually trigger a low-grade fight-or-flight mode."
Combining her interests in helping others and cleaning, Ingram originally started fundraising to pay for cleaners to help people in unlivable situations. However, many cleaners were turning down the jobs because they were "too much," the mother of three told ABC News, so she decided to help people in her local community and clean the homes herself.
In one video, Ingram cleans for a man in his 80s who has diabetes and is getting major surgery. In another, she helps a mother of three children who struggles with her mental health.
Although each home presents different cleaning challenges, Ingram maintains a calm and kind voice as she describes her process — often dropping helpful cleaning tips and wisdom about mental health along the way. She frequently uses words like "compassion," "kindness," and "heart" in the videos and captions, all the while encouraging her viewers to replace judgment with empathy.
"You never know what anyone is going through," she said in one of her posts.
In addition to documenting her free cleanings and tidying tutorials, Ingram also adds to the conversation about mental health by opening up about her own experiences.
Earlier this year, the cleaning aficionado spoke to HGTV about living with ADHD.
"As someone with ADHD, [cleaning] is something I used to find extremely difficult," she said "In the last decade, I have learned to fall in love with it and have shifted my mindset from resentment towards cleaning to seeing it as a form of self-care."
While Ingram is dedicated to helping people get a fresh slate with a clean home, she reiterates that what a home looks like does not define a person.
"Your self-worth is never dependent on the cleanliness of your home," she wrote on Instagram, "so if you are struggling please always remember that."
Feeling inspired to deep clean your home, or channel Ingram by lending a helping hand to a friend? We compiled some of the top tips she's shared on TikTok:
1. Make a cleaning schedule to have a visual reminder — and a little less to remember — of what needs to be done.
2. Add an Eraser Daddy to your batch of supplies. Ingram consistently uses one to wipe off gunk from surfaces in bathtubs, sinks, and on countertops.
3. For a versatile cleaning tool, invest in a squeegee brush/broom to get hair off carpets and to clean mirrors, windows, and doors.
4. To avoid streaks when cleaning a wall, try wiping it down with a rag or mop that is very wrung out and "pretty dry."
5. Sick of getting foggy mirrors after a shower? After you clean your mirror, buff on shaving cream with a dry microfiber cloth.
If you ever feel discouraged in the process, remember Ingram's advice: "Grace, understanding, and kindness will get you far."
READ MORE: 15 Spring Cleaning Essentials to Make Your Space Sparkle — From Sustainable Detergent to a Smartphone Label Maker