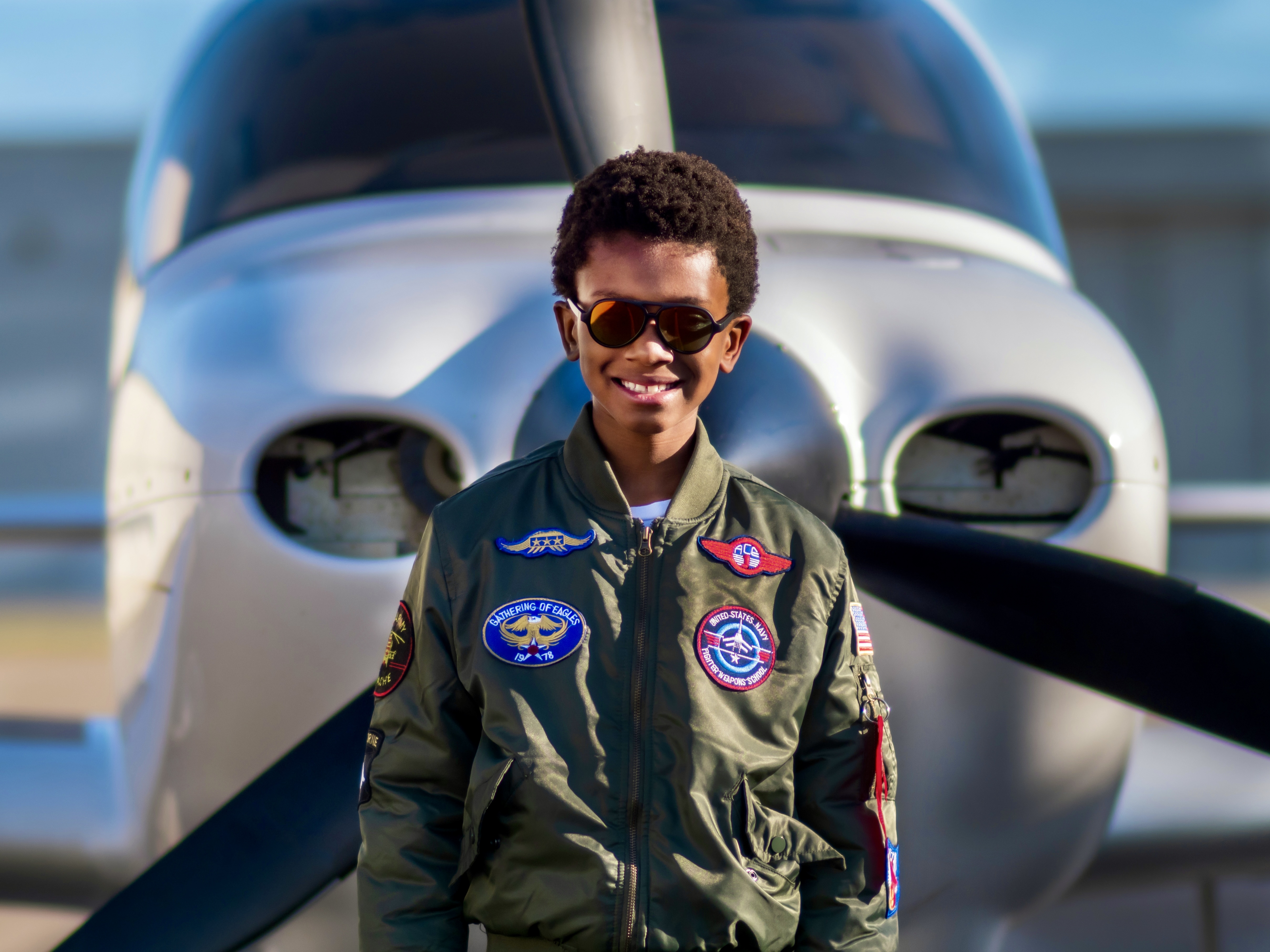 Photo Courtesy of Cheznee Johnson
On December 7, 1941, a surprise Japanese attack on a United States naval base near Honolulu, Hawaii, would change the course of history and incite the U.S. involvement in World War II. The ambush, which claimed the lives of over 2,400 U.S. personnel, became known as Pearl Harbor, named after the devastated base.
Now, over 80 years later, a 10-year-old boy living in North Carolina is making sure that the sacrificial veterans, service members, and civilians connected to the tragic event will never be forgotten.
Harrison Johnson first learned about Pearl Harbor while doing research for his third grade history project, and he quickly became fascinated with it, reading books and old newspaper articles and even writing letters to survivors.
"The moment he started learning about the attack on Pearl Harbor, it took over his every conversation. It was like a fire had been ignited inside him," Harrison's mother, Cheznee Johnson, told Nice News. "He became so eager to learn more that he read books, listened to radio clips, and immersed himself in everything related to Pearl Harbor."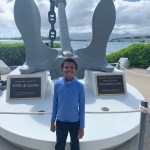 Photo Courtesy of Cheznee Johnson
After persuading his parents to take him on a trip to visit the Pearl Harbor National Memorial on Oahu, he returned to school excited to share what he had learned with his friends. But when his stories were met with blank stares and confused faces, Cheznee said, he decided to do something to make sure that the history of Pearl Harbor would never be forgotten.
"I made up my mind to raise $100,000 and fill the gap in kids' knowledge about Pearl Harbor," Harrison said in a statement. "I especially want to share the untold tales of heroes, particularly those of women and minorities like Japanese Americans and African Americans. Their stories deserve recognition, and they should be heard by everyone who visits the Pearl Harbor memorial in person and online. It's important to highlight their contributions and bravery during such challenging times."
In May of 2022, Harrison began to raise money for his fundraising campaign, Harrison's Heroes, after reaching out to the Pacific Historic Parks, the nonprofit responsible for the Pearl Harbor National Memorial.
By spreading the word to "anyone who will listen," partnering with restaurants to host fundraising events, and speaking at different functions, such as Memorial Day barbecues, ice cream sales, and a charity golf tournament, he's been able to raise over $50,000 so far.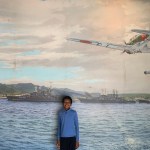 Photo Courtesy of Cheznee Johnson
He's halfway to his $100,000 goal, which he hopes to reach before the 82nd anniversary of Pearl Harbor in December.
"Me and my friends are big fans of superheroes like Batman, Wonder Woman, and Black Panther. We love reading about their amazing adventures. But as much as we enjoy those stories, we know that they are not real," Harrison said. "The real heroes are the men and women who sacrificed their lives to protect our freedom."
One of the largely forgotten heroes he admires is Doris Miller, a cook on the USS West Virginia who manned an anti-aircraft gun — "for which he had no training," per Britannica — to defend his ship when the attack occurred. "He showed amazing bravery and became the first African American to be awarded the Navy Cross [for valor]," Harrison said.
Harrison continued: "All these heroes have different stories, but they all showed bravery, selflessness, and a strong sense of duty," he continued. "They inspire me to be courageous and to always stand up for what is right."
The young history buff urges everyone to learn more about Pearl Harbor and visit one of the memorials and museums, if possible. "It's a way to learn, show respect, and remember our heroes," said Harrison, later adding, "By spreading the word, we keep their memories alive and show our gratitude."