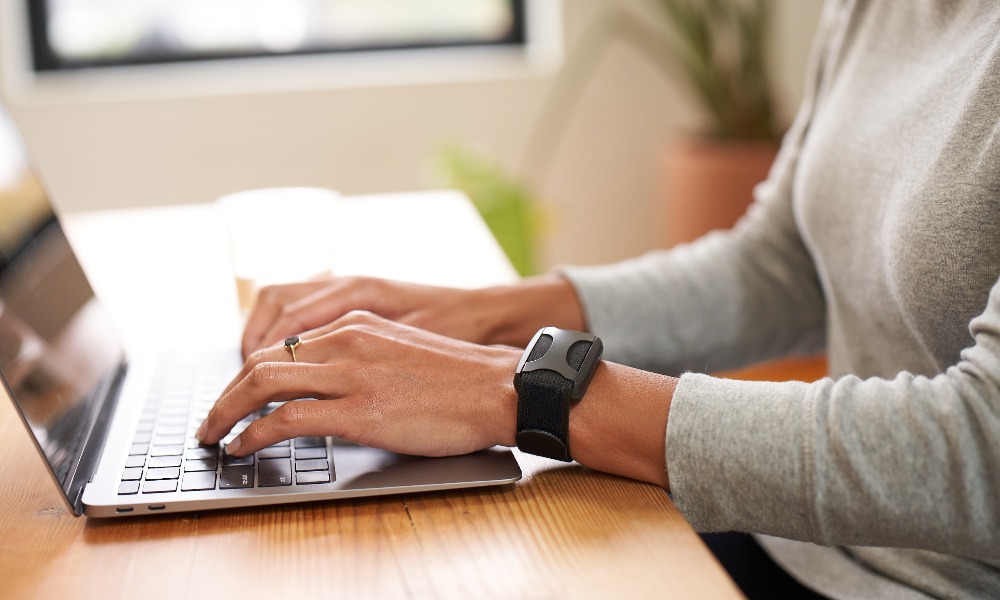 Apollo
Sponsored by Apollo
"April showers bring May flowers," as the old saying goes. Fittingly, April is also Stress Awareness Month, recognized annually since 1992 to highlight the negative health impacts of stress and the tools available to combat it. One of those tools is the Apollo wearable: a one-of-a-kind, science-backed device that actively improves your health. It uses silent, low-frequency sound waves that feel like soothing vibrations, helping you to sleep better and stress less as you move into May and beyond.
Stress causes muscles to tense and triggers the nervous system's fight-or-flight response, which can take a toll on our physical and mental well-being, interfering with sleep, diminishing our ability to focus, and lowering our mood. Developed by neuroscience and physicians, the Apollo wearable uses soothing waves of vibrations to not only rebalance the nervous system, but also retrain it to adapt better to stress over time.
The science behind the Apollo wearable is based on decades of research into the impact of vibrational touch therapy on the body. And it shows: Across seven clinical trials, research subjects experienced an average of 40% less stress and feelings of anxiety; up to 25% more focus and concentration; 19% more deep sleep; up to 30 minutes more sleep each night; and 10% faster physical recovery after exercise.
Of course, consistency is key. Studies show that wearing the Apollo wearable for at least three hours, five days a week, day and night, will build resilience to stress and lead to improved cardiovascular metrics. That's why we love how sleek, unobtrusive, and easy to use it is. It can be worn as a band around the wrist or ankle, or clipped to a shirt color, bra strap, or waistband. With six attractive color options and three sizes, there's an Apollo for everyone.
Use the accompanying app to choose from seven different vibration settings — Unwind, Fall Asleep, Calm, Focus, Recover, Energy, Social. Each offers myriad benefits, from waking up energized, to finding flow throughout your day, and feeling relaxed in the evening.
You can even set a customized schedule so your favorites automatically play throughout the day, making it even easier to get the most out of your Apollo wearable.
Best of all? Nice news readers get $40 off — click here to start stressing less and sleeping better.