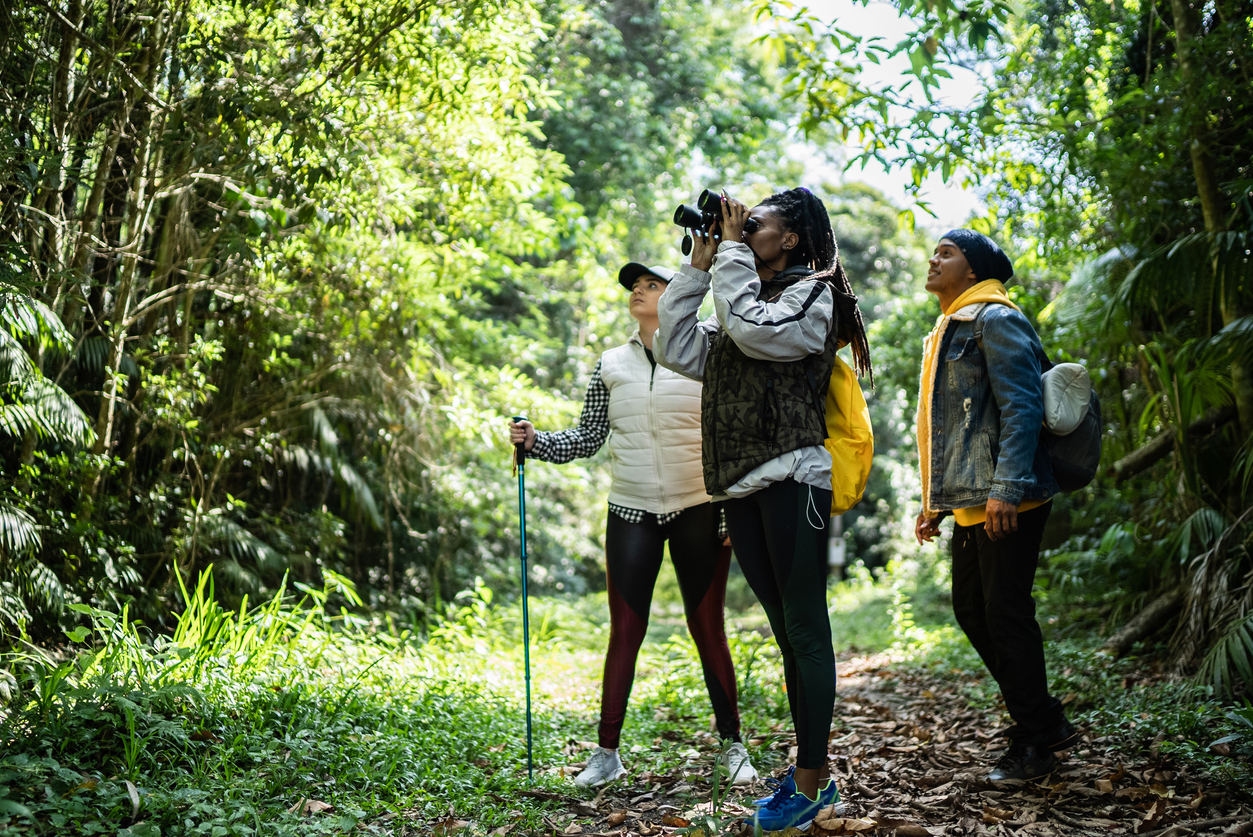 FG Trade/ iStock
It's no secret that nature is rich with benefits for humanity: Previous studies have shown that simply being in or near green spaces can increase one's physical and mental health. And now, new research has found that taking a more hands-on approach via citizen science is also beneficial to participants' well-being, and it helps the environment in the process.
In the first large-scale study to measure the well-being benefits to volunteers in citizen science projects, researchers saw "that all volunteers showed increased scores in well-being and feeling connected to nature after completing their activities," according to a press release.
Citizen science is a way for government agencies to crowdsource some of their research to everyday citizens by having the public voluntarily participate in the scientific process. Many of these projects involve the great outdoors, whether it be going to national parks to monitor changes in ecosystems, performing some science for NASA while traveling along the Lewis & Clark National Historic Trail, or tracking animal behavior in Antarctica, and offer invaluable research as a result.
"People connect with nature in different ways, so it's great to see nature-based citizen science can provide another form of active engagement that can strengthen the human-nature relationship," said study co-author Miles Richardson in a statement. "When combined with noticing the positive emotions nature can bring, citizen science [can] help unite both human and nature's well-being."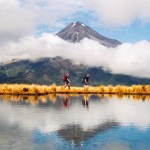 Called "Nature Up Close and Personal: A Wellbeing Experiment," the study — conducted by the U.K. Centre for Ecology & Hydrology (UKCEH), the University of Derby and the British Science Association, and published February 9 in People and Nature — recruited 500 participants in the United Kingdom in 2020. Researchers randomly assigned each participant a 10-minute activity designed for them to connect with nature. One group was responsible for overseeing a butterfly survey; another group took a survey of pollinating insects; a third group became tasked with noticing three good things about nature; and the last performed a mixture of both activities. On average, the participants spent at least 50 minutes outdoors over an eight-day period.
RELATED: Not Sleeping Well at Night? Try Getting Some Sunshine During the Day: Study
Participants filled out a survey, before and after the activities, assessing their overall well-being and connection to nature. Researchers found that all of the participants reported a better sense of overall wellness and connection to nature after their citizen science assignments. For instance, one participant wrote: "It gave me permission to slow down," per the press release. Another shared, "It reminded me that small things can make a big difference to my mood."
According to the study, "Nature-based citizen science is more than just a way to gather environmental data: it benefits well-being and nature connectedness of participants, and (when in combination with noticing nature activities) pro-nature conservation behaviors. It adds to the range of activities already proven to enhance human–nature interactions and nature connectedness."
Ecologist Dr. Michael Pocock, academic lead for public engagement with research at UKCEH, said the study provides valuable insights into how researchers can continue to improve citizen science to make it just as engaging for participants as it is valuable for researchers. "We now know that if we design future projects with additional nature-noticing activities, for example," he said, "we can enhance people's own connection to nature, while still collecting valuable data."
Click here to find a citizen science opportunity near you.