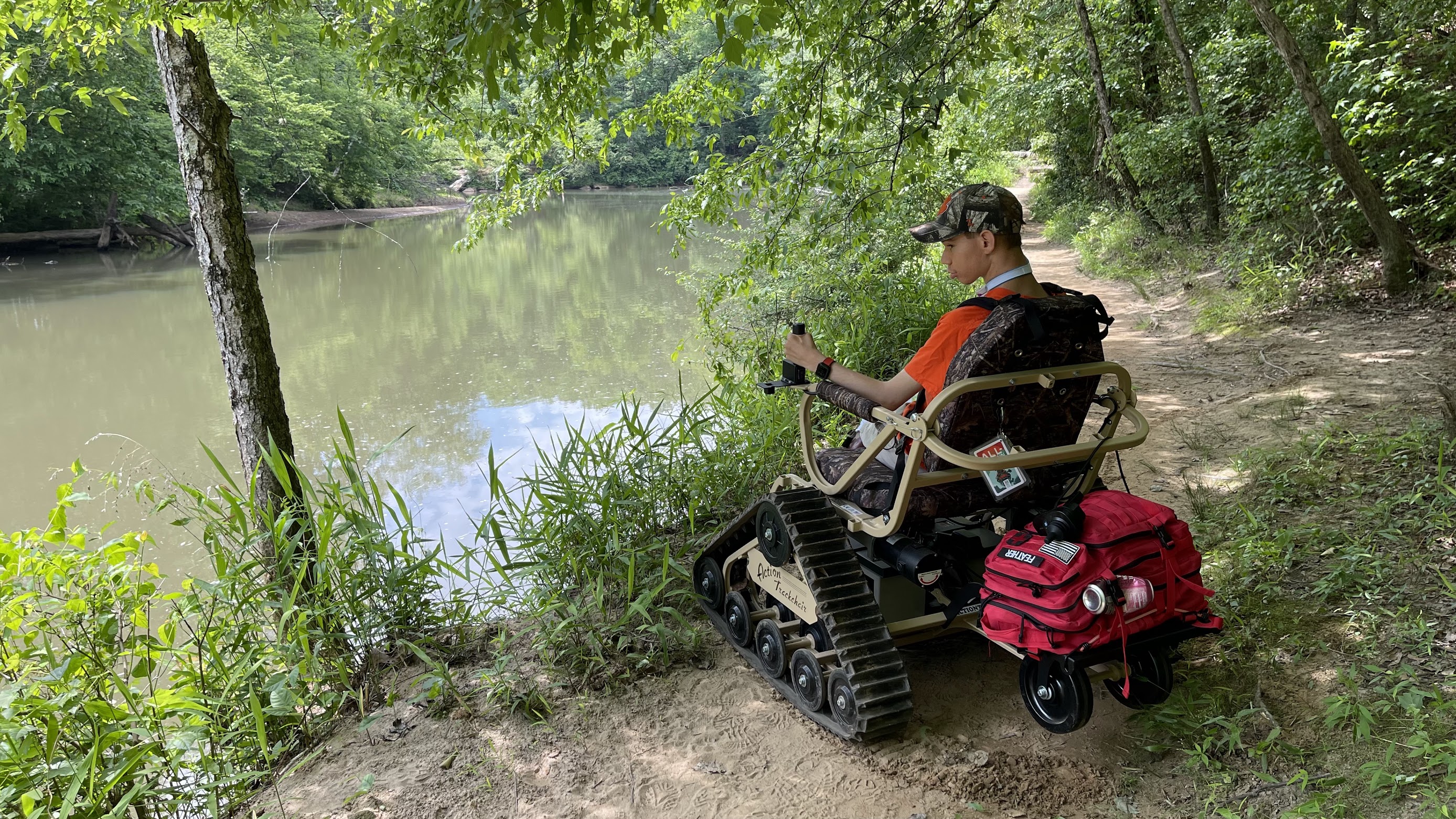 All Terrain Georgia
"Everyone deserves a chance to play" is the motto behind All Terrain Georgia, an initiative that offers free all-terrain wheelchairs at Georgia's parks to those with physical challenges.
All-terrain wheelchairs look like rugged versions of everyday wheelchairs. They're motorized, have a tank-like appearance, and wheels that are large and sturdy. In addition to being undeniably cool, they're also part of a much bigger mission: to make the outdoors more accessible and enjoyable for all.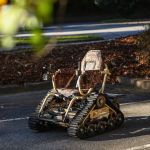 Last year, a fleet of all-terrain wheelchairs were made available at 11 state parks and historic sites in Georgia through All Terrain Georgia, a collaboration between the Georgia Department of Natural Resources and the Aimee Copeland Foundation founded by Aimee Copeland.
Copeland is an integrative therapist and outdoor enthusiast who got a rare, flesh-eating bacterial infection in 2012 following an accident on a homemade zip line. Amid life-saving surgery, doctors had to amputate both of her hands, her right leg below the knee, and her left leg.
"I gave myself a nice pity party," Copeland, who was 24 at the time of the accident, told CBS News in an interview. "As sad as I was, I can only be sad that long before I get very bored and realize that I need to be outside."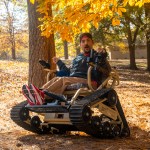 Over the past decade, Copeland has kept busy. She shared via Instagram that she has completed two master's degrees, won two gold medals in national swimming competitions, and got married, among many other life updates. She also started her foundation, which involves promoting healing for people of all abilities while "providing accessible outdoor environments."
"All Terrain Georgia is the pride and joy of Aimee Copeland Foundation," Copeland said in a press release. "It's been a long time coming and we're honored to offer this life-changing program to the community."
RELATED: Renee Bruns Has Visited 110 Countries in Her Wheelchair — and Wants to Inspire Kids to Chase Their Dreams: Exclusive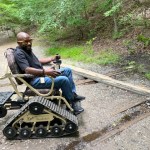 Designed to safely maneuver terrain that's rough, wet, sandy, or snowy, these chairs are "giving Georgians who otherwise might not be able to navigate more difficult types of terrain the ability to hit the trails."
According to the CDC, 11.1% of U.S. adults have a mobility disability and about 26% of adults have some type of disability. And yet, the most wheelchair-friendly national park in the country, South Dakota's Badlands National Park, has only three trails of 17 (about 17%) that accommodate wheelchairs, per Aging in Place's website.
Not only is the number of wheelchair-friendly trails limited, but they can also be risky, uncomfortable, and difficult to navigate, according to Disabled Hikers, a nonprofit "building disability community and justice in the outdoors." Not to mention, the price of certain all-terrain wheelchairs can range between $13,000 to nearly $30,000.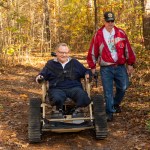 But thanks to All Terrain Georgia, as long as you meet the requirements, get certified, make a reservation, and have a buddy, you're all set to use one of the wheelchairs for free at one of the participating state parks in Georgia. The goal is to connect more people with the joys of nature.
"Being outside, close to nature, in the woods, sun on your face, fishing, or having a picnic with friends at one of our amazing Georgia State Parks is helping individuals with mobility impairments feel 'normal' again or like they are not secluded from the rest of their friends and family," Melanie Dunn, a double amputee and the assistant director of the Aimee Copeland Foundation, told Nice News in an email.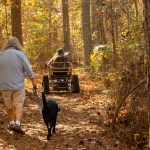 Looking ahead, Dunn said the foundation will soon have the capability to move the chairs to other parks in the Georgia Department of Natural Resources System.
"Being in nature is freeing and the ultimate healing property that we have," Dunn said, later adding: "We hope that everyone feels like a kid again! Everyone deserves the chance to play and do it as close to their backyard as possible."
Related: Meet J.R. Harris: The 78-Year-Old Explorer Who Travels the World and Encourages Kids to Follow Their Dreams — Exclusive