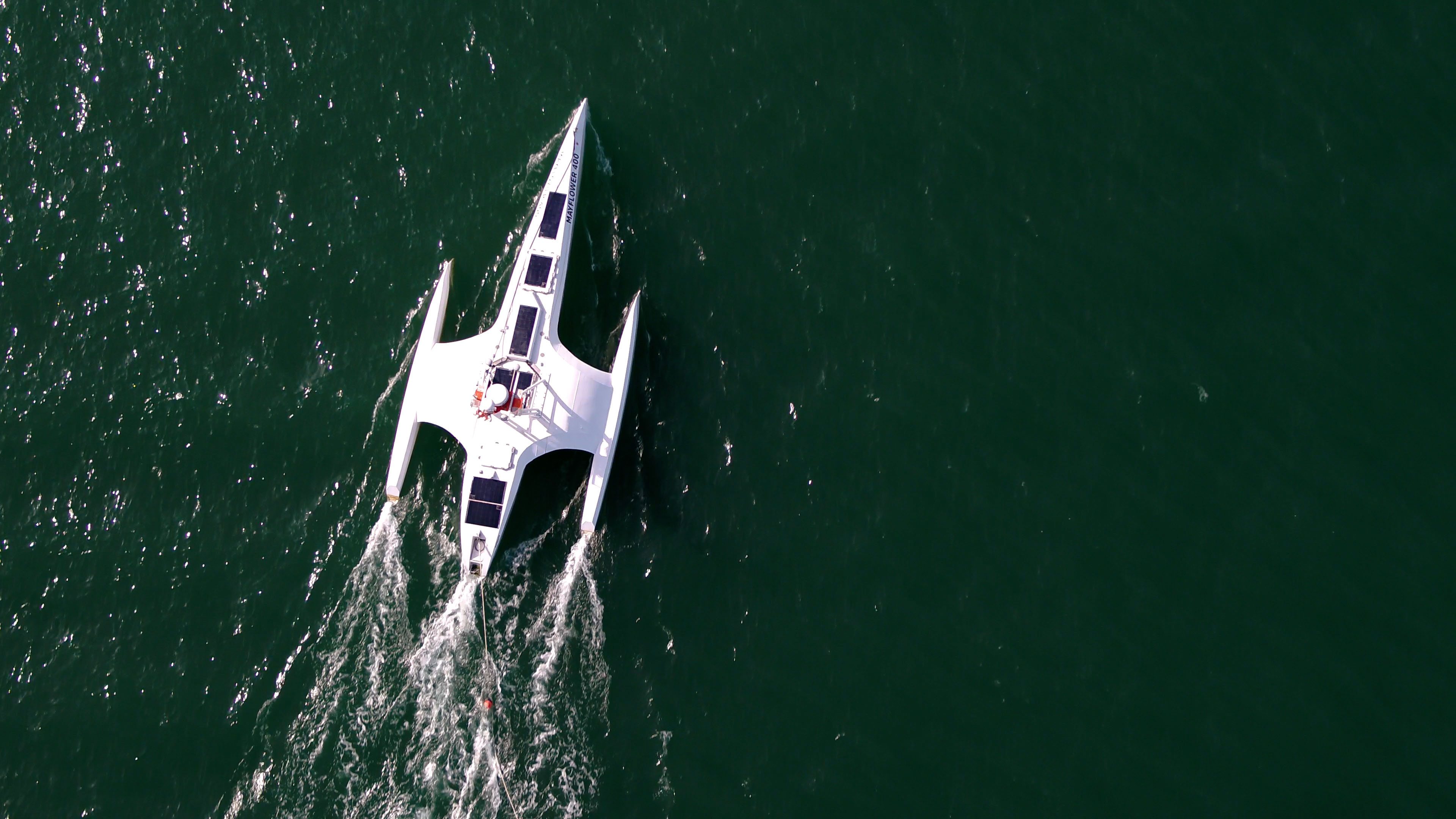 IBM
Over 400 years after the Pilgrims set sail for America in the Mayflower, an autonomous robotic vessel of the same name completed a momentous journey of its own.
The Mayflower Autonomous Ship (MAS400) departed from Plymouth, England, for Washington, D.C. on April 27 and made landfall at Halifax, Nova Scotia, on June 5 after independently traversing 3,500 miles. It is the first autonomous vessel to traverse the Atlantic successfully.
Initially slated to dock in Plymouth, Massachusetts, the site of its namesake's landing in 1620, the MAS400 diverted because of a faulty generator starter charging circuit. Once the part is repaired, the ship will continue its journey and is expected to arrive at its final destination of Washington, D.C. in July.
"I'm both relieved and elated that we have her in Halifax. It's not the port we intended to make, but 'any port in a storm,' as the saying goes," Brett Phaneuf, MAS400 managing director and president of the Submergence Group, a U.K. firm that designs and manufactures human-crewed and autonomous submersibles, told Fast Company.
According to the MAS400 website, the 50-foot-long trimaran, which has no human crew or captain, is helmed by artificial intelligence, edge devices, and cloud technologies, which determine the ship's route and assess its status based on a vast assimilation of detailed data. A solar-powered hybrid electric motor and backup diesel generator propel it through the water, enabling it to achieve speeds of up to 10 knots.
The MAS400's transatlantic voyage is a watershed moment for naval technology and environmental science. Besides navigating the often-tumultuous Atlantic, the MAS400 conducted various environmental tests in remote areas, Fast Company reports. According to the outlet, scientists will use these findings to evaluate the impact of pollution and global warming on marine ecosystems. The project could pave the way for other eco-friendly research fleets. At the same time, its software could be useful in various applications, from improving human-crewed ships' safety to developing autonomous AI systems and augmented intelligence for multiple industries.
Projects of similar nature have launched in the Pacific, including Leidos' Sea Hunter, which completed a 5,000-mile round trip between San Diego and Hawaii, and Hyundai Heavy Industries' Prism Courage, which completed half of its 6,200-mile journey from the U.S. to South Korea using autonomous navigation.
Its history-making journey, now seven years in the making, was initially slated for 2021, but the team postponed it to address technical issues. Another delay occurred early in this year's quest when the vessel diverted to the Azores in Portugal for switch failure repairs. However, these hurdles haven't deterred the ship's managers, who view such challenges as learning opportunities.
"The journey she made across was arduous and has taught us a great deal about designing, building, and operating ships of this nature and the future of the maritime enterprise," Phaneuf said.