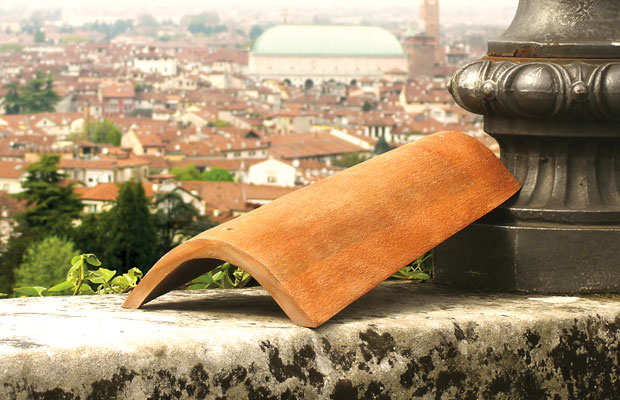 Dyaqua
Despite their numerous upsides as a clean energy solution, solar panels have never garnered much praise for their aesthetic appeal. The appearance of a typical panel might be described as utilitarian, bare-bones, and, at best, futuristic; more often, its design has been considered an "eyesore" by many, in spite of the promise solar holds for providing energy cost savings while addressing the mounting global warming issue.
However, a company in Italy is on a mission to change that. Located in Vicenza, Italy, Dyaqua has created a new photovoltaic (PV) technology it dubs "Invisible Solar" which can "take on the appearance of any building material," according to the company's website. These materials include terra cotta, stone, concrete, and wood that can in turn be incorporated into roofing, flooring, and other construction elements.
Solar panels actually have a much longer history than one might suspect. A French mathematician named Augustin Mouchot first filed patents for solar-powered engines in the 1860s, spurring a significant new wave of inventors to develop and register their own solar-powered devices in both Europe and the U.S. by the 1880s, according to Smithsonian Magazine.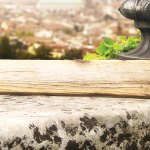 Fast forward to the 1950s, when inventors at Bell Laboratories developed what was considered to be the "first practical device for converting solar energy to electricity" — a solar cell — although their invention remained cost prohibitive for many subsequent years. In the United States, one of the first solar-powered buildings was developed by the University of Delaware in 1973. But it wasn't until the early 2000s, when the U.S. government began to offer grants and tax incentives for individuals and organizations adopting solar technology, that the movement began to gain serious momentum. In recent years, installation costs for solar panels have dropped by roughly 70% as its implementation has continued to climb steadily.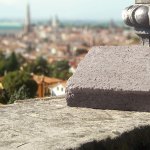 While the use of solar panels has steadily increased, there is still much work to be done in it gaining widespread acceptance, in large part due to its distinct lack of curb appeal. Some proponents have suggested putting the panels to use in areas already considered unattractive, like urban parking lots, while designers and developers have wrestled with the task of developing more aesthetically pleasing alternatives to the standard panel.
Dyaqua's founder Giovanni Battista Quagliato developed tile prototypes in 2010, but securing financing for mass production proved difficult. Still, that didn't stop him from pursuing his idea, so Quagliato opted to pivot the company's focus instead. As company spokesperson Elisa Quagliato explained to Fast Company, "It came [to] the point in which we had to decide whether to abandon the Invisible Solar project or proceed by ourselves but with a small artisan production."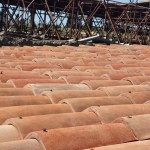 Handcrafting tiles by hand proved an ideal method for more closely replicating the look of a real clay roof, and after a successful test run, small-scale production began in 2019. In the four years since, the company has grown, installing solar tiles in Vicoforte, Italy, and at the historical site of Pompeii. "They look exactly like the terracotta tiles used by the Romans, but they produce the electricity that we need to light the frescoes," said Gabriel Zuchtriegel, director of the Archaeological Park of Pompeii.
EU-funding is helping to introduce the technology on a broader scale, with the goal of helping historic cities "become greener, smarter, and more livable while respecting their cultural heritage," per Fast Company.
RELATED: Tiny Solar Panels Embedded in Clothing Can Charge a Phone or Smartwatch