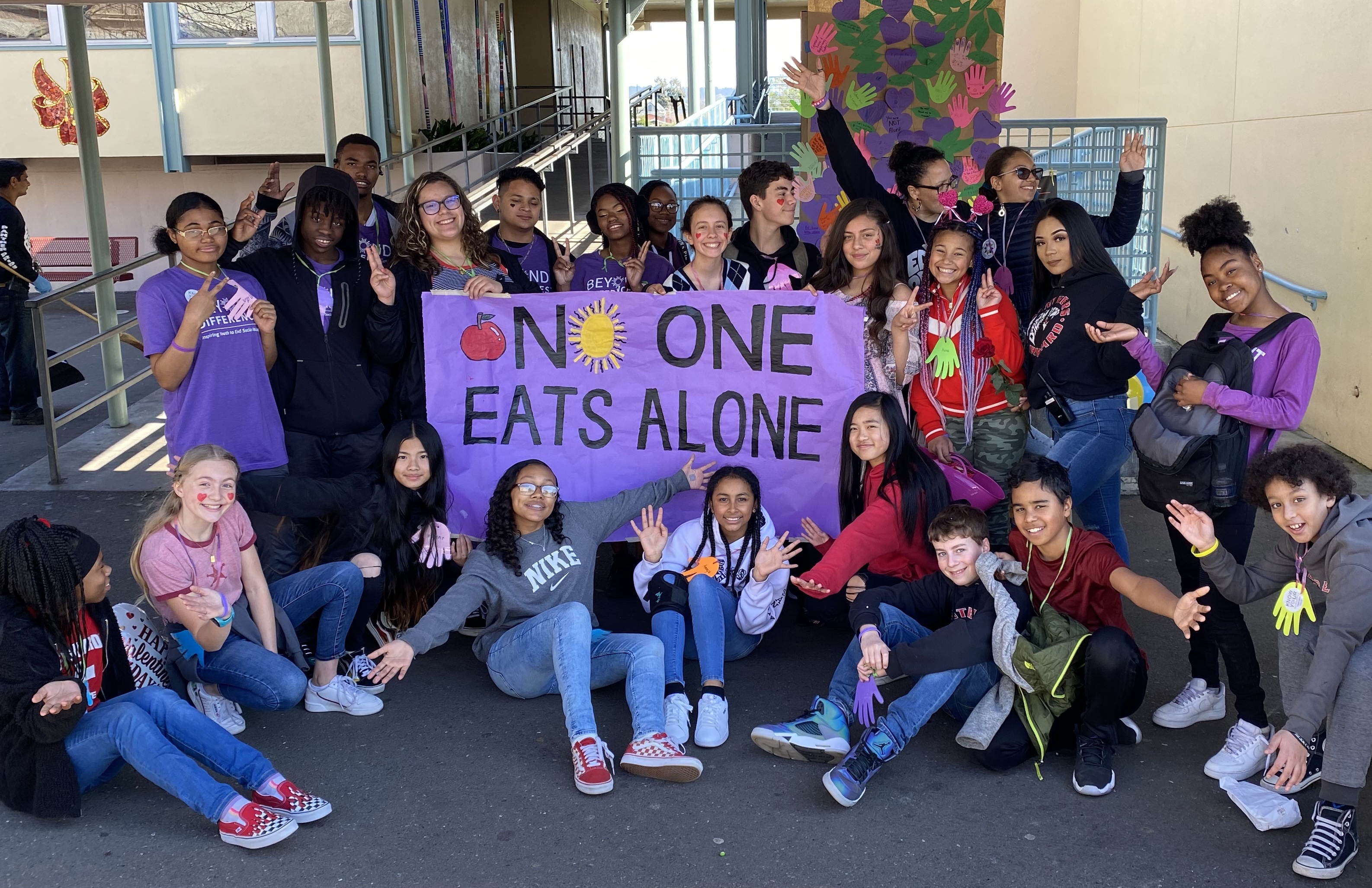 Courtesy of Beyond Differences
When Laura Talmus' 15-year-old daughter Lili unexpectedly passed away in 2009 due to medical complications of Apert syndrome, she channeled her grief into action. What began as a middle school assembly, inspired by Lili's experiences as a student who often spent lunch alone, turned into the nonprofit Beyond Differences, which currently works with 9,000 schools across all 50 U.S. states, and No One Eats Alone Day, celebrated on February 17 this year.
Co-founded by Talmus and her husband in 2010, the organization is dedicated to ending social isolation among youth and creating a welcoming culture for all by focusing on student leadership, teacher training, and national programs.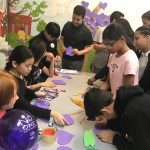 Courtesy of Beyond Differences
At the first assembly, Talmus was shocked by the reactions of the middle school students who attended, noting that the majority felt similarly to how her daughter did. "I saw every kid in the audience was just raising their hand wanting to talk about [how] they felt like my daughter did. And they didn't necessarily look different, but there was a lot of feeling that the kids knew someone who ate alone every day, or they themselves felt different and didn't feel accepted," Talmus told Nice News.
After seeing how many students had been impacted by social isolation like her daughter was, Talmus knew something had to be done. "There was nobody talking about [the] phenomenon of adolescent social isolation" at the time, she said, which motivated her to create Beyond Differences.
Courtesy of Beyond Differences
"We've come to realize that middle and junior high school doesn't just have to be a phase of life that children have to endure," said Talmus. "We lead with students who change the culture of their own school with our leadership opportunities."
To enact this change, the nonprofit primarily relies on student leadership within educational institutions. And the curriculum used by the middle schools is partially written by the organization's National Teen Board, a group of high school-aged activists across the country who help create new programs, run social media campaigns, speak publicly, attend conferences, and both run and host the assemblies.
"I had so many kids coming up to me afterward to tell me how much they felt like Lili, and how this has inspired them to want to become a leader in their school and commit to doing anything they can to make their school more welcoming and accepting," Talmus said of attending the assemblies.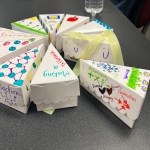 Courtesy of Beyond Differences
The student-led nonprofit also has a national program department, which sends out free curricula to schools all across the country. "We're answering questions that teachers get asked every day about children's developing sense of self in middle school, and whether they like it or not," explained Talmus. "Teachers are really being asked to help these kids sort of find their inner strength."
Not only does Beyond Differences assist educators, it also has three programs incorporated by school districts nationwide: Know Your Classmates, Be Kind Online, and No One Eats Alone Day.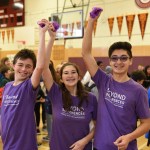 Courtesy of Beyond Differences
No One Eats Alone Day, which was the first program offered and remains the largest, encourages students to sit with others in an attempt to develop new friendships. Each year the date changes, but is chosen around Valentine's Day since "that's the time of year [when] having a friend and having connection means a lot," Talmus noted. The program is currently hosted by 2,500 schools across the country.
"Lili inspired a national movement to wake us up to the fact that, yeah, middle school can be hard, but it doesn't have to be cruel. It doesn't have to be that way," said Talmus. "It can be uplifting. It can be inclusive. It can be compassionate."