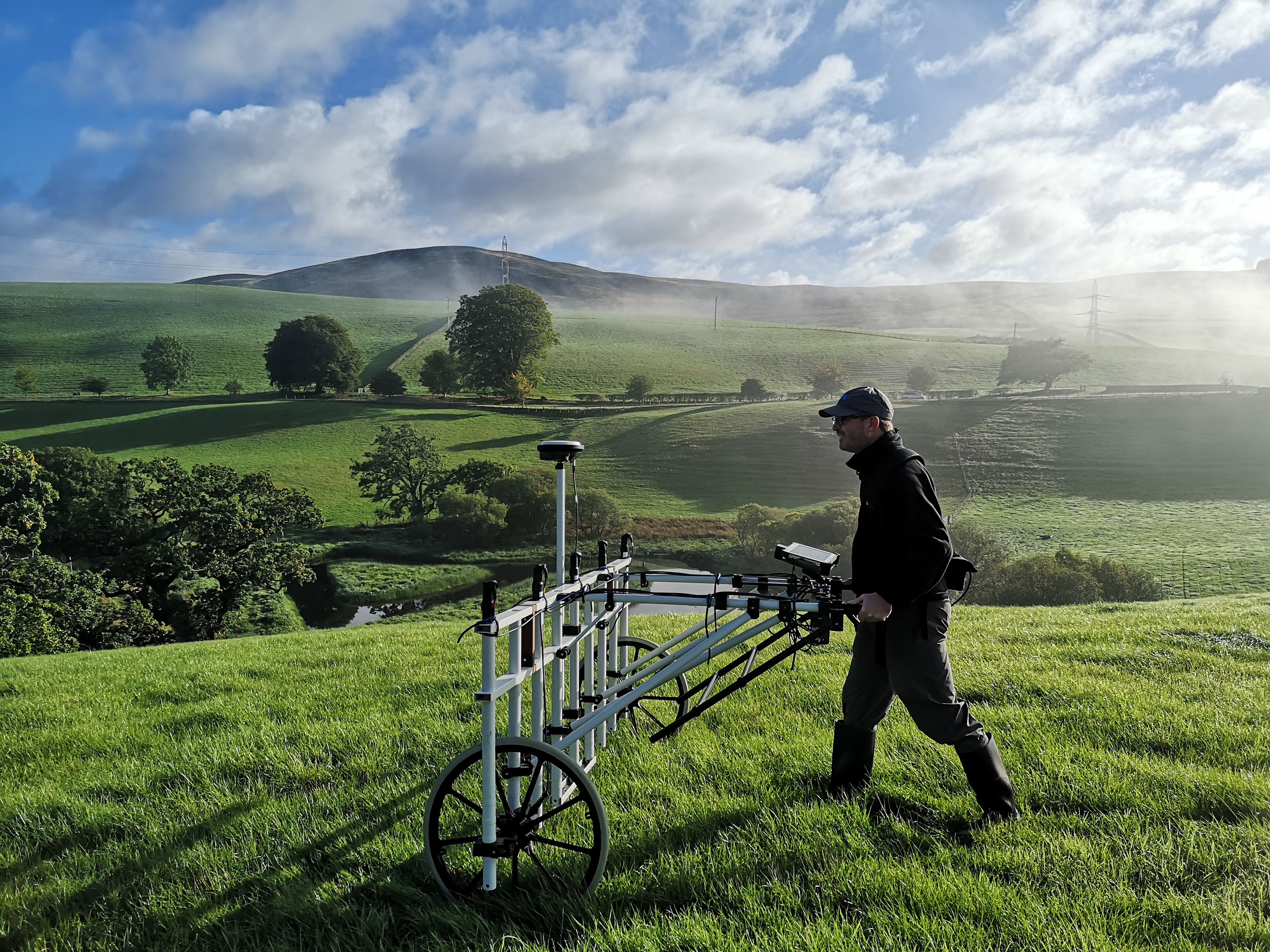 © Historic Environment Scotland
The stone base of a Roman fortlet dating back to A.D. 142 has been discovered in Scotland. Once used to defend the Antonine Wall, a barrier around 37 miles long that marked the northwestern tip of the Roman Empire, the fortlet was likely made up of two small wooden buildings on a stone base and would have been occupied by 10-12 soldiers at a time.
In 1707, antiquarian Robert Sibbald wrote that he'd spotted a fortlet in an area known as Carleith Farm, about 10 miles north of Glasgow. Attempts to excavate it in the 1970s and 1980s proved fruitless, but archeologists with Historic Environment Scotland were able to locate the remains using a geophysical surveying technique that allowed them to "look under the soil" without digging, per a news release from the organization.
The team employed gradiometry, which measures slight changes in Earth's magnetic field to detect objects and archaeological features below the ground's surface. They found the stone base, which remains buried, "in an unassuming field" near Carleith Primary School.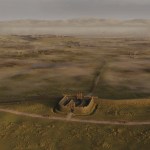 © Historic Environment Scotland
Fittingly, the discovery was announced on April 18, World Heritage Day. The Antonine Wall is one of six UNESCO-designated World Heritage Sites in Scotland.
"It is great to see how our knowledge of history is growing as new methods give us fresh insights in the past," commented Riona McMorrow, Deputy Head of World Heritage for Historic Environment Scotland.
"Archaeology is often partly detective work," McMorrow added, "and the discovery at Carleith is a nice example of how an observation made 300 years ago and new technology can come together to add to our understanding."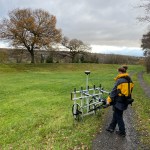 © Historic Environment Scotland
As many as 41 forlets are believed to have stretched alongside the Antonine Wall, nine of which have been located thus far. According to Scotland's national tourist organization, the barrier was "an ambitious engineering project which once struck fear and dread into the hearts of the people of Scotland." It was built on the orders of Roman emperor Antoninus Pius, and was likely lined by 17 larger forts, with a total of around 7,000 soldiers "from all corners of the empire, tasked with protecting the northern frontier of Rome."
The wall stretched across central Scotland, taking advantage of the country's geographical features, like high ridges and steep drops, to bolster its effectiveness. It was "composed of ramparts built from layers of turf and fronted by a wide and deep ditch to deter attackers," per the tourist organization.
By the early A.D. 160s, the forts and forlets had been abandoned, according to the World History Encyclopedia, and soldiers were sent to Hadrian's Wall, a larger defensive barrier in southern Scotland. Today, well-preserved remnants of the Antonine Wall can still be viewed at several locations throughout the country.