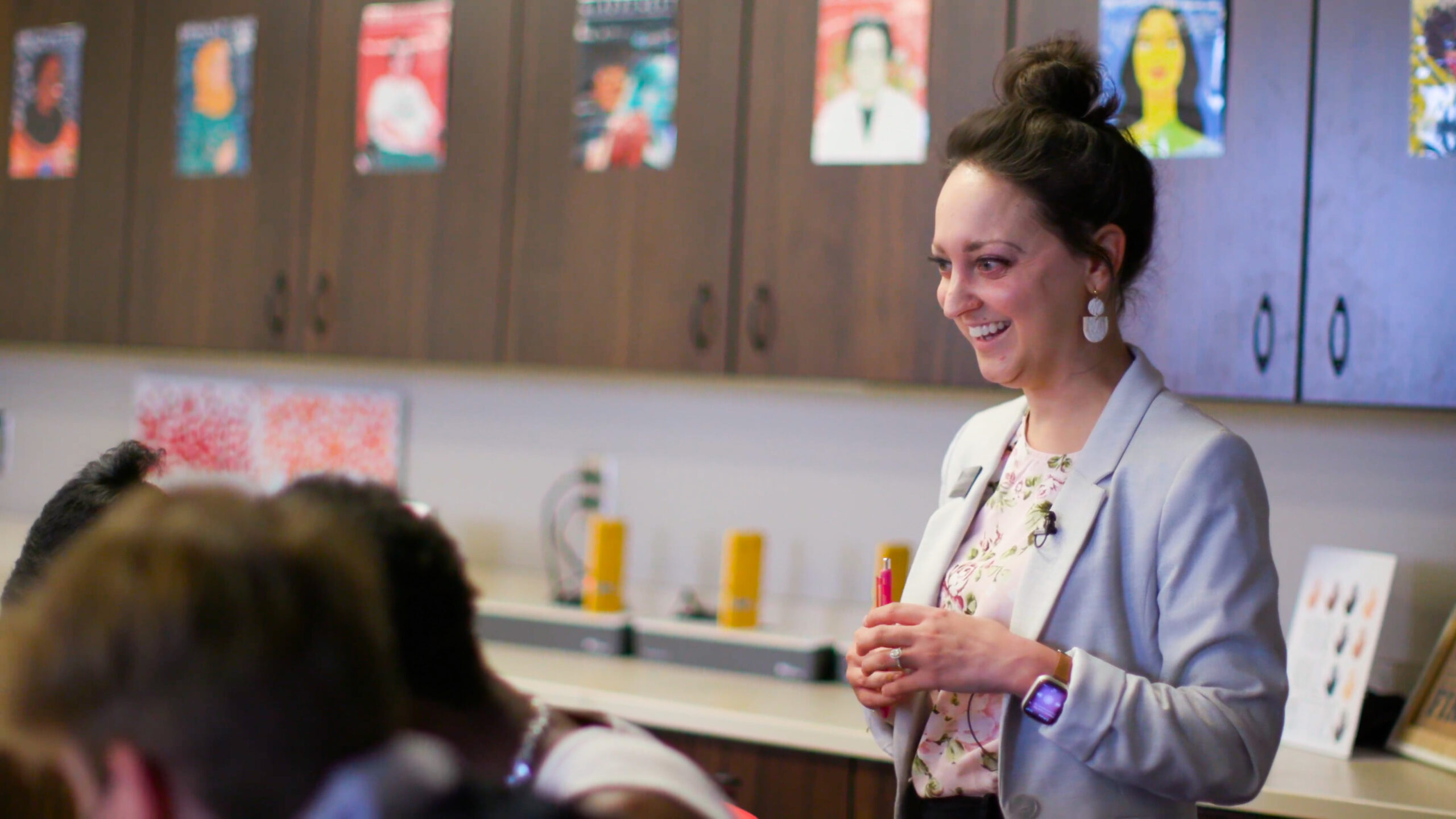 Oklahoma State Department of Education
High school math teacher Rebecka Peterson focuses on the good in her Oklahoma classroom, and it's paying off. Peterson has been named the 2023 National Teacher of the Year, an annual honor awarded by the Council of Chief State School Officers.
"Rebecka is a caring and passionate educator who understands the importance of connections and providing individual supports for students, both in her math classes and beyond," the Selection Committee said in a press release. "She has a deep knowledge of both education policy and teaching practices and understands that sustained change at a small scale can make a big difference for students."
RELATED: How One Teacher Uses an Empty Chair as an Inspiring Lesson of Inclusion
Peterson has worked at Tulsa's Union High School for 11 years, but it hasn't always been a smooth ride. She had a "difficult first year," per the release, and decided to work through it by posting on a collaborative blog for educators.
Called "One Good Thing," the blog focuses on positive achievements happening in the classroom, and Peterson has submitted 1,400 posts to date. "I credit this blog to saving my career," she wrote in October.
"One day, I decided to post. Then the next day I did the same. And then again on the third day. And eventually, I got to 1,400 days of posting good things," she continued. "More importantly, eventually my brain started shifting to notice the good all around me — to celebrate the beauty even in the middle of pain."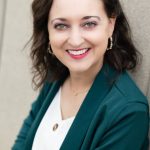 RELATED: Teacher's Mental Health Chart for Students Inspires Educators Across the Globe to Follow Suit
In addition to uplifting fellow teachers, Peterson tries to cultivate a supportive environment for her students.
"Now more than ever, we as educators have to create these spaces where we're able to hold their stories and to sit with them and lean into what they're telling us," she told Good Morning America. "They're counting on us. They're counting on us to create these safe and open places."
Naturally, Peterson cites her own former math teacher, Mrs. West, with nurturing her interest in STEM, which stands for science, technology, engineering, and math.
"With her making a space for me, I was able to see it so I did it," she said. "I grew up in a time where history told us [that] girls don't have a place in STEM, but because of Mrs. West, I get to be part of the narrative that says history was wrong."