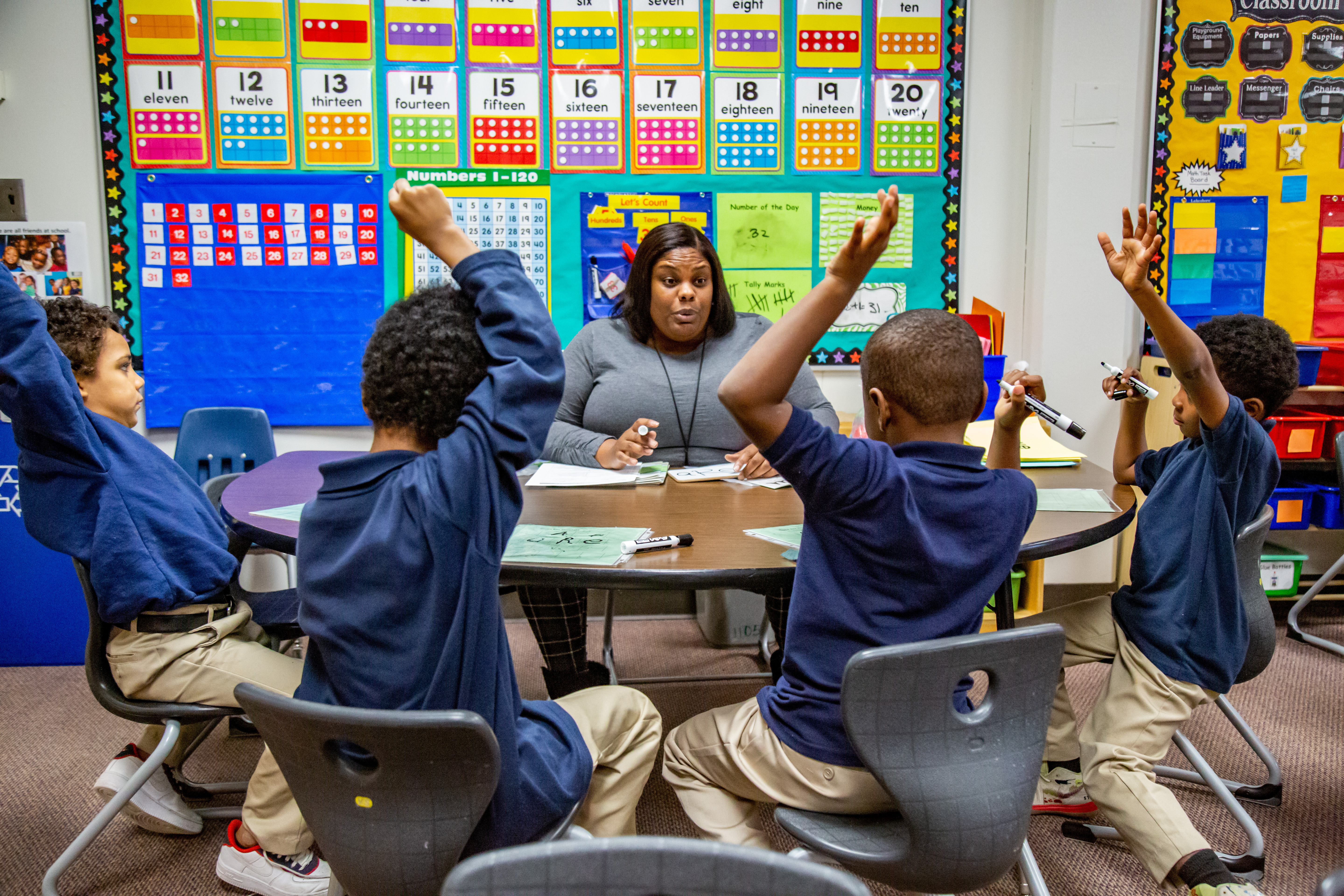 Courtesy of AdoptAClassroom.org
Back-to-school season can be an exciting time for kids — shopping for new backpacks, lunch boxes, and supplies branded with the year's hottest trend ('90s kids might fondly remember the Lisa Frank varieties). But for teachers, especially those in high-needs schools, it can be more stressful.
"I realized that it was not an exciting time," Cristina Easton, who spent 15 years working in Title I schools in New York City and Baltimore, told Nice News. "I would submit my supply list to my principal and I would have to edit, edit, edit. Because we really could not ask much of our families who couldn't afford all of the supplies that we were asking for."
Easton used her own money to outfit her classroom with the necessary materials and make it a welcoming place for kids. And she's not alone — U.S. teachers spend an average of $860 of their already limited salaries on school supplies, according to a survey conducted by the nonprofit AdoptAClassroom.org.
"Our kids spend more hours in school than they spend at home. So, for many of our kids, particularly in high-needs communities, school really is a second home," Easton said. "That means as the adult in the classroom, I am creating an environment where my kids trust me, they know that I care about them, they feel excited to be there, they feel seen and recognized, and they feel comfortable enough to open up when they need something."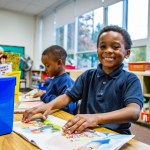 Courtesy of AdoptAClassroom.org
RELATED: Teacher's Mental Health Chart for Students Inspires Educators Across the Globe to Follow Suit
She now works as a program strategy manager at AdoptAClassroom.org, which provides classroom funding to prekindergarten through 12th grade teachers and schools throughout the U.S. One of the things that drew her in was the organization's flexible funding model, allowing teachers to decide what they need and when they need it.
Through AdoptAClassroom.org, people can donate directly to grants or to specific classrooms, and the teacher or school can purchase the most necessary materials. Easton said the COVID-19 pandemic was a perfect example of why flexible funding is so important: The health crisis completely shifted students' needs, with cleaning supplies, masks, and social distancing measures becoming more important than ever.
"There's a lot of questioning of teachers happening right now and whether they know what's best for their kids," Easton continued. "[We're] saying to our educators, 'We're going to give you this funding and allow you to make the choices about what is needed' and the feedback we get from our teachers is that they feel really supported, seen, and respected when they're given that flexibility."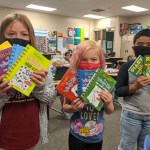 Courtesy of AdoptAClassroom.org
Alongside the challenges brought on by the pandemic, it's a particularly fraught time for educators right now: K-12 workers experience the highest burnout rate in the country and more than three-quarters of U.S. states were in the midst of a teacher shortage as of February.
Helping them get the right supplies for their classrooms is one small way we can alleviate some of that stress during the back-to-school season.
"I think oftentimes people aren't sure how to help when they hear about the struggles that teachers are facing, and AdoptAClassroom.org is a really easy way to just donate," Easton explained. "You know that those funds are going to go to a classroom with a teacher who knows exactly what they want to do with that money."
At the end of the day, she said, it's all about the kids — "One of the most exciting things about going through our impact content is seeing the pictures of really happy kids who are proud of their school supplies. For many of our students, because their families can't afford materials, receiving new supplies in their classrooms gives them a sense that there are people out there who are looking out for them."
Donate to AdoptAClassroom.org through Nice News' August Cause of the Month fundraiser, or check out the nonprofit's Ways to Give page to find a specific teacher to support.