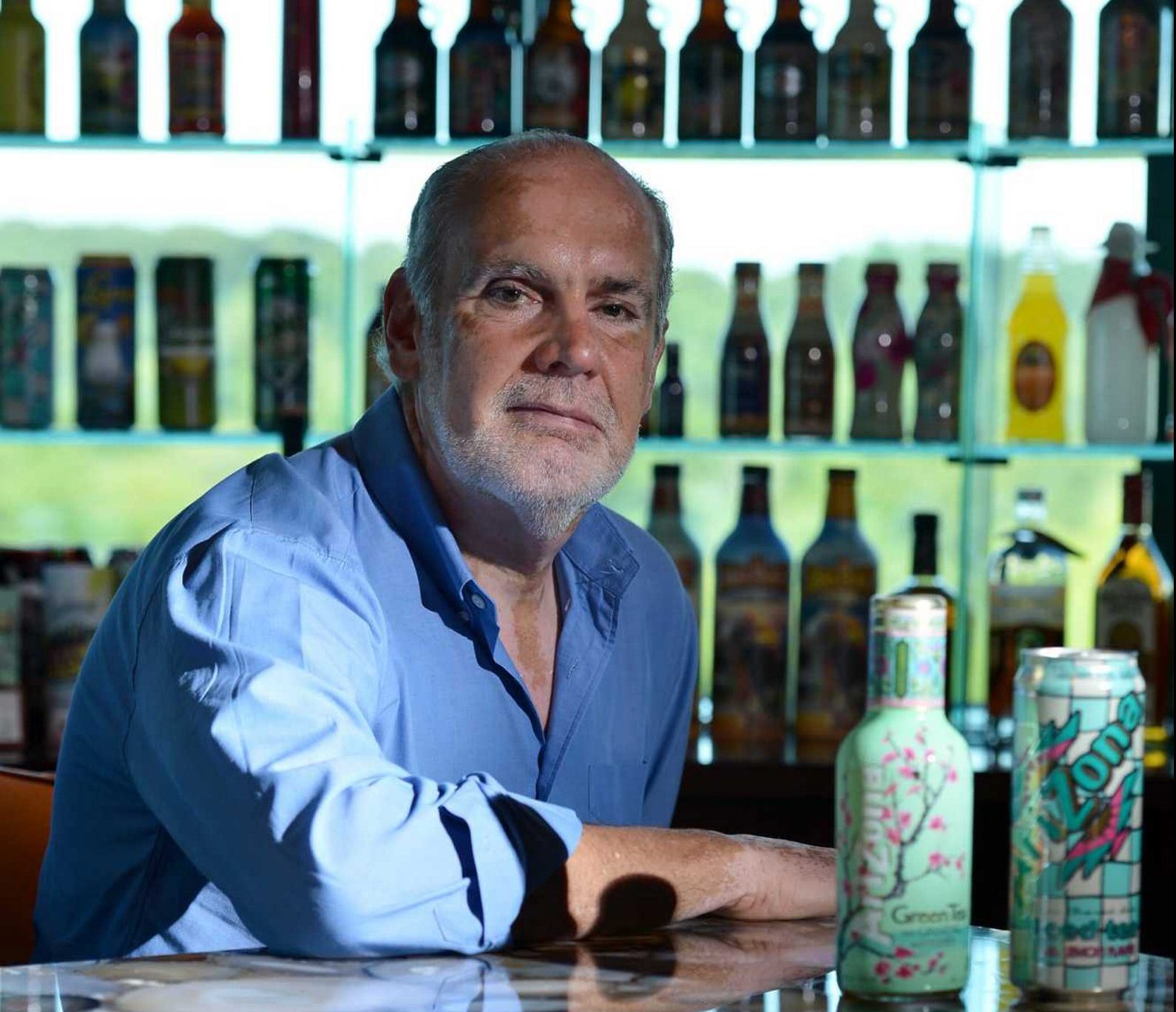 Photo by Audrey C. Tiernan / Newsday RM via Getty Images
Don Vultaggio began Arizona Beverages in May of 1992, creating the now-ubiquitous iced tea can with a 99-cent stamp indicating its affordable price. Thirty years later, that stamp has remained — and despite soaring inflation across the U.S., it's not going away anytime soon.
In April, Vultaggio told Today that his consumer-focused strategy, which places an emphasis on the shopping habits of buyers, specifically aims to make Arizona a viable and inexpensive option for everyone.
"Everything [people are] buying today there's a price increase on. We're trying to hold the ground and hold for a consumer who is pinched on all fronts. I've been in business a long time and candidly I've never seen anything like what's going on now. Every single thing has gone up," Vultaggio said of the current inflation rates.
Arizona Iced Tea is one of the leading iced tea brands in that market, according to Associated Press. It was co-founded by Vultaggio, who runs the company today with his two adult sons and sits as the company's chairman. But how has the family-run business stood against the changing times?
Vultaggio said his company has been able to cut costs in other ways that don't involve charging customers more. This includes changing the shape of the can to use less aluminum, which has become more expensive, and shipping their products only at night so trucks are more efficient.
"We've tried to manage the things behind the scenes not by cutting quality of product, but by producing it faster, making it more efficient, handling it less in warehouse, putting it on trains versus trucks, solar panels on roofs, higher speed machines," Vultaggio told Yahoo News.
Clearly, Vultaggio's approach to manufacturing is a proven success. The formula has worked for decades now, and as it happens, it has helped Arizona Iced Tea stand strong amidst the highest inflation rate that the country has seen in decades.
So next time you stop into a bodega, deli, or gas station, rest easy knowing you still only need a dollar for a cold beverage.