Sean3810/ Getty Images
After two years of decreased travel due to the COVID-19 pandemic, many people across the globe are ready to jetset somewhere new and fill up their passport pages. If you're among that group but don't yet have a destination nailed down, consider this your sign to prioritize "friendliness" as you finalize your travel itinerary.
Recently, online learning platform Preply released new research that determined the friendliest cities in the world for non-natives using six key metrics, including friendly staff, community respect, acceptance of diversity, and the locals' overall happiness and well-being. With these metrics, the global company analyzed 53 different cities across the world to narrow down which were the "most welcoming" of the bunch.
Whether you're scoping out a new place to visit or are simply filled with wanderlust, keep reading to learn about 15 notably pleasant spots.
15. Berlin, Germany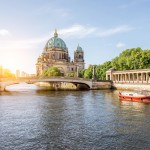 Teeming with history, Germany's capital city of Berlin "is a place of stark contrasts," Travel and Leisure wrote in a travel guide. In addition to the monuments and memorials from war-torn periods, there's also a thriving nightlife, restaurant scene, and an atmosphere known for its friendliness among visitors and locals alike. In 2022, it was also named the most eco-friendly city in Europe for tourists and became a hub for refugees from Ukraine amid the war.
RELATED: World's Largest Kindness Study Suggests Pandemic Has Made People Kinder
14. Paris, France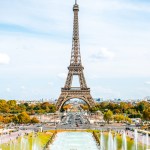 Come for the croissants, stay for the good vibes. The "City of Lights" earned high marks on the friendly scale, especially when it comes to staff and impressions from locals. Fittingly, Paris was also named the most powerful city for tourism earlier this year, according to the World Travel and Tourism Council.
13. Lisbon, Portugal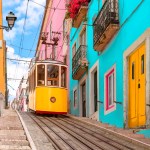 Armando Oliveira/ Getty Images
Lisbon seems to have it all: charming neighborhoods, ornate architecture, vintage yellow streetcars, diverse cuisine, and … friendly people. On top of being known for its friendliness, Lisbon was also named the most budget-friendly city break in Europe for 2023 — so there's clearly a lot to love about Lisbon!
12. Auckland, New Zealand
A large metropolitan city, Auckland is full of vibrant beauty and friendly Kiwis (the nickname for New Zealanders) who scored high on the happiness ranking. Whether you're looking to soak up stunning skyline views or explore a beautiful waterfront destination, Auckland is sure to impress and make you feel welcomed along the way.
11. Amsterdam, Netherlands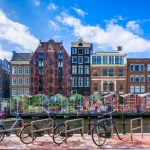 Museum hoppers, foodies, and adventurers alike will have plenty of reasons to fall in love with the capital of the Netherlands. Beyond its charming canals, bike-filled streets, beautiful buildings, and incredible cheese selection, Amsterdam is known to be one of the world's most multicultural cities and a happy home for locals.
10. Copenhagen, Denmark
Happiness is a word practically synonymous with Denmark, as the country is consistently named one of the happiest in the world. So it's unsurprising its capital is one of the friendliest, too. It has a low crime rate, acceptance and support for diversity, plus "royal history, modern architecture and loads of culture with sustainable living and a mouthwatering restaurant scene," per Visit Copenhagen.
RELATED: 2023 World Happiness Report: Benevolence and Positive Emotions Remain High — See the Top 10 Happiest Countries
9. Dublin, Ireland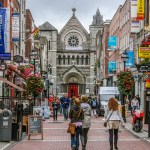 From bustling pubs to gorgeous green hills, Dublin has so much to offer visitors. It's also notoriously safe and welcoming — getting the ninth spot on the Preply list with a high ranking for its friendly staff. If you're visiting, you may even score some luck o' the Irish and spot this kind human waving to make the world feel a little kinder (and friendlier).
8. San Francisco, United States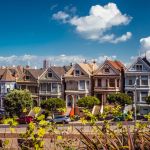 If you're looking for a walkable city with iconic views and a friendly atmosphere, San Francisco checks all of the boxes. While there are plenty of landmarks to explore (the Golden Gate Bridge, Alcatraz, and the Ferry Building, to name a few), it's also a wonderful place to wander by foot; stroll the parks, steep streets, different neighborhoods, and quirky local boutiques.
7. Melbourne, Australia
Located in the southeastern Australian state of Victoria, Melbourne is a coastal city known globally for its inclusivity, approachable public transit, and friendliness. Ranking high in happiness and community respect, the capital is also a haven for really good coffee, vibrant markets (like Queen Victoria Market), and street art.
6. Montreal, Canada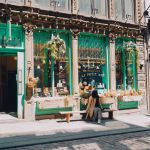 A unique North American city that looks and sounds like France, Montreal is easy to adore at first sight. From the parks and gardens to the Parisian cafes, you'll surely fall in love with not only the beauty, but also the respect the local community boasts for Quebec's largest city. Merci, Montrealers!
5. New York, United States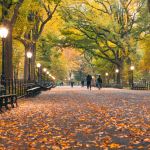 Sure, New York may be loud and crowded in certain areas (looking at you Times Square), but that just points to the love of locals and visitors alike! In the Big Apple you'll discover great pizza, Broadway shows, Central Park, and, last but certainly not least, friendly staff and community respect.
RELATED: What Do the Happiest People in the US Have in Common? New Poll Sheds Light on Shared Values, Attributes
4. Manchester, United Kingdom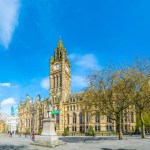 Manchester is one of the biggest cities in the United Kingdom, and one of the friendliest: It received solid rankings for its friendly staff, community respect, and happiness among locals. Explore its art galleries, thriving bookshop scene, and craft beer — all the while people watching. You're bound to spot some friendly interactions.
3. Edinburgh, United Kingdom
If you're looking for a city with a combination of magical castles that will take you back in time and a friendly atmosphere, Scotland's capital is for you. The third friendliest city on the list is home to majestic sites like the Royal Botanic Garden Edinburgh and the Palace of Holyroodhouse, the King's official residence in Edinburgh that's rich with Scottish history.
2. Sydney, Australia
Gorgeous beaches, wildlife, art, and good vibes all come together in Sydney. This coastal city has something for everyone: beachgoers, adventurers, opera enthusiasts, and food lovers. Be sure to check out the world-famous opera house and one of the 100-plus beaches in New South Wales' capital. Just don't forget to leave enough time to connect with the friendly and happy Sydneysiders.
1. Toronto, Canada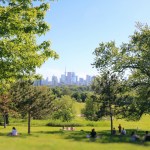 Katrin Ray Shumakov/ Getty Images
Earning the top spot, Toronto had the best score when it comes to the combination of friendly metrics. The largest city in Canada got particularly high scores in acceptance of diversity, making friendly impressions, and happiness. While there's so much to see and do, no matter how you spend your day — scoping the skyline, biking around, or exploring one of the three Chinatowns — you'll surely be wowed by the welcoming community spirit.
Related: Renee Bruns Has Visited 110 Countries in Her Wheelchair — and Wants to Inspire Kids to Chase Their Dreams: Exclusive