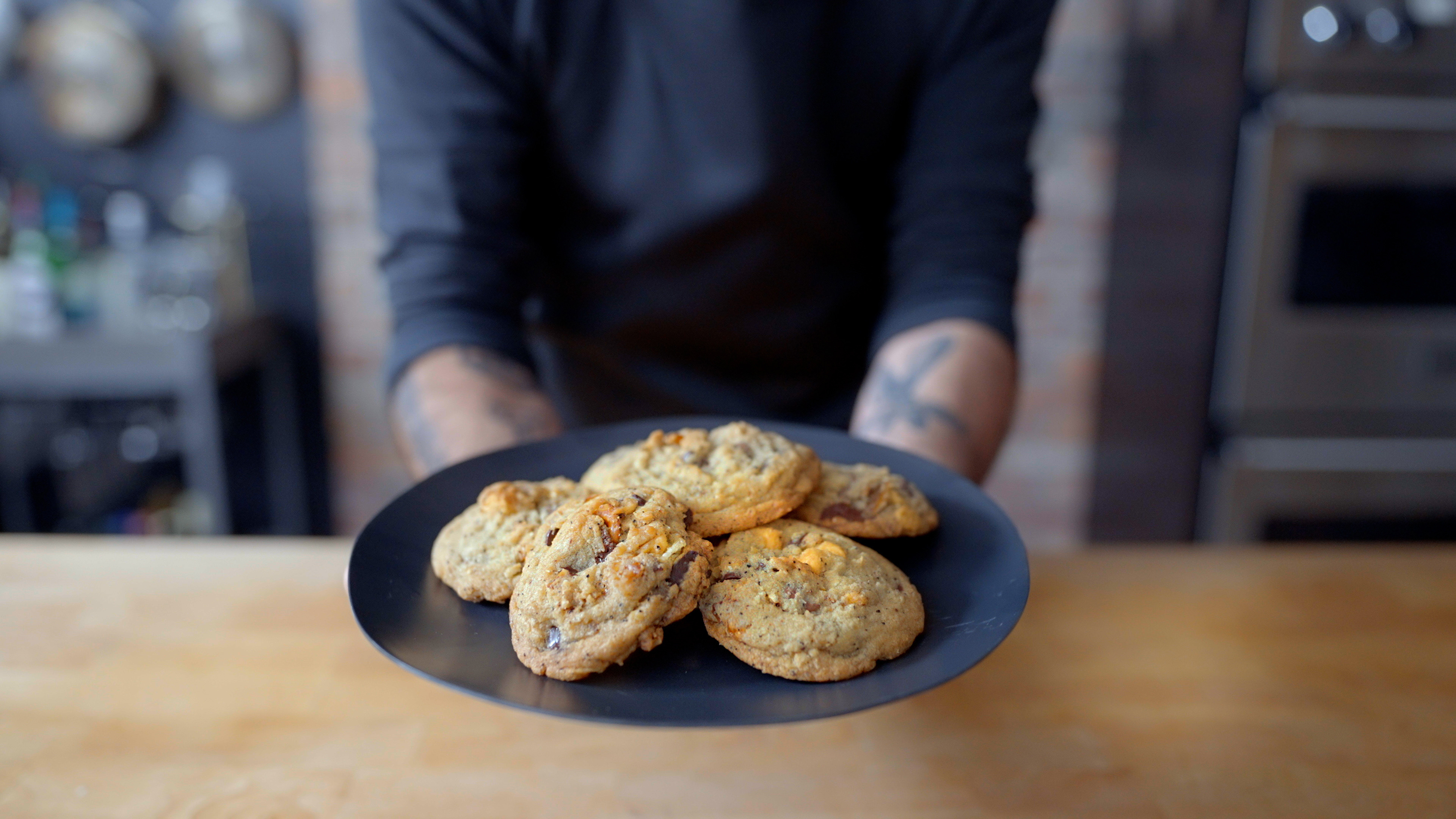 Courtesy of Andrew Rea
About seven years ago, Andrew Rea launched his simple but unique cooking show concept: recreating dishes that have appeared in TV shows and movies (think: the signature meal in Ratatouille, the Goodfellas prison sauce, and the krabby patty from Spongebob Squarepants). He dubbed his YouTube channel Binging With Babish, and it's grown exponentially since then, into the larger "Babish Culinary Universe."
The New York-based, self-taught chef now has 10 million subscribers, his own line of cookware, a bestselling cookbook, and another on the way. Most recently, he partnered with Shef, a chef-to-consumer marketplace. Like what Etsy did for crafters and Uber for drivers, Shef makes it easier for cooks and bakers to make a living off of their work — and delivers homemade meals and treats right to customers' doors.
"It's just really cool to me that anybody who has a kitchen and loves cooking can make a career out of it," Rea told Nice News, adding that Shef also showcases a diverse array of cuisines. "These are people who are cooking generations-old recipes, and are making things that you might not have otherwise tried, or might have only ever tried the restaurant version of. There's a lot of exciting possibilities for community and just interactions in the food world."
For the partnership, Rea developed a cookie recipe to be sold exclusively via Shef, and they sold out in no time. Called the "everything cookie," it really does feature everything, including chocolate, pretzels, kettle corn, caramel morsels, browned butter, and Rea's secret ingredient: finely ground hazelnut coffee. He hopes to one day have the cookies on grocery store shelves.
He said he spent a few days in a commercial kitchen with a couple of bakers, ultimately mixing enough batter to make a whopping 1,500 cookies in total — "That's the most that we could physically make," Rea said. And all the proceeds he made will be going to No Kid Hungry, a nonprofit on a mission to end child hunger in America.
"It felt like a very natural crossover to support an important organization that's dealing with food security," Rea explained.
Shef, available in 11 U.S. states and Washington, D.C., was founded by Alvin Salehi and Joey Grassia — both entrepreneurs from immigrant families where food was "an experience meant to be shared, and meals nourish not only your body, but also your heart." The company is a love letter to that experience, and a reflection on how the platform could have helped their own families make ends meet while they were growing up.
"Through Binging with Babish, Andrew has inspired and educated millions on both the basics and endless possibilities of cooking, as well as the unique and powerful stories generational recipes can tell," Salehi said in a statement to Nice News. "We're thrilled to welcome him and the whole Babish Culinary Universe to the Shef community."
Indeed, working with Shef feels natural for Rea, who said "accessibility has always been the name of the game" for his entire brand. That's clear in his upcoming cookbook, Basics With Babish, which he called "a practical guide to making, learning from, and brushing off mistakes."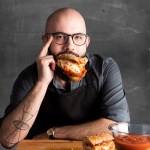 "My entire skill set in the kitchen is mistake derived. I have no formal training, so anything I know how to do, I know how to do it because I screwed up multiple times until I figured out how to do it right," he said. "And I want to make home cooks less afraid of making mistakes in the kitchen and more open to seeing them as learning and growing experiences."
Each recipe within the cookbook, out October 17 and now available for pre-order, is accompanied by a story of how Rea himself has "screwed up" and a troubleshooting section on possible mistakes and solutions.
"It's going to be a really great guide for people who are looking to get into cooking or get a little better at it, or just try to step up their game in the kitchen," he said. "I'm hoping that it's something that's going to bring them confidence."
RELATED: The Nonprofit Spreading Kindness One Lasagna at a Time: "We Have the Power to Shift Communities" — Exclusive