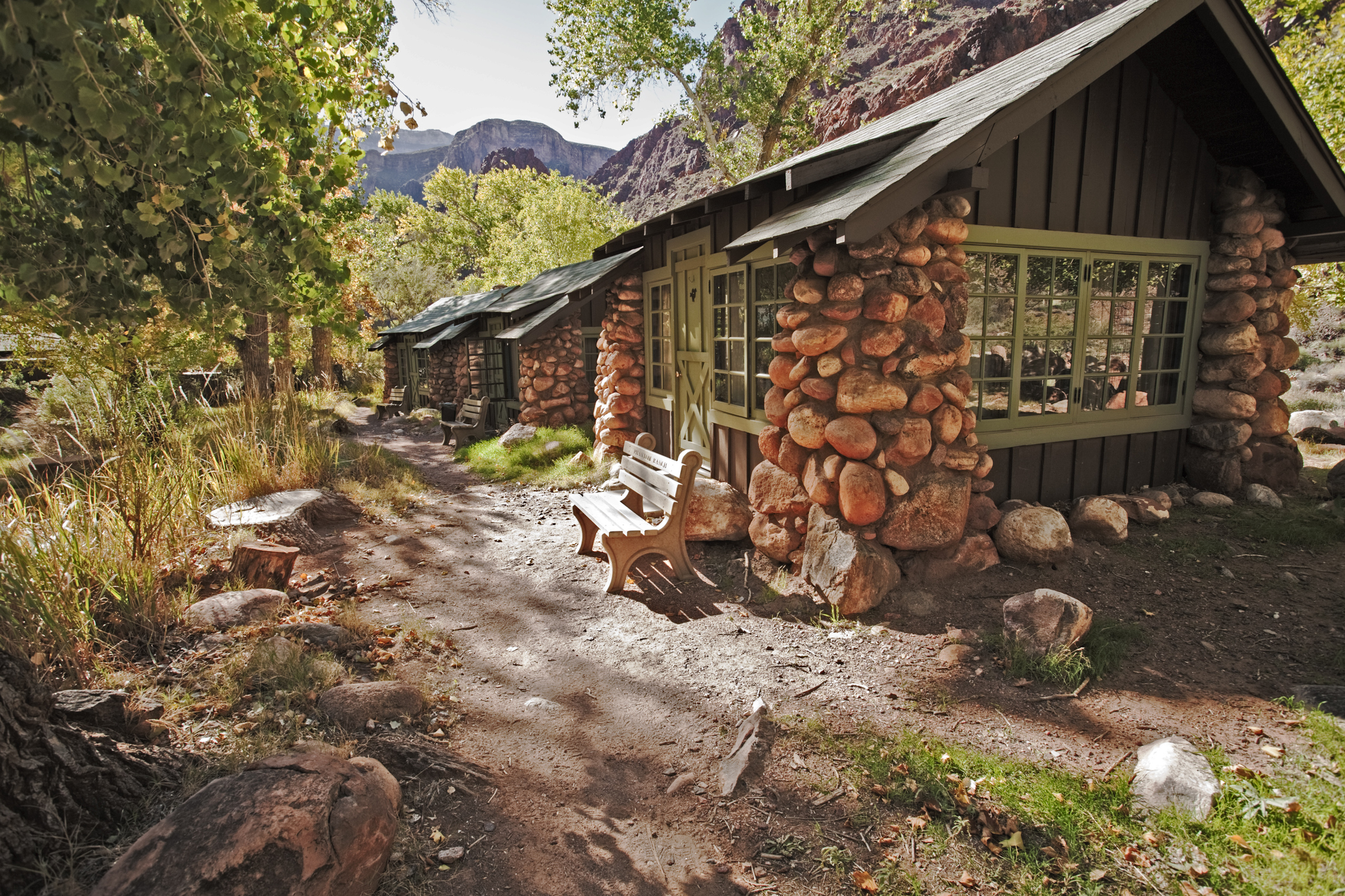 Eddie Brady / Getty Images
Hike down the 7.5-mile South Kaibab Trail to the bottom of the Grand Canyon, or raft there via the Colorado River, and you'll be met with an oasis of sorts: a unique resort called the Phantom Ranch. This year, the national park's historic accommodations turn 100 years old.
"The Ranch is a veritable pastoral gem set in a wilderness of vividly colored and gigantic cliffs and rocky slopes," read a 1922 article in the Arizona Republic, announcing the exciting new destination's opening, per Smithsonian Magazine.
Phantom Ranch's construction began after about two decades of tourism to the Grand Canyon, which had been traversed for thousands of years by Indigenous people before European explorers came to the Arizona landmark. The railroad made it there in 1901, bringing with it inquisitive visitors, and a tent camp was set up a few years later, where the ranch would eventually sit. Then, in 1919, the canyon became a national park, and plans for a permanent facility took form.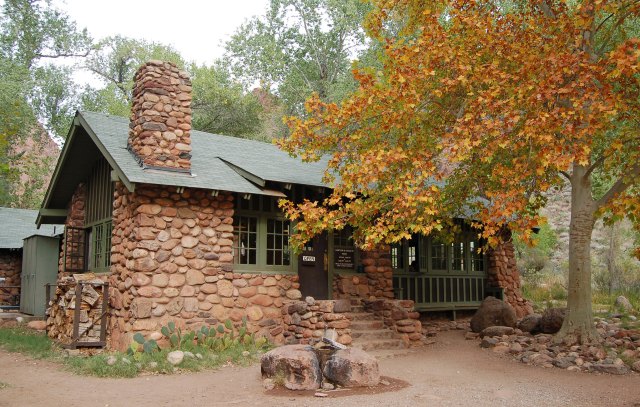 Grand Canyon National Park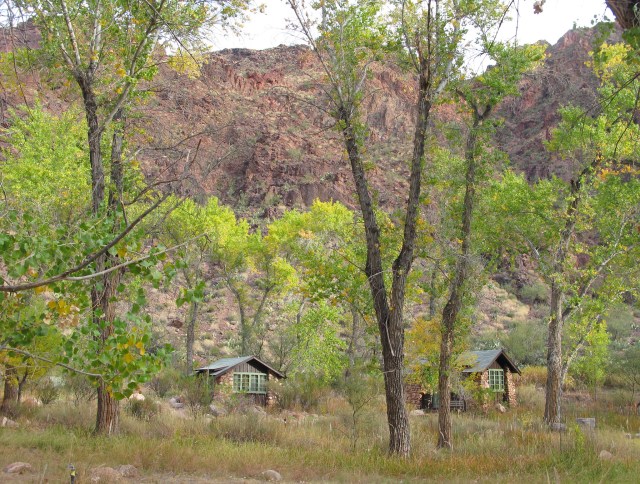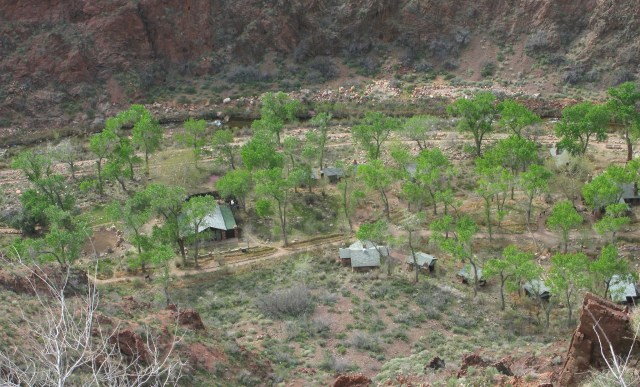 Grand Canyon National Park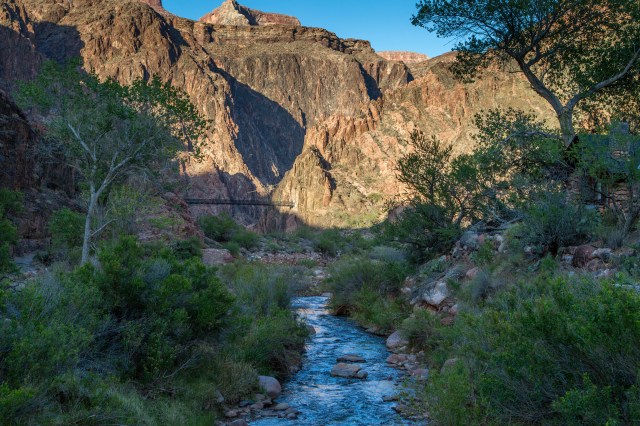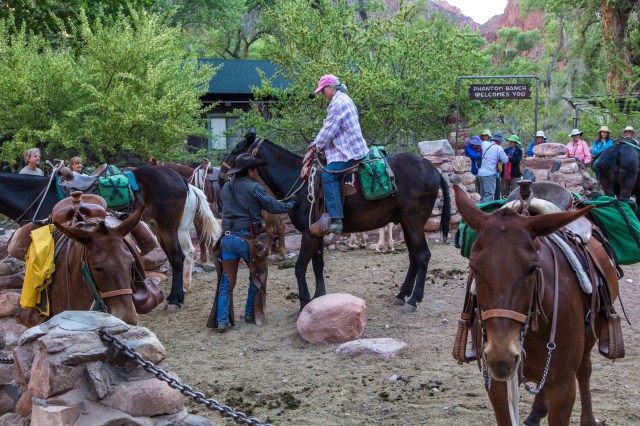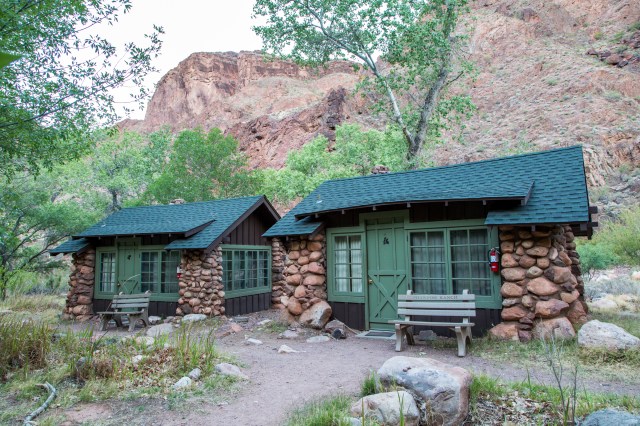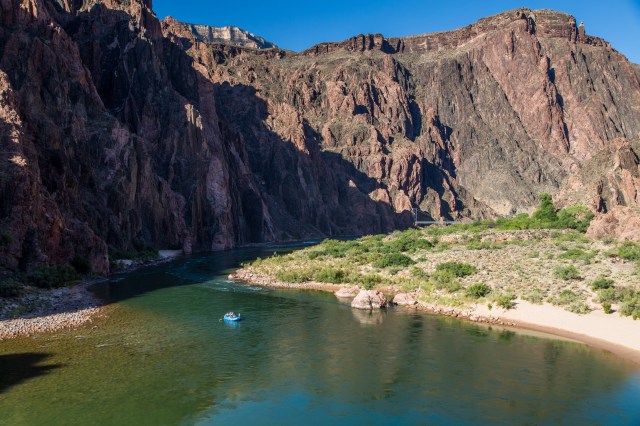 Mary Elizabeth Jane Colter was commissioned to design the ranch, which would be a series of cabins and a main lodge. An architect with the Fred Harvey Company, Colter's talent and interest in Native American culture had already earned her assignments to build Hopi House on the rim of the canyon in 1905 and the Hermit's Rest and Lookout Studio nine years later. "Her approach was to infuse the landscape and geology of the Southwest, and its cultural history, into the exteriors, interiors, and settings of her buildings," Arnold Berke, a Mary Colter biographer, told Smithsonian Magazine.
Every material involved in building the Phantom Ranch, from the wood to the pipes to the linens on the beds, had to be carried down to the site by mules. The remoteness demanded great attention to detail and an emphasis on sustainability. There wasn't the luxury of being frivolous with supplies: 30,000 pounds worth were hauled down every week until construction was completed.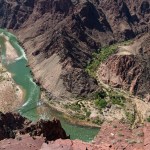 The resort officially opened to the public in November 1922 and quickly became a hot destination — literally and figuratively. It's hosted royalty, movie stars, and politicians. Today, to call the ranch exclusive would be an understatement. Reservations for an overnight stay are made by a lottery system and come with about a year-long wait.
On June 16, 1922, Grand Canyon National Park Superintendent W.W. Crosby wrote an article for the Williams News, and a century later, his words about the "lowest down ranch in the world" still hold up: "it will provide something very much out of the ordinary among the many attractive camps in the National parks."