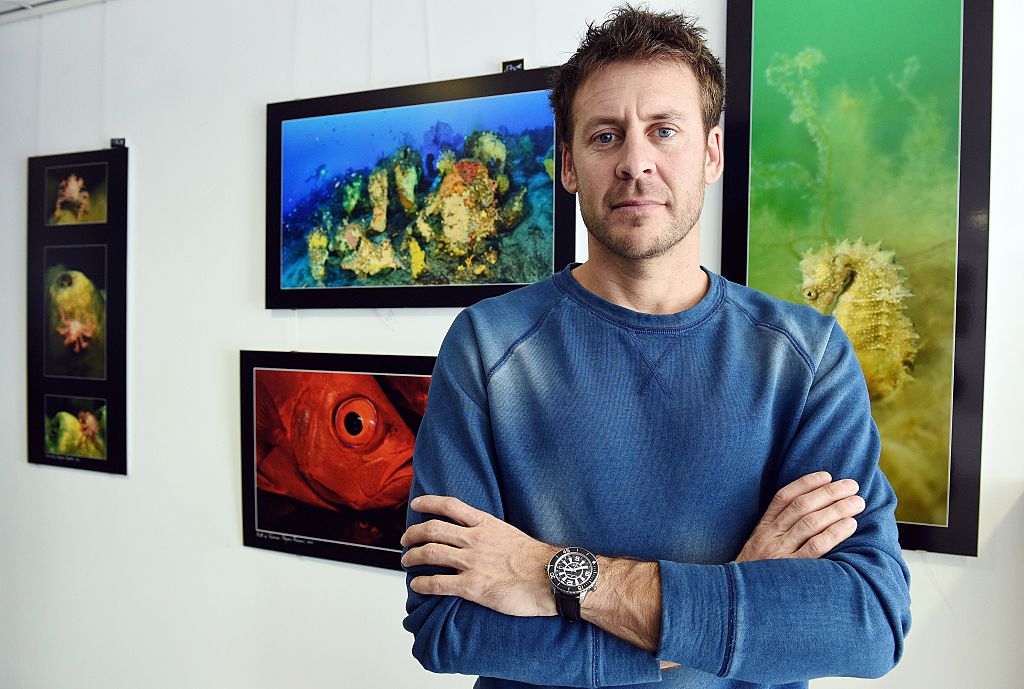 PASCAL GUYOT / Getty Images
Laurent Ballesta has been exploring and documenting the underwater world for decades. Born and based in France, he's the author of 13 books, a marine biologist, and a filmmaker, to name just a few of his titles. This week, he took home the Natural History Museum's Wildlife Photographer of the Year portfolio prize for a set of incredible images he captured while diving in the frigid waters of Antarctica — possibly revealing a new species of fish in the process.
It wouldn't be the first species Ballesta discovered: The multi-hyphenate earned a masters degree in Mediterranean ecology when he was 25, and his studies culminated in his photographing a tiny and previously unknown fish called andromeda goby. The 3cm sea creature carried "immense hope" that his "passion could become a profession," Ballesta, now in his late 40s, told Scuba-People.com.
Photo by Laurent Ballesta
Enamored by the sea at an early age, he was 16 when he decided to start snapping pictures of it. According to National Geographic, he and a group of friends were on a boat in the ocean when they were surrounded by a group of sharks. His love of Jacques Cousteau's documentaries helped him recognize that the animals were "harmless basking sharks," so he jumped in to swim. But when he told his parents about his amazing experience, they didn't believe him. "That was the point where I decided that I have to learn photography," he said.
This year's winning portfolio, entitled "Under the Antarctic Ice," displays that breadth and diversity of life in the Southern Ocean. "It was one of the most difficult dives I have ever done," Ballesta told The Guardian. The expedition took two years of planning and required Ballesta to dive into exceedingly cold waters, but it was well worth the effort.
"Seldom has such a jewel box of images been collected together, and all from under the ice in Antarctica," said Roz Kidman Cox, chair of the judging panel. "The richness, variety, and technical prowess of this underwater portfolio is extraordinary."
Ballesta captured a photograph of a perhaps previously unknown type of dragonfish, as well as the first-ever detailed image of a recently discovered sea anemone that embeds itself in ice; a creature known as the giant antarctic sea spider; a jellyfish that emits light; and more.
Last year, Ballesta took home the competition's Grand Title award, winning with a single image of a rare spawning event by camouflage grouper fish under the full moon. The shot was the result of over five years of observation and thousands of hours underwater.
For those interested in viewing his newly winning work up close and personal, the photographs will be displayed along with the other winners' work at the Natural History Museum in London, England, from October 14 to July 2.
Speaking to The Guardian, Jen Guyton, one of the jury members who awarded this year's portfolio prize, emphasized the importance of Ballesta's work: "These photographs are a reminder that our oceans are still full of discoveries to be made and surprises to be found and that they must be protected."