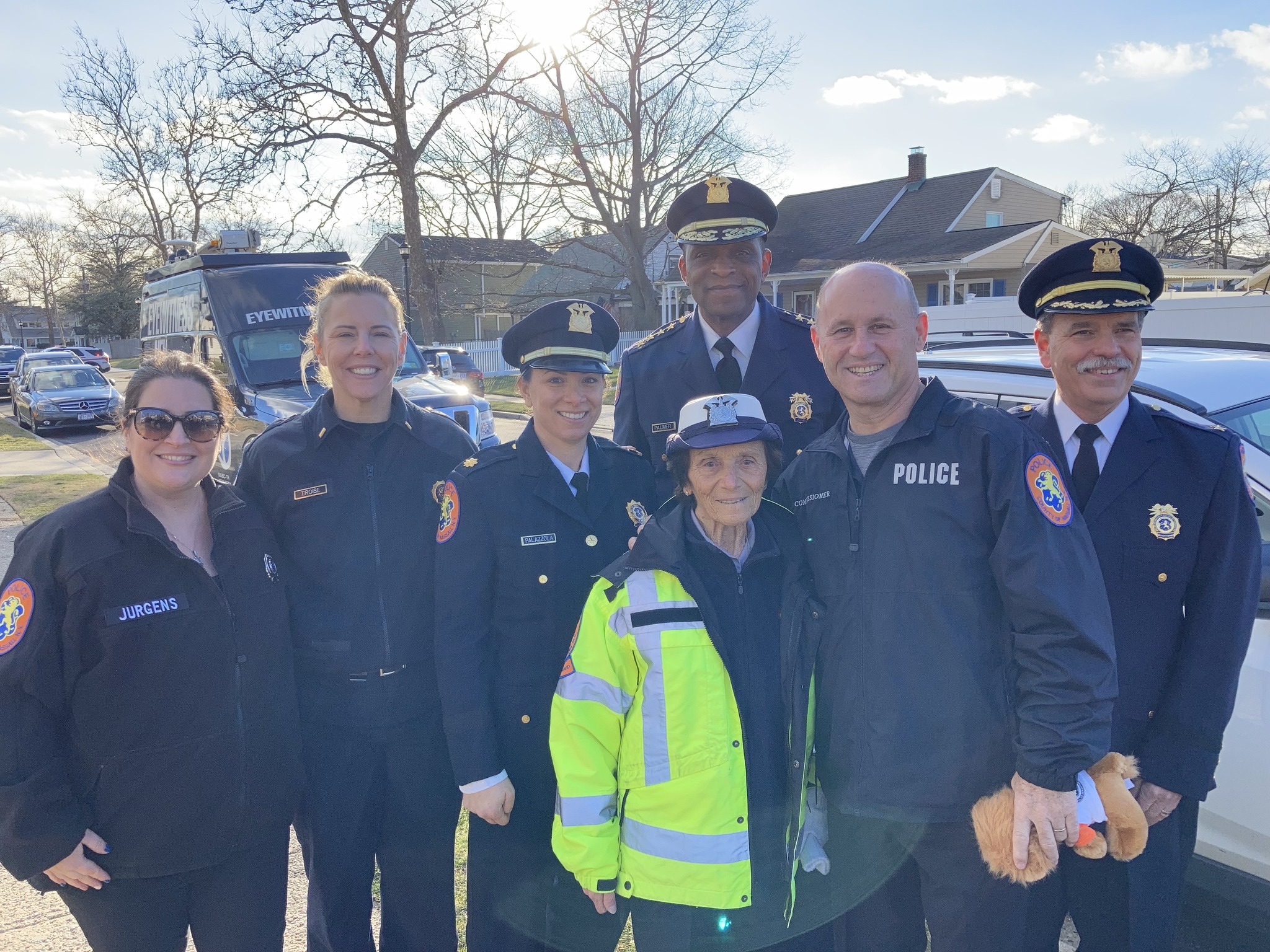 Nassau County Police Department/ Facebook
Louise Kobs has taken dedication to her community to a whole new level — and proven that age is only a number. The 91-year-old New York crossing guard, who joined the Nassau County Police Department in the role in November 1981, has only recently retired from her position after 41 years.
"If I can get up in the morning and cross my children, I'll be there. And I was," Kobs told Fox News last week. She later added: "My life feels so complete."
Nassau County Police Department/ Facebook
Once she became part of the force at age 50, Kobs didn't miss a single day of work. "I didn't want to disappoint them … They looked forward to seeing me when they turned the corner," the Long Island native said of the generations of students she helped at the crosswalk.
Kobs has even witnessed the children she once guided grow up to become parents, and has since helped their little ones cross the road safely. "Those were my children. I loved them all. I watched them grow up," explained Kobs, who was a stay-at-home mother of three prior to starting the job.
RELATED: Meet Bette Nash: The Longest-Serving and Oldest Flight Attendant
It was actually her daughter Debra who knew an officer at the police department and encouraged her to pursue the job. "I went down to the precinct, filled out the application, and I was on the job," said Kobs, who went on to call it "the greatest job ever. [I] never regretted it once."
Nassau County Police Department/ Facebook
Her devotion and love for the neighborhood has earned her praise from county officials who counted on her, including the county's police commissioner, Patrick Ryder. "I've had great cops that I've worked with, and I've had great civilians that I've worked with," he shared, "but she by far surpasses most because of her dedication."
While she will be missed at the corner of Violet Lane and Orchid Road, Kobs plans on "remaining active in her community," Fox reported.
"We should all take a little lesson [from her] about the importance of our jobs and what they mean to other people and not just ourselves," said Ryder. "This lady took her job to another level. She took pride in that corner.