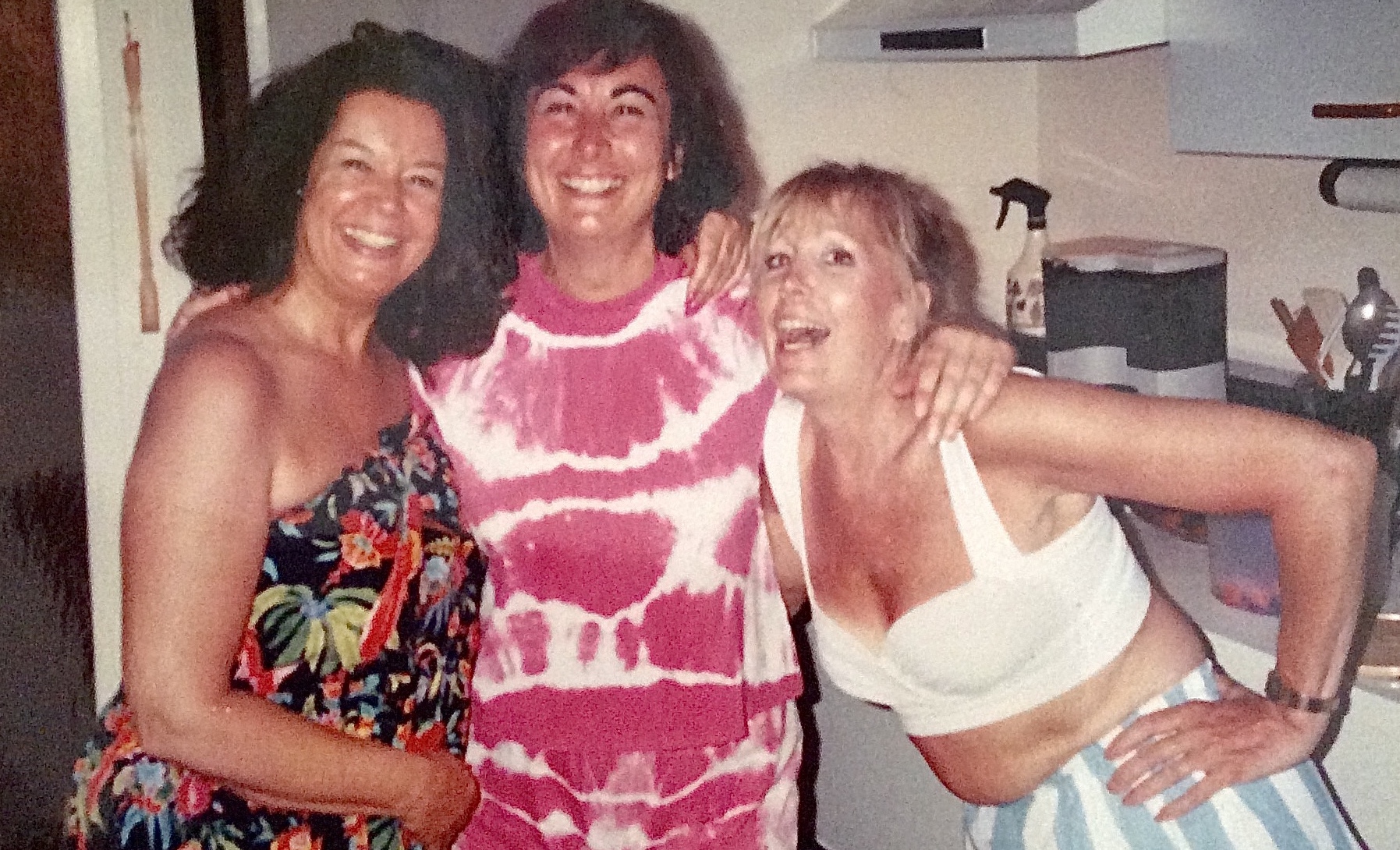 Courtesy of Monica Corcoran Harel
When journalist Monica Corcoran Harel shared an ad hoc personal ad titled "My mom has no friends" to Nextdoor last summer, she was hoping it might lead to a few meetups for her mother, Veronica Chaberski. Fast forward a year, though, and not only has the post bolstered Chaberski's social calendar, but it also prompted the formation of an online community — and motivated Harel to write a now-viral essay that triggered a Hollywood bidding war.
To chat with Chaberski, you'd find it hard to believe she ever needed the help. Quick-witted and gregarious, the 81-year-old New York native seems more the type to be holding court with a bevy of sassy broads than spending her time alone. But about two years ago, her relationships had started to shift.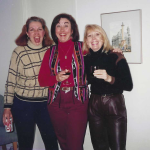 Courtesy of Monica Corcoran Harel
She'd been living in a vibrant Florida community, a frequent dinner party host and member of a women's club that put on a huge variety of activities. Then, the pandemic struck, sending everyone into lockdown. Her second husband died in September 2020, and her network started dwindling further: Some of her friends weren't up to going out, others had also been widowed or moved out of state. 
"So many structures in my life collapsed," Chaberski shared with Nice News. She decided to make a change, and in 2021, swapped coasts to live near Harel and her family in Los Angeles. The move wasn't a cure-all, though. In fact, she seemed more isolated than ever.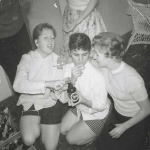 Courtesy of Monica Corcoran Harel
"I just watched her become more introverted, more withdrawn, less motivated to do anything," Harel, the founder of Pretty Ripe, a website and newsletter for women over 40, explained. "She just needed her peers, people who saw her as the dynamic woman she is, not necessarily a mom or a mother-in-law or a grandmother."
So she decided to help course-correct, sharing the post on Nextdoor about a year after her mom moved to town. Chaberski's reaction to the public announcement of her friendlessness? "I was fine with it," she said, adding, half-jokingly: "I wish she hadn't put my age, but she wouldn't rescind on that."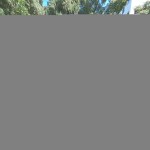 Courtesy of Monica Corcoran Harel
It worked. A meetup was planned and around a dozen women got together for an outdoor jazz night. The mother-daughter pair hosted another, more informal, gathering at a farmer's market, and are planning more. There's now a group on Nextdoor called "My Mom Has No Friends," with about 150 members, and a pal of Harel's is organizing something similar in New York. "Ultimately, it'd be great if this sparked some sort of movement," she said.
About a month after posting the ad, she wrote about the experience for The Cut. Soon, celebrities like Andie MacDowell and one of the Hadid sisters were reaching out to her, offering to help her mom make friends. The essay caught Hollywood's attention as well, triggering a bidding war that Mandy Moore and studio 20th Television ended up winning. Harel will write the series, which is being developed as a single-camera sitcom for ABC, with Moore attached as an executive producer.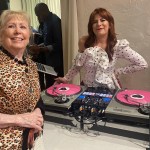 Courtesy of Monica Corcoran Harel
Best of all, Chaberski now has three great friends she met at one of those early meetups. In fact, when she spoke to Nice News for this interview, she was in the midst of planning a cabana day for "the girls" at her condo's pool. And she recently made another friend while out to eat with her pals on St. Patrick's Day.
"I'm going to continue to make an effort to meet women because there's always something wonderful about someone, you know? People are great. I love people," she said. "There's always something to find, to go away with and say, 'Boy, that was interesting,' or 'That person is on the right track.'"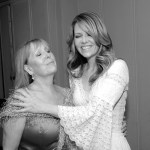 Courtesy of Monica Corcoran Harel
But she isn't limiting herself to just ladies who lunch. "I would like to meet a male and have a male friend," said Chaberski. "I would love that. To call me up and say, 'How do you feel about going to dinner tonight?'"
Reflecting on her journey over the last year, Harel shared: "Helping my mom make friends is the best Mother's Day gift I've ever given her. …Giving my mom the opportunity to live better, to have more interactions to really just be her vivacious self — I'm so glad that I did that."