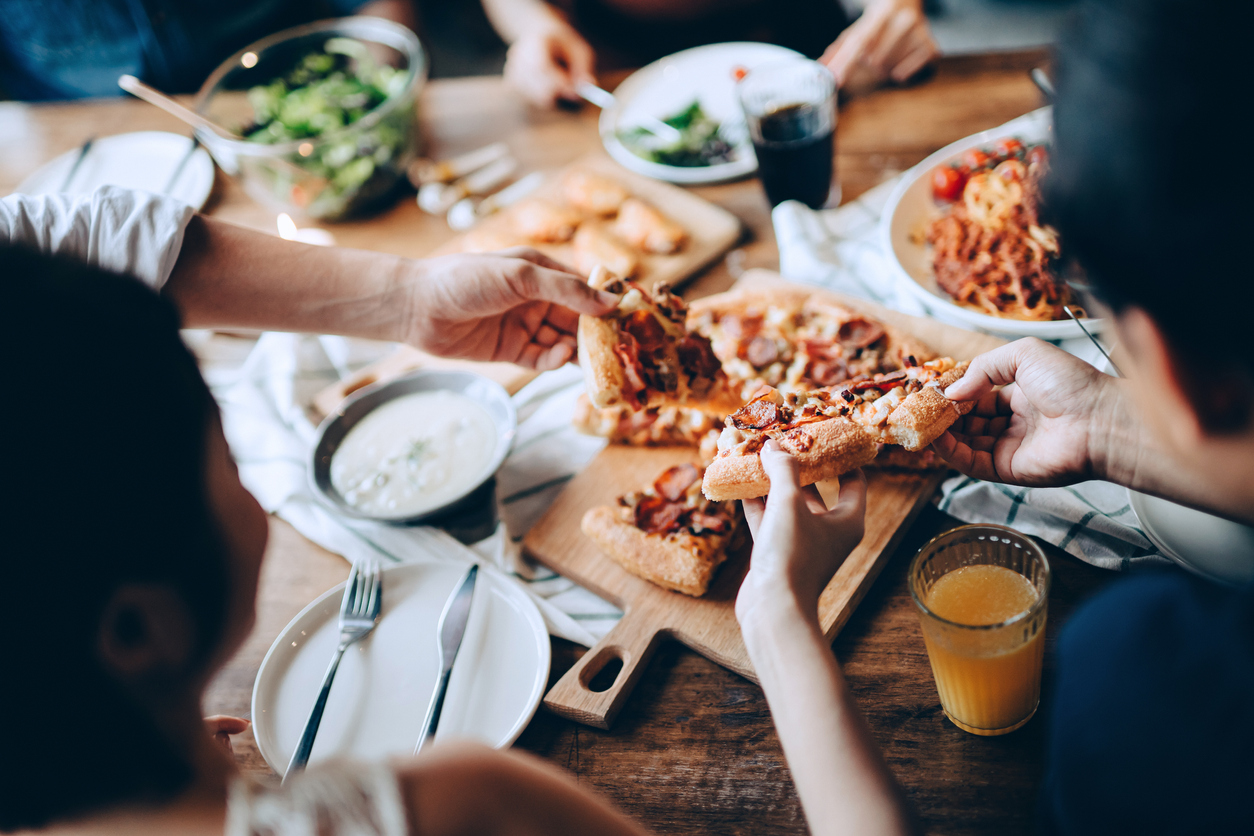 AsiaVision / iStock
Whether you prefer Chicago or New York-style, pineapple or pepperoni, stuffed crust or cauliflower, there's one thing the majority can agree on: Pizza is simply the best.
In celebration of National Pizza Month this October, pie makers nationwide are serving up delectable deals and cooking up cool contests.
Read on to find out about events near you.
Bertucci's 
Bertucci's is serving three new limited-edition brick oven pies available through October only. Options include sausage and broccoli rabe; roasted butternut squash; and potato and bacon. 
Blaze Pizza
At Blaze Pizza, customers can get a two-topping 11-inch pizza and a drink or dessert for just $10. You can also get an 11-inch one-topping pizza and a regular-sized fountain drink for pickup for $10.95; two BYO 11-inch pizzas, two fountain drinks, and two desserts for $26; or two large two-topping pizzas for $27. 
California Pizza Kitchen 
California Pizza Kitchen is expanding its repertoire with the release of its "first-ever burger," and to give the West Coast Burger a chance to shine, it's "boycotting" pizza during October, per NBC. Customers who order other menu items instead of pizza will get a coupon for a free 7-inch pizza to use for their next lunch or dinner order of $20 or more. 
Casey's 
Casey's, a large convenience store chain in the U.S., has a few deals this month. Per the company's website, customers can order a large pizza and get a second one 40% off; save $7 on two large specialty pizzas; or save $5 on two large single-topping pizzas. 
DiGiorno 
DiGiorno is running a National Pizza Month sweepstake, giving customers the chance to win a variety of prizes, including, of course, free pizza. The grand prize is the Ultimate Pizza Experience, which includes $5,000 for live pizza-centered events or a trip to Italy.  
Domino's 
One of the world's biggest pizza chains, Domino's is currently offering 20% off all online orders through October 16; the announcement came last month as part of its inflation relief deal. Any two or more menu items are also going for $6 for each carryout or $7 for each delivery.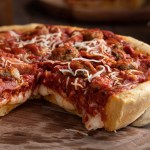 Hungry Howie's 
October is also Breast Cancer Awareness Month, and Hungry Howie's is supporting the cause as part of its annual Love, Hope & Pizza campaign. For every pizza sold in a pink box, the chain will donate to the National Breast Cancer Foundation. Since 2009, the company has raised $2.5 million for the cause. Also this season, Hungry Howie's is offering its Pumpkin Spice Howie Bread. 
Little Caesars 
Feeling fancy? Little Caesars customers can get a large Old World Fanceroni Pepperoni pizza — featuring more than 100 pepperoni slices — for $9.99. The company is also offering a $13.99 Crazy Combo NFL Meal Deal with an Old World Fanceroni Pepperoni pizza, a 2-liter soda, and a Crazy Combo. 
Marco's Pizza 
Marco's Pizza has a few deals running, including $3 off large Pepperoni Magnificos; large one-topping pies for $8.99; $3 off large specialty pizzas; and unlimited medium one-topping pizzas for $7.99 each. 
Papa Murphy's
This month, Papa Murphy's is giving away free pizza! Three daily winners will receive free pizza for a month, and the grand prize winner will get free pizza for a year; the contest ends October 16. Customers can also get 20% off a $20 order using code NPM20. 
In celebration of the spooky season, Papa Murphy's is also offering a special Jack-O'Lantern Pizza — made in the shape of a pumpkin with a pepperoni face — through Halloween. Plus, through October 16, customers can get a Triple Pepp pie, which has three types of pepperoni.
Pieology 
Pieology is giving triple Pie Life rewards this month, with orders of three Signature Pizzas in one or multiple transactions. The promo runs through October 31.
Pizza Hut 
Pizza Hut is celebrating the occasion by bringing back its Detroit-style pizza, a rectangular pizza with an airy crust packed with toppings, cheesy edges, and sauce on top, for the month. Detroit Double Pepperonis, Detroit Meaty Deluxes, and Detroit Supremos are available for $12. The Hut is also offering multiple other deals that are available through online ordering. 
Schlotzsky's 
Schlotzsky's is using National Pizza Month to debut some new pies, including a Bare Naked Pizza featuring a sourdough crust with no toppings or sauce, available for just $5. The chain has also added three new fully dressed pizzas: Meaty, Supreme, and Four-Cheese White Pizza, available for $8.79 and up. Plus, every Wednesday through October, Schlotzsky's Rewards members ordering in person, online, or through the app can get a free pizza with the purchase of a regularly priced pie. 
Streets of New York
The popular Southwest chain Streets of New York is offering 16-inch large one-topping pizzas for $20 all month with the code $20PIZZA. Every Monday, customers can also get 50% off any pizza with the purchase of one regularly-priced pie.