Terry Robinson/Flickr
Since 1988, the National Trust for Historic Preservation has generated a list of the "most endangered historic places" in the United States, and the 2023 iteration, containing 11 culturally significant spots, is out.
From the Chinatown districts in both Seattle and Philadelphia to a gas station in Arizona that dates back to 1929, these sites are at risk of being torn down by real estate developers or falling into permanent disrepair. But the National Trust's annual list was created for the very purpose of saving them, and it has a solid track record.
After the century-old Camp Naco in Bisbee, Arizona, was listed last year, it received over $8 million in grant funding and "is now being restored and programmed for community use," the trust's chief preservation officer, Katherine Malone-France, told NPR.
"The most endangered historic places list looks like America," Malone-France said. "It tells our layered and interconnected stories. Each site on it, of course, is a powerful place in its own right. But I think there are also common themes, like creativity and entrepreneurship, perseverance, cultural exchange."
She continued: "There are sites that are deeply sacred. All of the sites have multi-generational narratives, and there are sites where descendants are stewarding the legacies of their ancestors. There are sites that include tiny villages in rural areas, and there are sites that include neighborhoods and buildings in large cities and everything in between."
Check out each of the sites and read their descriptions (courtesy of the National Trust for Historic Preservation) below.
Osterman Gas Station | Peach Springs, Arizona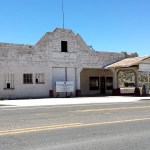 "Built in 1929, the Osterman Gas Station along Route 66 has been a focal point of the Hualapai Tribal community for generations. Extreme weather has damaged the already deteriorated building, and it needs stabilization and rehabilitation in order to continue to serve its community and the next generation of travelers. In consultation with experts, the Tribe is developing a preservation and reuse plan and raising funds to save the Hualapai-owned gas station."
RELATED: Archeologists Discover Roman Fortlet Dating Back to A.D. 142 Near a Scottish Elementary School
Little Santo Domingo | Miami, Florida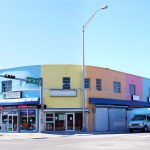 Allapattah Collaborative CDC
"Little Santo Domingo, the cultural heart of Allapattah, is a key commercial corridor in one of Miami's oldest neighborhoods. Growing development interest in Little Santo Domingo is leading to displacement, demolition, and rising rents. The Allapattah Collaborative hopes to encourage a more balanced approach to development and preservation while protecting the neighborhood's heritage and culture."
Pierce Chapel African Cemetery | Midland, Georgia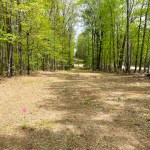 "Pierce Chapel African Cemetery, established circa 1828, is one of the oldest burial grounds for Africans enslaved at several plantations in Harris County, Georgia, and their descendants. However, the cemetery has deteriorated over time and suffered damage due to recent use of heavy construction equipment. The descendant-led Hamilton Hood Foundation is leading efforts to raise awareness about this significant place and preserve Pierce Chapel and its stories for future generations."
Century and Consumers Buildings | Chicago, Illinois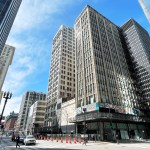 "As two iconic early skyscrapers along Chicago's historic State Street, the Century and Consumers Buildings contribute to the architectural significance of the area known as 'the Loop.' Yet they have sat vacant since the General Services Administration bought them in 2005 and are now being considered for demolition. Advocates are urging reuse options that could meet security needs of the adjacent federal courthouse while avoiding the buildings' wasteful demolition."
West Bank of St. John the Baptist Parish | Louisiana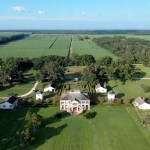 Williams Research Center of the Historic New Orleans Collection
"This 11-mile stretch along the Mississippi River in St. John the Baptist Parish includes historic villages, agricultural fields, and two plantations where the lives of enslaved people are studied and interpreted. But now port facility Greenfield Louisiana LLC has applied to the U.S. Army Corps of Engineers for a permit to build one of the largest grain elevators in the world amid the area's nationally significant cultural resources. A coalition of local and national advocates, including many descendants of people enslaved in the area, is advocating for the Army Corps to deny the permit or for the developer not to build the terminal."
Holy Aid and Comfort Spiritual Church | New Orleans, Louisiana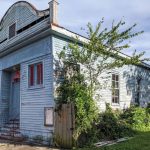 Preservation Resource Center of New Orleans
"Built circa 1880 in New Orleans' 7th Ward, this building was first home to the Perseverance Benevolent and Mutual Aid Society, with its main hall doubling as a jazz venue, and later, the Holy Aid and Comfort Spiritual Church of Eternal Life. Impacted by repeated hurricane damage, the remaining portions of the building are threatened with collapse. Working in partnership, the pastor and congregation of Holy Aid and Comfort and the Preservation Resource Center of New Orleans are seeking funding and support to stabilize the remaining historic fabric and reconstruct the rest of the building for congregational and community use."
RELATED: Remnants of WWII: The History Behind Britain's "Ghost Villages" That Have Become "an Accidental Tourist Attraction"
L.V. Hull Home and Studio | Kosciusko, Mississippi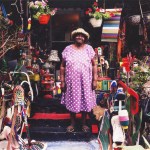 "African American artist L.V. Hull transformed her Kosciusko, Mississippi, home into a creative wonderland that attracted visitors from around the world. Though her artwork was relocated after her death in 2008 and recently conserved by the Kohler Foundation, her unoccupied house suffers from neglect, vandalism, and weather exposure. Filmmaker and Hull's friend Yaphet Smith has purchased the house and is partnering with other advocates with a vision to create an arts campus celebrating Hull's legacy. However, they need partners and funding to restore and revive the home as the heart of this broader project, where it will tell a unique, overlooked story of a Black woman in the South who claimed a space to pursue her full artistic vision."
Henry Ossawa Tanner House | Philadelphia, Pennsylvania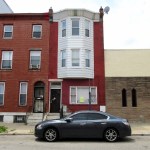 Justin Spivey/WJEAssociates
"Built in 1871, this North Philadelphia rowhouse was home to Henry Ossawa Tanner, an internationally recognized African American painter, along with many other Tanner family members with significant achievements. But gentrification is putting the neighborhood's Black cultural legacy and heritage landmarks such as the Tanner House — already seriously deteriorated — at risk of demolition or erasure. The Friends of the Tanner House and its partners are creating a long-term stewardship plan to reimagine the house's future."
Philadelphia Chinatown | Philadelphia, Pennsylvania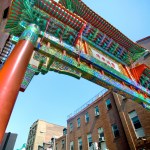 "As one of the oldest remaining active Chinatowns in the United States, Philadelphia Chinatown has been a vibrant community since 1871. But with the 76ers basketball team proposing to build an arena abutting Chinatown, advocates — including the Philadelphia Chinatown Development Corporation — are concerned that the development could further disconnect the neighborhood, discourage visitors, impact the local economy, displace residents and businesses, and ultimately contribute to the erasure of the area's cultural heritage. Neighborhood residents and leaders are encouraging arena supporters to listen to and invest in protecting the Chinatown community as they consider their options."
Charleston's Historic Neighborhoods | Charleston, South Carolina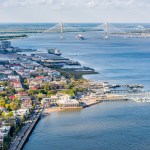 "Union Pier, a 65-acre waterfront site along the Cooper River in downtown Charleston, is former marshland that has been used for maritime shipping, industrial production, and port operations since the early 18th century. The pier's current owner, South Carolina Ports Authority, has proposed selling the land to a private developer for a new mixed-use district that could threaten the area's historic character, viewsheds, and climate resilience. Advocates and residents are encouraging the city government to start with a community-led vision for the site before the formal review of a specific development plan."
Seattle Chinatown-International District | Seattle, Washington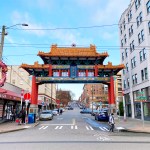 Washington Trust for Historic Preservation
"As one of the oldest Asian American neighborhoods on the West Coast, the Seattle Chinatown-International District (CID) has been a center of the city's Asian American life for more than a century. However, Seattle's Sound Transit is considering several transit expansion options that could impact transportation access and cultural preservation in the CID. Transit Equity for All, the Washington Trust for Historic Preservation, and the Wing Luke Museum are part of a coalition advocating for a more transparent, equitable process that reflects careful decision-making, centers the voices of the CID, keeps the community connected to transit, and protects the neighborhood's vitality and cultural heritage for future generations."
RELATED: Australia's Newest National Park Is Home to 550 Million-Year-Old Fossils: Take a Look