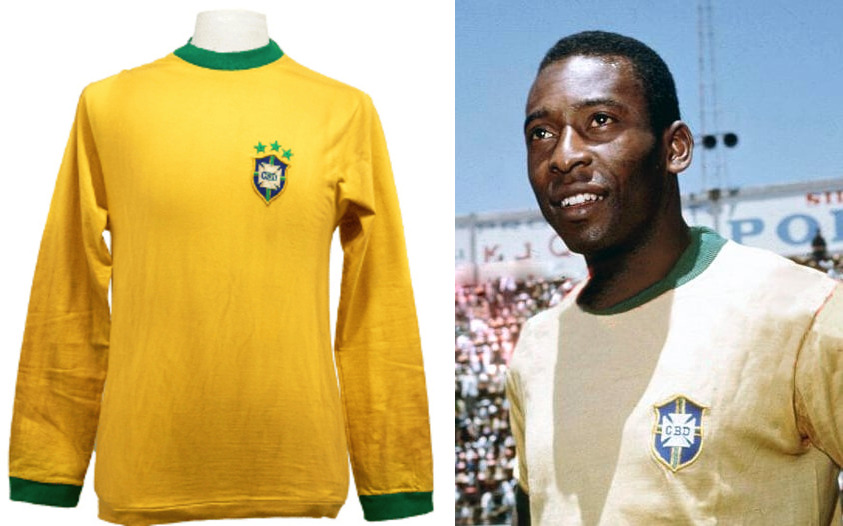 Hansons
Late Brazilian soccer star Pelé, dubbed "The King" for his legendary performances on the pitch, won his first World Cup in 1958 at age 17. He went on to take home two more and earn a Guinness World Record for the most career goals before retiring from the sport (referred to as football in many countries). The inspirational athlete died this past December, but his last Brazil shirt, prepared for his farewell international match in 1971, is now set to be auctioned in England and is expected to fetch up to $37,000.
The long-sleeved shirt was one of two Pelé was given to wear for his final game representing Brazil, which amassed a packed stadium of cheering fans. He went with the short-sleeved option, and gifted the other to the team masseur, Abilio Jose de Silva (nicknamed "Knockout Jack," or Nocaute Jack in Portuguese) in a show of gratitude for his work with the squad.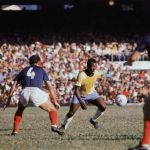 Currently, the item of clothing belongs to a 33-year-old restaurant manager who bought it from a private collector in 2020, but will go under the hammer at Hansons Auctioneers on February 15. That owner was prompted to part with the keepsake after witnessing the outpouring of admiration for Pelé after his death at age 82.
"Pelé changed everything. He turned football into art, into entertainment," Brazilian soccer player Neymar wrote on Instagram at the time.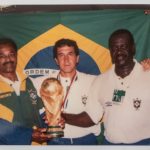 Honored many times over the years for his contributions to the sport, the celebrated forward was given an International Peace Award in 1978, and in 1999, the International Olympic Committee named him Athlete of the Century. Five years later, in 2014, the Pelé Museum opened in Santos, Brazil, per Britannica.
Charles Hanson, owner of the auction house, believes that a location like the latter would be an ideal home for the shirt, saying in a statement that it "deserves a fitting resting place, preferably on public view, perhaps in a sports museum."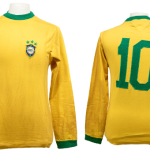 He added: "It represents the end of an era for an illustrious player. It also marks the enormous contribution Pelé made to his national team and football as a whole. He was adored by millions and inspired millions."