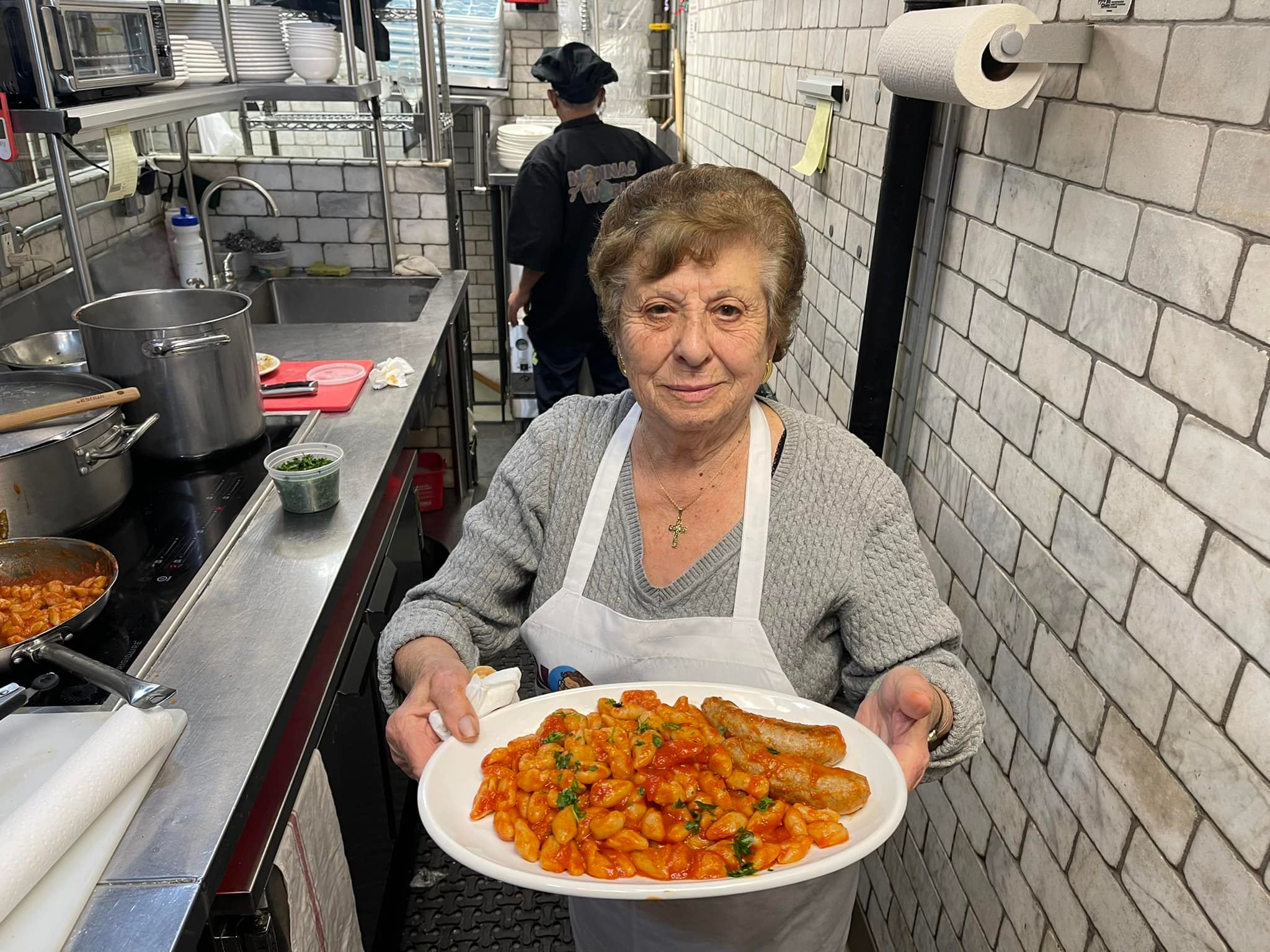 Enoteca Maria/ Facebook
There's something special about the taste of grandma's cooking. And Enoteca Maria is all about capturing that something special. The Staten Island, New York, restaurant invites and employs real grandmothers from countries around the globe to cook their family recipes.
"Growing up I realized that my grandmother had been the repository of our family culture and identity. And I found out that, like her, millions of grandmothers all over the world pass down their heritage to their grandchildren," owner Joe Scaravella, who opened Enoteca Maria 16 years ago, explains on the restaurant website.
Scaravella began with the goal of sharing the culinary prowess of Italian grandmothers, or "nonnas," like his own, and has since expanded to feature other cultures, including recipes from Puerto Rico, Peru, Trinidad and Tobago, Greece, and Hong Kong. The grandmas in the kitchen are all lovingly referred to as nonnas, though, regardless of their country of origin.
"We are not chefs. We are just grandmothers (who are) sharing our culture," Maral Tseylikman, who hails from Azerbaijan and has been cooking at the restaurant for the past seven years, told Today in March. Her compatriot Maria Gialanella, from Italy, has been adding her own flavor to the establishment for a decade. "I'm making lasagna. I'm making meatball. I'm making rabbit. I'm making so much fish, everything," she said.
"Many times, these women are empty nesters, their husbands have passed away. Their children have moved out," Scaravella explained. "So, they're really looking for an outlet and they have it here. And you know, if they're not hugging me, they're hugging their customers."
Speaking to Travel + Leisure in February, Scaravella emphasized his belief in the power of food to unite people: "Coming off a very divisive period in history, it really helps to bring down those barriers in the same way music and art does," he told the outlet. "It helps you engage with another culture without even realizing it, so that your personal biases, whatever they may be, are not in the forefront anymore."
And Enoteca Maria, named in honor of Scaravella's late mother, has also made it possible for grandmothers and their loved ones to participate in its cultural exchange, even if they can't make it to Staten Island. Anyone can submit a family recipe to the virtual "Nonnas of the World Book," made up of entries from the public — click here to check out the recipes and contribute one of your own.