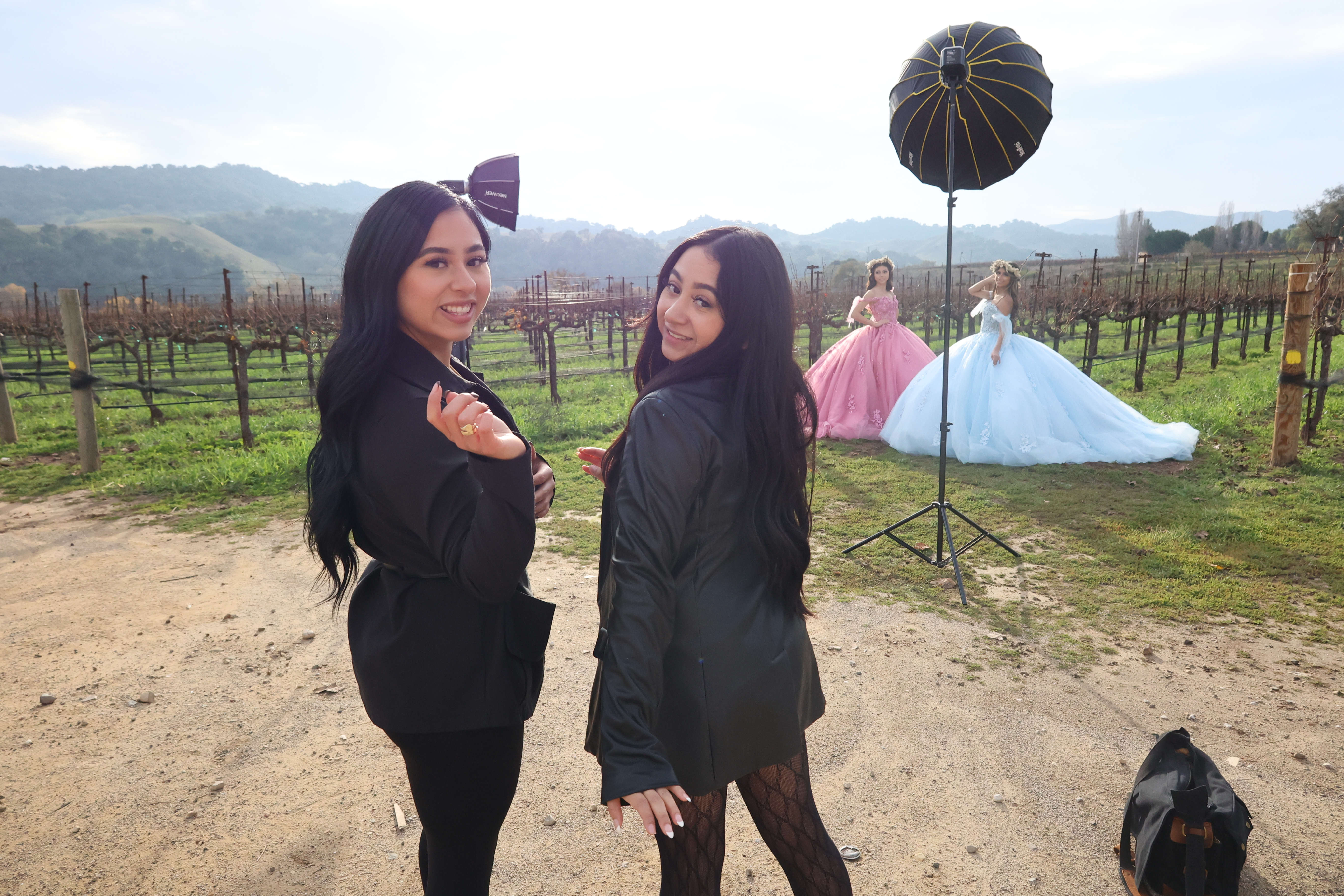 Moda 2000
Two savvy sisters have used their social media prowess to turn their family's dress store into a viral sensation.
Gipsy Rodriguez, 25, and her younger sister Gelssy, 23, grew up in and around their parents' brick-and-mortar clothing store, Moda 2000 — at one point even living in it when times were tough financially. These days, though, the family's business is thriving, thanks in no small part to the siblings' marketing abilities (which they say they got from their mom).
The shop — which primarily sells quinceañera dresses — has 3.3 million TikTok followers, another 246,000 on Instagram, and boasts its own YouTube series, entitled "Quince Empire." But more importantly, it has become a safe space for young girls to come into their own.
Moda 2000 began as a women's casual apparel store in 1990, founded by Gelssy and Gipsy's parents, Gina and Jorge Rodriguez, after they immigrated to the United States from Mexico. But as Gina helped her teenage niece shop for a quinceañera dress, back when the sisters were children, she was disappointed by how "hostile" so many store environments seemed. She realized she had an opportunity to make a difference with her own business: She'd give young teen girls an experience to remember — offering ornate dresses, taking photos, and overall creating a friendly place to prepare for the big day.
Today, making memories is part of what drives the sisters. "These girls are waiting for this day for, like, ever. [Your quinceañera] is like, all you talk about in the Hispanic culture," Gipsy told Nice News of the celebratory event when a girl turns 15.
To help out, the sisters, who have been working in the store since they were young, took on more responsibility around seven years ago, they estimate. They also started posting pictures and fun videos to social media, generating their now massive audience.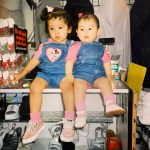 "Eventually, you know, girls started coming in, and we would ask them, 'Oh, how did you hear about the store?' And they would always say Instagram or YouTube. And now it's a lot of TikTok. Basically everything is TikTok now," said Gelssy.
While ensuring the store's success is important, providing a place where girls can feel good about themselves is perhaps equally so to the Rodriguezes. Gelssy added, "We want this place to feel like a safe space, and we never want any girl to feel like she doesn't look beautiful or anything like that. So that's always our priority when we're ordering our inventory, that we make sure we have an inclusive range of sizes."
And although they work with glitz and glam, running a business as a family isn't always smooth sailing — "I quit like, five times and I think my mom fired me once," Gelssy joked — but they are in it together.
"It's just a beautiful process that we get to see," Gipsy said. "We watch these girls grow up, basically." She added, "I think it has a lot to do with our family values. … At the end of the day it's a full circle moment — we do this as a family and we're also uniting families."