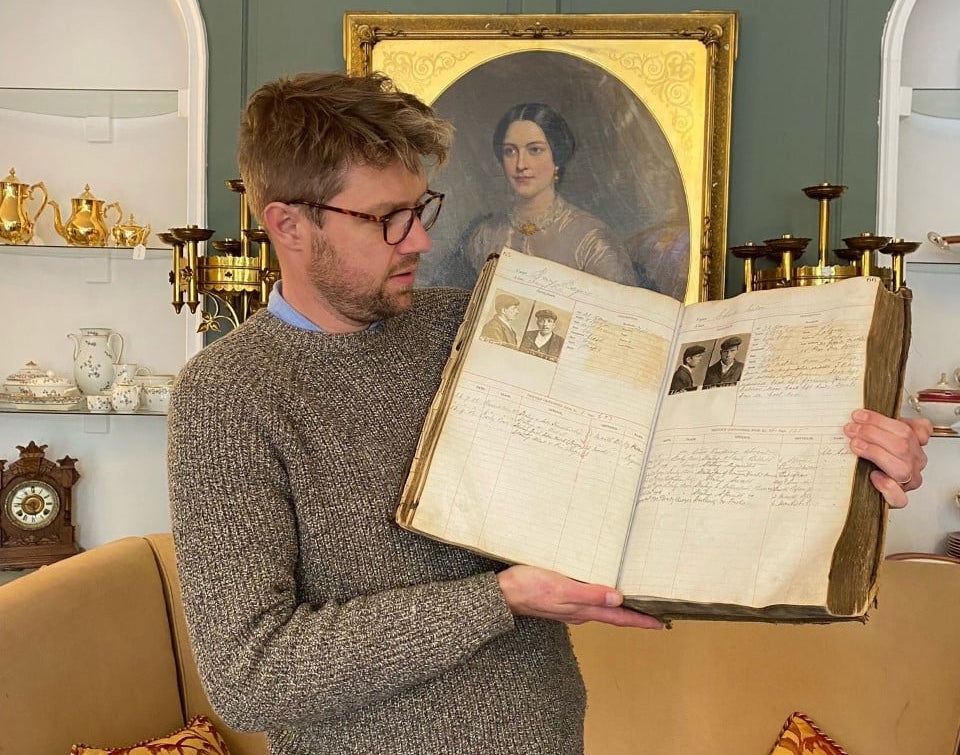 Hansons
A book of Victorian mug shots is now on the third leg of its long life, though it doesn't possess a history quite as storied as the people whose photographs plaster its 500 pages. Saved from being tossed in a dumpster four decades ago, the ledger covers criminal records from all over England during the period between 1890 and 1920. On October 19, it sold at auction for over $11,800 — a figure over three times as much as expected.
"I am very happy with the result. To say I was pleasantly surprised is an understatement. I was flabbergasted," the private seller, a 53-year-old engineer from Staffordshire, said in a statement per Hansons auction house, which facilitated the transaction.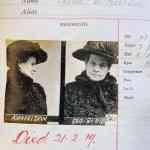 The entries include the mug shot and case details of Alice Wheeldon, who was convicted in 1917 of conspiracy to murder former British Prime Minister David Lloyd George. Wheeldon was a suffragist and anti-war campaigner who many now regard as a hero unfairly targeted for her political beliefs. As recently as 2019, efforts were underway to have her charges posthumously evacuated, Antique Collecting Magazine reports.
Other charges in the book are far less serious than the one Wheeldon faced. "Some convictions seem shockingly petty, such as 'stealing a tin of pineapple,' 'stealing a bag of soot,' 'stealing growing apples,' and some are bizarrely vague, like 'incorrigible rogue,'" Jim Spencer, Hansons' book expert, commented, adding that the ledger offers a glimpse at both the social mores and class structures of Victorian England.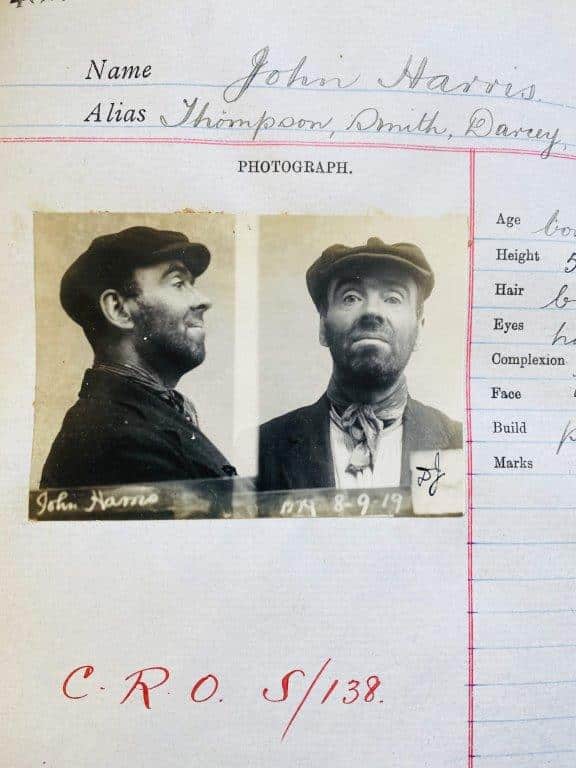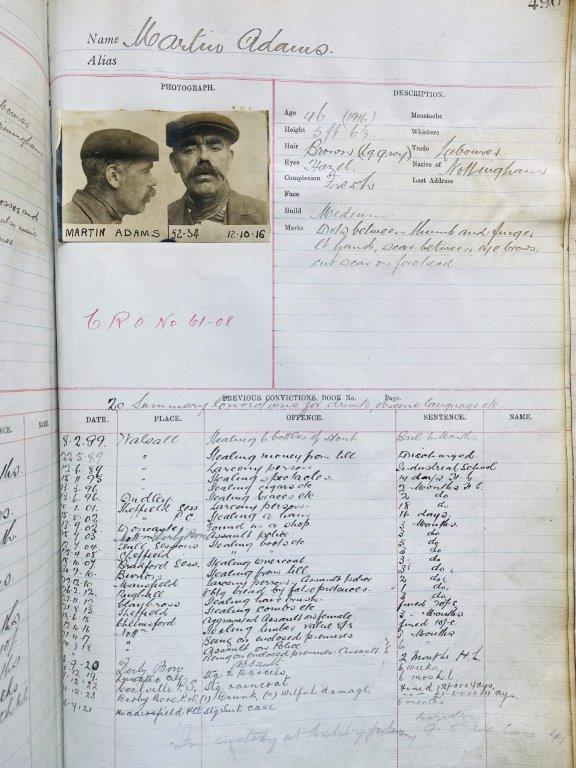 "There is a sense of societal division between the majority of criminals dressed in cloth caps, stealing food and clothing, and the occasional gentleman wearing a bowler hat charged with embezzlement," he said.
The seller had been given the book over 30 years ago by his father, an officer with the Derby Borough Police at the time. "The station was clearing out some garages and store rooms at an old police station on St Mary's Gate in Derby. My father saved it from being thrown into the skip. He thought it was too interesting to end up in landfill," he said.
Charles Hanson, the auction house owner, is "absolutely thrilled" by the outcome. "It was an amazing result for an incredible find," he said, adding, "The fact that it sold for so much underlines its importance as a unique, raw primary historical resource."