nick1803/ iStock
We shared some of the world's friendliest cities in June, and now we're back with the most livable. Per the Economist Intelligence Unit's latest Global Liveability Index, Vienna is once again in the top spot.
The Austrian capital city "retained its crown this year, thanks to its unsurpassed combination of stability, good infrastructure, strong education and healthcare services, and plenty of culture and entertainment," per a press release.
The 2023 Global Liveability Index analyzed locales based on 30 indicators across five categories: stability, measuring crime rates and threats of civil and military unrest; healthcare, measuring the quality and availability of private and public healthcare; education, measuring the quality of private and public education; culture and environment, measuring areas like food and drink, social or religious restrictions, and sporting availability; and infrastructure, measuring the quality and availability of public transportation, housing, roads, and more.
Each of the 30 indicators is rated as acceptable, tolerable, uncomfortable, undesirable, or intolerable. In essence, the report "quantifies the challenges presented to an individual's lifestyle in 173 cities worldwide," according to the EIU.
The index also found that the world's cities are becoming more livable on the whole, with healthcare scores seeing the most improvement, and education, entertainment, culture, and infrastructure all increasing as well. The average score this year is 76.2 out of 100, up from 73.2 in the 2022 report and a 15-year high.
Stability was the only category to slightly decline, "reflecting instances of civil unrest in many cities amid a cost-of-living crisis, as well as an uptick in crime in some cities," the company shared.
"The removal of COVID-related restrictions has overall boded well for global liveability in 2023. Education has emerged stronger with children returning to schools alongside a significantly reduced burden on hospitals and healthcare systems, with some notable improvements in cities across developing economies of Asia and the Middle East," said Upasana Dutt, the head of the livability index.
She added: "As the world's political and economic axis continues to shift eastwards, we expect the cities in these regions to move slowly up our liveability rankings."
Scroll to see the rest of the top 10 most livable cities, spanning four continents, and click here to download a free summary of the entire report.
Vienna, Austria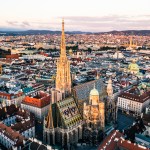 Copenhagen, Denmark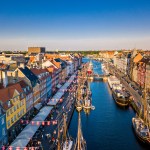 Melbourne, Australia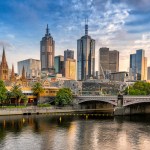 GordonBellPhotography/ iStock
Sydney, Australia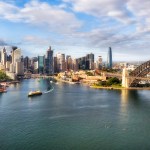 Vancouver, Canada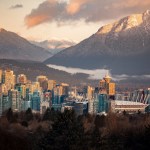 Zurich, Switzerland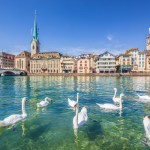 Calgary, Canada
Geneva, Switzerland
Toronto, Canada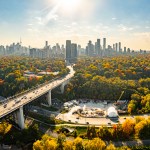 Osaka, Japan
Auckland, New Zealand