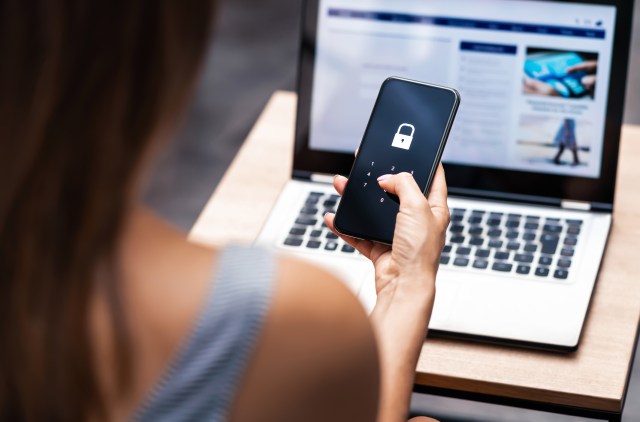 Hero Vesalainen/ iStock
Spring is officially in full swing: The days are lengthening, reminders to declutter and clean abound, and … it's tax season!
While the deadline to file federal taxes is usually April 15, the IRS announced that it would be pushed this year to April 18 in observance of two holidays. If you've been affected by a natural disaster in the last year, you might also qualify for an extension. For example, some California residents and businesses impacted by the recent winter storms qualify to file and pay taxes by October 16.
Whether you dread the arrival of Tax Day or you're ready for your refund, tax season is a time when lots of financial and personal information is processed online — and sadly, that makes it a time when tax scammers and cybercriminals are looking to take advantage of tax payers. According to the Federal Trade Commission (FTC), incidents of fraud increased by 70% nationwide in 2021 compared to 2020, resulting in a loss of more than $5.8 billion.
To help protect your privacy and avoid falling victim to scammers this tax season (and the rest of the year), we've rounded up some general security tips. We also recommend talking with a trusted source or finance expert for safety tips tailored to your personal situation.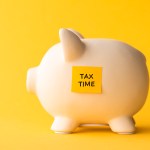 1. Opt in to Multi-Factor Authentication
You've probably seen multi-factor authentication as an option when logging into different online services. This usually involves adding your mobile number or a different email address so that you can receive a unique code before logging in. It could also look like answering a security question or adding a scan of your fingerprint.
For an extra layer of protection, consider using Authy or Google Authenticator, both of which are designed to give you even more defense against cybercriminals.
Tip for tax season: Request an Identity Protection PIN (IP PIN), a six-digit number that prevents someone else from filing a tax return using your Social Security number or Individual Taxpayer Identification Number. This pin is known only to you and the IRS.
2. Use Stronger Passwords and a Password Manager
If your passwords have been the same for decades, or they involve something like your middle name and the year you were born (we've all been there!), it's time for a change. The FTC recommends making your passwords long and avoiding common words. It's also advised to not reuse passwords.
Make your life easier with a password manager that will keep track of all of your login information credentials. Simply put: "A password manager (or a web browser) can store all your passwords securely, so you don't have to worry about remembering them," the U.K.'s National Cyber Security Centre website explains. "This allows you to use unique, strong passwords for all your important accounts (rather than using the same password for all of them, which you should never do)."
Tip for tax season: Consider registering an account with IRS.gov so you can prepare for tax filing and monitor information. Be sure to make a unique password for this account and then save it in your password manager.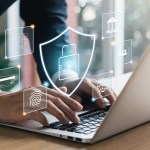 3. Beware of Phishers
The FTC also recommends being wary of callers trying to trick you into giving away personal information. Sometimes scammers will pretend they're with an organization you're familiar with and devise a made-up need for you to give them your personal information. If you get one of these phishing emails or texts, you can report it.
"Be suspicious if someone contacts you unexpectedly online and asks for your personal information. It doesn't matter how legitimate the email or website may look. Only open emails, respond to text messages, voice mails, or callers that are from people or organizations you know, and even then, be cautious if they look questionable," the FDIC website recommends.
"If you think an email, text message, or pop-up box might be legitimate, you should still verify it before providing personal information," the FDIC adds. "If you want to check something out, independently contact the supposed source (perhaps a bank or organization) by using an email address or telephone number that you know is valid, such as from their website or a bank statement."
Tip for tax season: Be especially on high alert during the tax filing months, as it's known to be an opportune time for scammers to try and take advantage of people. Also, keep in mind that the IRS doesn't initiate contact with taxpayers via email, text, or social media to request financial or personal information.
4. Download Software Updates
While updates can sometimes feel never-ending, they could be providing valuable protection against security threats. According to CNBC, "delaying the latest software update puts phone users at greater risk of personal information being hacked." The outlet also reported that Cybersecurity experts advise not to wait any more than a week after an update is available to install it.
Tip for tax season: Make sure all of your devices' software updates are current, from your phones and computer to your Wi-Fi router.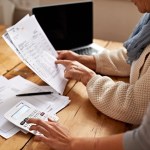 5. Back Up Your Documents, Including Tax Records
According to the IRS, records should be kept for "three years from the date you filed your original return or two years from the date you paid the tax, whichever is later." Ease your mind by backing up your documents in cloud storage or on a hard drive.
Tip for tax season: If you keep physical copies of your tax documents, make sure they're kept somewhere safe and shred any extra documents before throwing them away.
6. Use Secure Wi-Fi
Public Wi-Fi and computers can leave you in a vulnerable position with fraudsters any time you share personal information over the internet, but especially during tax season. If you can, file your taxes using your own internet or the internet of someone you trust.
Tip for tax season: After you finish and submit your taxes, consider changing your Wi-Fi password. Some cybersecurity experts recommend changing it every year, so you may be overdue for an update — or make sure your password is strong and memorable.
RELATED: April 2023 Night Sky Guide: A 2,700-Year-Old Meteor Shower, a Pink Moon, and More!