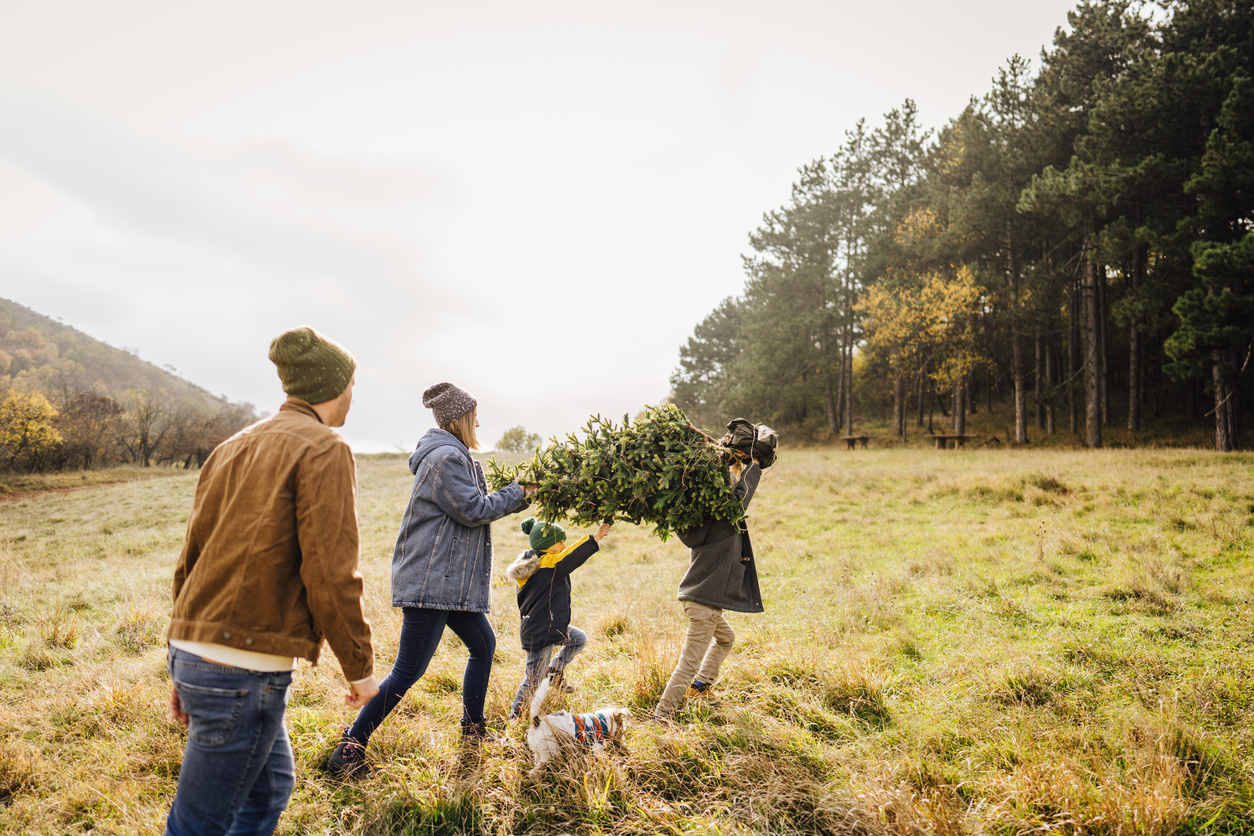 AleksandarNakic / iStock
'Tis the season for merry decorations, and for those who celebrate Christmas, a tree is arguably one of the most important and iconic holiday trimmings.
If you're in the market for a real tree — and the incredible piney scent it brings to any room — consider cutting down your own from one of the country's national forests through the U.S. Department of Agriculture's permit system. The program, in its third year, helps people find a Christmas tree while also keeping the forests healthy and plentiful.
"Many families are discovering their local forest for the first time to bring home their special holiday tree," USDA Forest Service Chief Randy Moore said in a statement. "These experiences help connect people to their local national forest and become treasured family memories."
To secure a Christmas tree permit, head to Recreation.gov/tree-permits and search for a national forest near you. From there, you can purchase and print out a permit, which you will need to bring with you on tree-cutting day. The recreation page for each forest also contains additional important information regarding where you can cut down trees and what to look for in finding the right one.
Cutting down trees solely for decoration may seem destructive to nature, but the foraging is actually quite beneficial to the overall forest ecosystem. Plus, the trees that are primed to be removed are typically thinner and smaller than others in the forest around them — ideal for taking home and decorating with ornaments and lights.
"The permit system helps to thin densely populated stands of small-diameter trees," a USDA press release reads. "Local forest health experts identify areas that benefit from thinning trees and tend to be the perfect size for Christmas trees. Removing these trees in designated areas helps other trees grow larger and can open areas that provide food for wildlife."
And the program is even better if you happen to have a young'un in your life: all U.S. fourth graders with an Every Kid Outdoors pass can get a free Christmas tree permit by entering their pass number on the recreation website.
Happy tree hunting!