AlbertoLoyo / iStock
Winemaking has been around for a long time — at least 8,000 years, give or take, according to archeological evidence. As with most crop-reliant industries, climate change is starting to impact wine production due to extreme weather and rising temperatures. Increased heat has been causing grapes to mature faster, resulting in higher alcohol content and weaker colors and aromas.
But, according to a recent article published by Reuters, a research laboratory located in La Rioja, Spain, is determined to utilize the latest scientific techniques to salvage the future of winemaking.
There's a lot on the line — or shall we say, vine — for Spain, the world's third-largest wine producer following Italy and France: Its winemaking industry is valued at just under $5 billion, per the outlet. The Rioja region of North Central Spain in particular — which includes the provinces of La Rioja, Alava, and Navarre — encompasses roughly 157,000 acres of vineyards.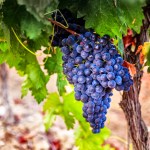 Salima Senyavskaya / iStock
Outside of La Rioja's capital, Logroño, researchers at the Instituto de Ciencias de la Vid y del Vino (Institute of Vine and Wine Sciences, or known by its Spanish acronym ICVV) have been hard at work studying the genomes of grape varieties in the region, with an eye toward identifying which grape types are more resistant to climate change.
According to ICVV Director Jose Miguel Martinez Zapater, the publicly-funded lab is the only one in Spain, and one of only a few in the world, that has been conducting full molecular analysis of vines for this purpose. Their findings are helping to shape a brighter future for winemakers who've been hard hit by the effects of climate change over the past several years. In the province of La Rioja specifically, production has decreased by 5-10% over the past four years because of less rainfall and higher temperatures.
"The technique of resequencing genomes allows for the identification of specific mutations responsible for diseases in human populations," according to Zapater. "The same technology is applied for grapevines, but we are looking for traits that can make the vines be better adapted to environmental conditions."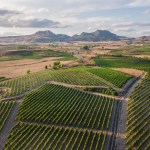 Genetics researcher Pablo Carbonell said the Institute has been encouraging winemakers to plant certain types of vines that have proven to be "more adaptable to climate change conditions." It seems that mature vines are more viable thanks to their genetic diversity, with vines that are 35 years old or older showing greater resilience than younger ones.
A local vineyard not far from the ICVV serves as a "scientific bank" of sorts — for the past three decades, vines up to 100 years old have yielded cuttings that are then planted. Recovering older grape varieties with long ripening times, and crossing varieties, are other approaches being utilized by the researchers.
This year, the ICVV began producing wine experimentally, and thus far the results are worthy of offering up a celebratory toast to: the "climate-resilient vines still yield good wine," Reuters reported. As scientists continue to apply the latest technologies and strategies to the task, cautious optimism remains the order of the day for winemakers and wine lovers the world over.
RELATED: How Mexico's Locals Are Trying to Save Its Historic "Mexican Caviar"