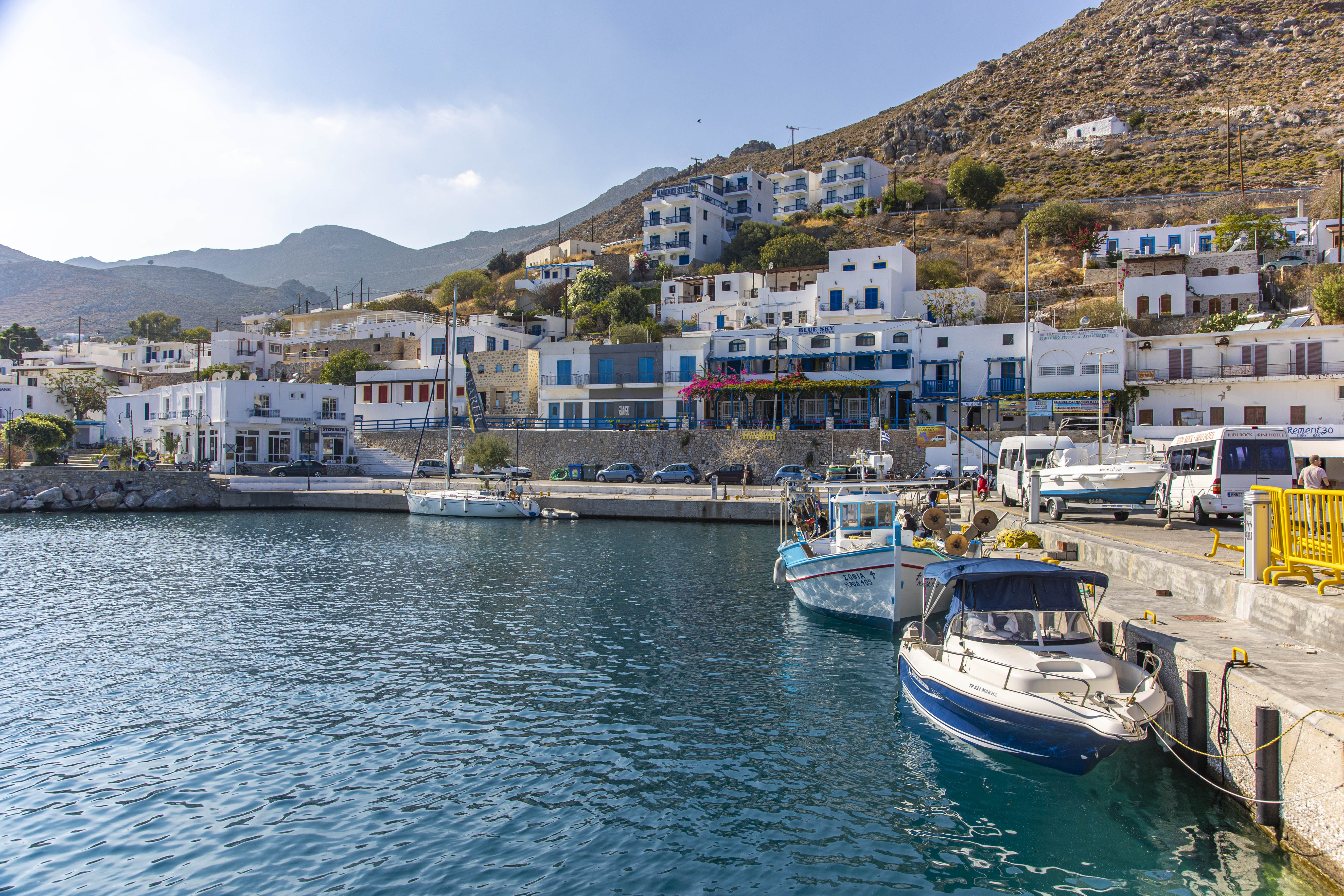 Nicolas Economou/NurPhoto via Getty Images
Unlike Corfu or Santorini, Tilos likely hasn't popped up in your social media feed. But the tiny Greek municipality in the Aegean Sea has made a big name for itself: It's the world's first zero-waste island.
Tilos accomplished this monumental feat in early July after two years of efforts by local authorities and community members, with support from Polygreen, a waste management company that focuses on green solutions, per a Mission Zero Academy press release.
Before the Just Go Zero Tilos project began, the island had already received designation as a national park and achieved energy sufficiency with renewables, such as solar and wind, according to Positive.News and Yale Climate Connections. Still, trash was a significant issue.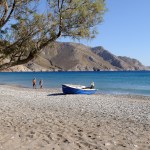 Joan gravell / Alamy Stock Photo
The island has about 350 residents, but the population more than doubles during the summertime, when visitors flock to its serene beaches and historic villages. In 2021, the community sent 87% of its waste to a local landfill, which, due to the lack of an efficient sorting system and a growing tourism industry, prompted authorities to consider expanding it.
Instead, the municipality, with help from Polygreen, began working toward an eco-friendlier future by educating residents about waste reduction and sorting. They eliminated trash bins and instead provided each household with containers for compost, recyclable, and non-recyclable waste and implemented a door-to-door collection system. In addition, households received personalized QR codes to help sort, track, and log their contributions via a smartphone app. Visitors also do their part and receive instructions on waste management during their stay, according to a video from the World Economic Forum.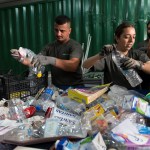 Marios Lolos/Xinhua via Getty Images
Today, Tilos has achieved a nearly 90% recycling and composting rate, one of the highest in the world. No trash bins are on the island, and the Centre for Circular Innovation has replaced the landfill, which is being cleaned up. The new facility includes a composting section and 15 sorting mechanisms, per Balkan Green Energy News. Items that aren't compostable, recyclable, or repairable are transformed into raw materials for fuel, construction, or creative projects.
"Recyclables are sorted and baled, food waste is turned into fertilizer, and non-recyclables are sent for waste-to-energy conversion," a WEF video explains of the Centre for Circular Innovation. "Old garments, appliances, and furniture go to the Centre for Creative Upcycling to be repaired or reused or become materials for art."
Marios Lolos/Xinhua via Getty Images
Tilos' mayor Maria Kamma Aliferi said the island has launched a "green revolution beyond comparison," per Balkan Green Energy News, setting a sterling example for sustainable tourism and development.
"We are here not only to deal with challenges but also to create beautiful things," Kamma said in a Just Go Zero Tilos project video campaign.
Besides beautifying the community, the initiative has created new jobs in sustainable tourism, agriculture, and energy, Kamma told Positive.News.
It has also helped to safeguard the island's delicate ecosystems and wildlife.
The isle and its 16 islets are home to numerous animal species, including the rare Bonelli's eagle and Eleonora's falcon, and approximately 400 types of herbs and flowers, including eight rare orchids, according to VisitGreece.gr and Natura.org. It's also an important stopover for birds migrating between Europe and Africa.
"What is happening in Tilos is truly a revolution," George Hatzimarkos, Governor of South Aegean Islands and chairman of the Solid Waste Management Agency of South Aegean, said in the press release. "We do not wait for the future to come, we plan it in advance and make it happen today through our actions."