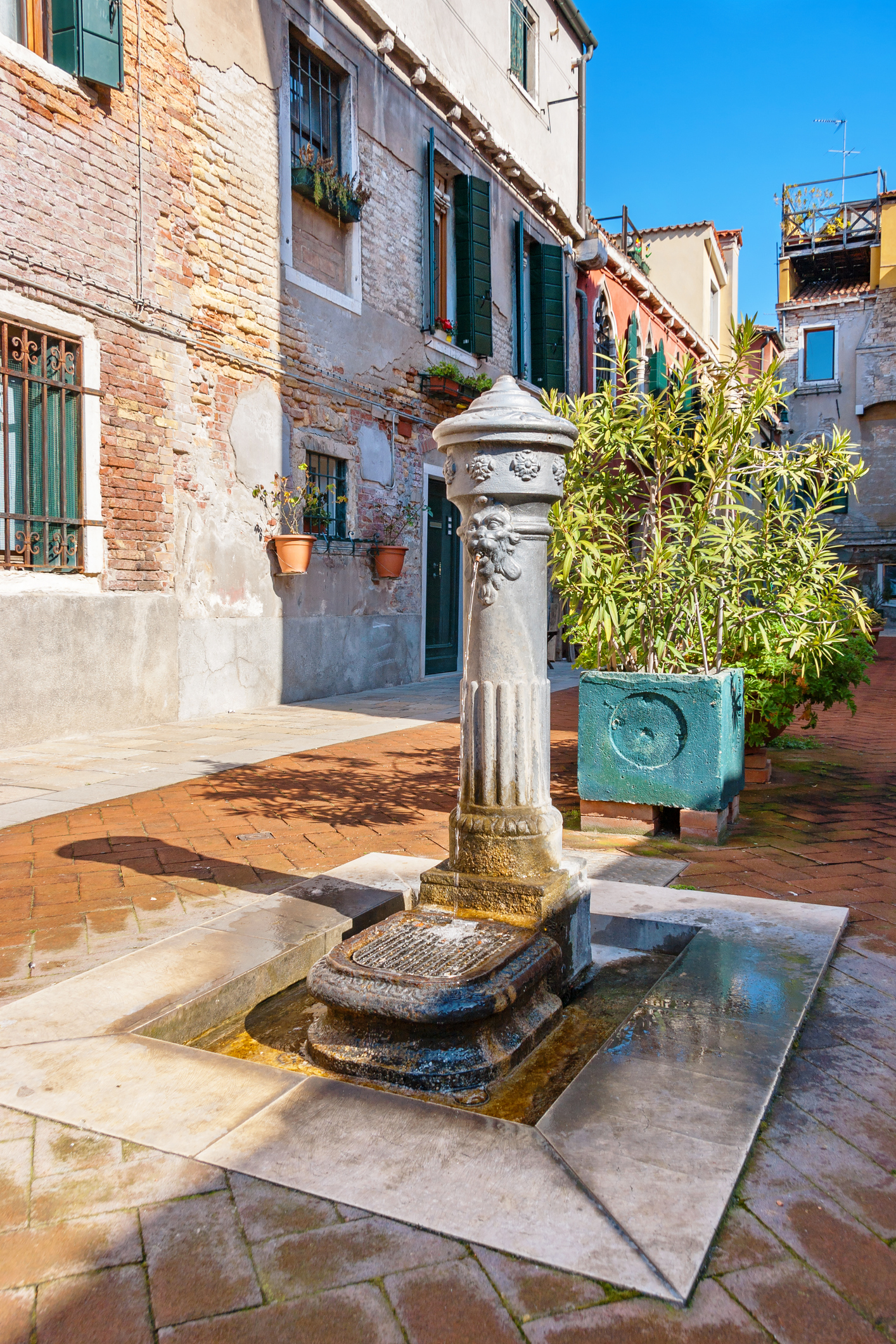 Arsty / iStock
As humans stayed home during the peak of the pandemic, air, water, and noise pollution improved in certain places around the world, according to many studies. But now that travel and tourism are ramping back up, areas that had a reprieve from human impact are seeing the return of large crowds. To mitigate its visitors' carbon footprints, Venice, Italy, has put a plan in motion: A campaign has been launched in the popular destination city asking guests to drink from its many fountains rather than from single-use plastic bottles.
Venice, which is particularly vulnerable to flooding due to rising sea levels, welcomes millions of tourists each year — in 2019 alone, 5.5 million people traveled to the city, which has a population of less than 300,000. That tourism is responsible for up to 40% of the Italian locale's total waste production, according to the city council.
The new campaign hopes to lower that last number and prevent plastic bottles from ending up in the city's famous canals. Venice Tap Water is focused on making it easy for people to find and use the 126 water fountains, which are located approximately every 100 meters, city council architect Alberto Chinellato told Euronews. "Encouraging the use of free drinking water produces less waste … but also brings fewer bottles in the historic center, which means less pollution and less transport," he said.
To help out, water distribution company Veritas has developed a free mobile app that uses GPS to direct users to the fountains closest to them. The Venice Tap Water website also includes an interactive map listing every fountain.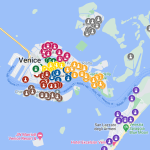 Venice Tap Water / Google Maps
Venice resident Gioele Romanelli is taking a more tangible approach to supporting the campaign. He designed his own printable map that he hands out to guests at Hotel Flora, which he owns and is located behind St. Mark's Square. He told Euronews his guests are typically enthusiastic about being part of the effort to reduce the plastic waste in the city.
"With this small gesture, our customers can actively participate in the battle against plastic," he said, adding that he sees it as a way for his city, which "has a crazy number of tourists," to impress a sense of "responsibility" onto visitors.
Though the campaign launched this summer, the water spickets themselves aren't new — and we're not talking about your typical silver school water fountains, either. Like many sights in the historic city, the Venezia fontanas come with their own rich history and are aesthetically pleasing, sculptures in their own right, you could say.