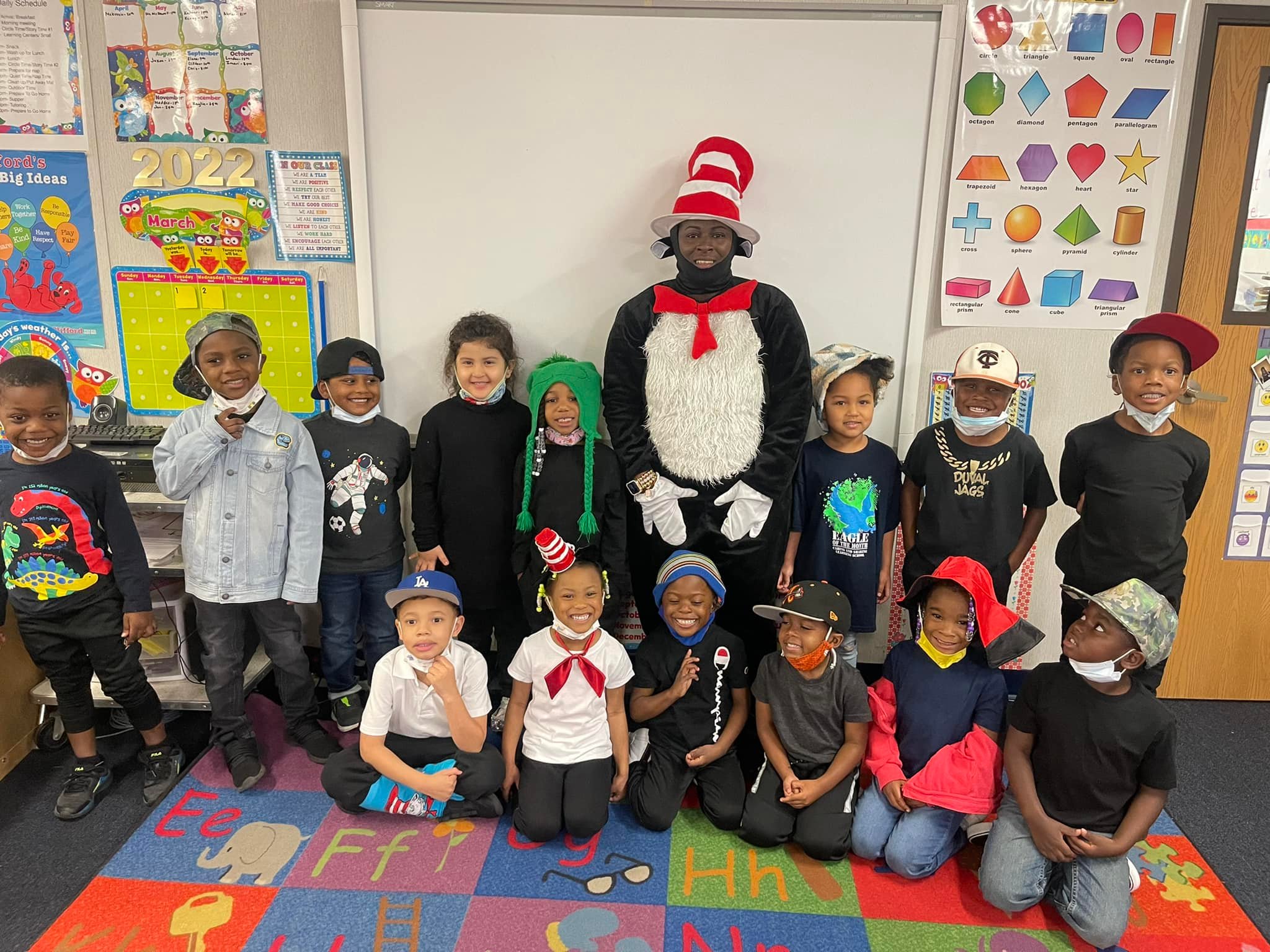 Courtesy of Caring and Sharing Learning School
Each morning at a small charter school in Gainesville, Florida, students in kindergarten through fifth grade participate in affirmations, asserting that they're one day going to "change the world." They've been given the space to cultivate that confidence through the actions of a caring couple who devoted their professional lives to teaching.
In 1998, after each having worked for over 35 years in the field of education, Dr. Simon and Verna Johnson could have spent their golden years in quiet retirement. She'd been a teacher in the public school system; he was the first tenured African-American professor at the University of Florida. But they weren't ready to stop working. Instead, they took a chunk of their savings, bought a 12-acre plot of land, and opened the Caring and Sharing Learning School.
Courtesy of Caring and Sharing Learning School
"I think they, as my mother always says, I think they were just chosen," Curtis Peterson, the couple's son and principal of the institution, told Nice News. "Just chosen to do right. And to make a difference. They'd always been making differences in lives."
Caring and Sharing, as it's often abbreviated to, sits across the street from the Alachua County Housing Authority building. When it first opened, the student body comprised around 31 kids — today, 250 are enrolled. About 92% of those children are Black, and the other 8% are also students of color. At his parents' request, Peterson came aboard in 2008, bringing along his wife Tova, who started out as a teacher and now acts as community liaison. ("It definitely is a family affair," Peterson said.)
In addition to seeing consistently high test scores, the school was recognized as a National Title I Distinguished School in 2010, and won a National Blue Ribbon Schools award from the U.S. Department of Education in 2017— which, in Peterson's estimation, is "similar to the Oscars for education." But academic achievement isn't Caring and Sharing Learning School's only measure of success.
Courtesy of Caring and Sharing Learning School
"More importantly, we have educated the whole child. And that's really our vision. Test scores, they come and go," says Peterson. "Our guarantee is that the child will be better at the end of the year than they are at the beginning of the year if you come with us."
To that end, students work in small groups based on their personal progress, so no one feels overwhelmed or underchallenged. Each group rotates between two to three teachers a day, all of whom are aware of every student's needs, whether through assessments taken at the beginning of each unit or via the tight-knit community the school provides.
"There's not a single kid on this campus where someone who works here doesn't know their mother or father or uncle or grandparents or something, either personally or in the community," said Peterson.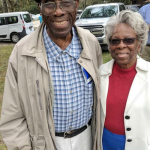 Courtesy of Curtis Peterson
One of those parents, Venisha White-Buchanon, spoke to WUFT, a PBS-member television station in Gainesville, last August about the change she saw in her child after enrolling her in the school. "I describe it, actually, as a brilliant light," she said, adding that her daughter used to sit in the back of the class in kindergarten, but after switching to Caring and Sharing, "she was no longer afraid. She no longer stood in the shadows. She became a little bold."
At 94 and 82, respectively, Dr. and Mrs. Johnson now keep up with the school they founded from the sidelines — they haven't participated in the day-to-day operations since the COVID-19 pandemic began. But their impact remains palpable, as does their pride.
In an interview with People magazine last month, Mrs. Johnson further explained why the confidence instilled in Caring and Sharing Learning School's students is "equally important" as scholastic success: "We're making them understand to not let anybody tell them what they can't do."